Katie Ryan originally signed up on Vine (username Katie Ryan) to share videos she took of her 3-year-old daughter Ava with family and friends. "We have family in California, and all over the place, so we thought it was great for everybody to get to see her," she told The Huffington Post.
Thing is, Ava's always been a ham.
Now, the Dearborn, Mich. preschooler is a Vine star. Her mom's feed, chronicling Ava's precocious bon mots and pre-k sass, has 127,000 followers around the globe -- and a Metro Detroit TV station is trying to get her on "Ellen."
"We always say she has perfect comic timing," Katie said. "The things she says, and her hand gestures -- we really don't know where she gets it."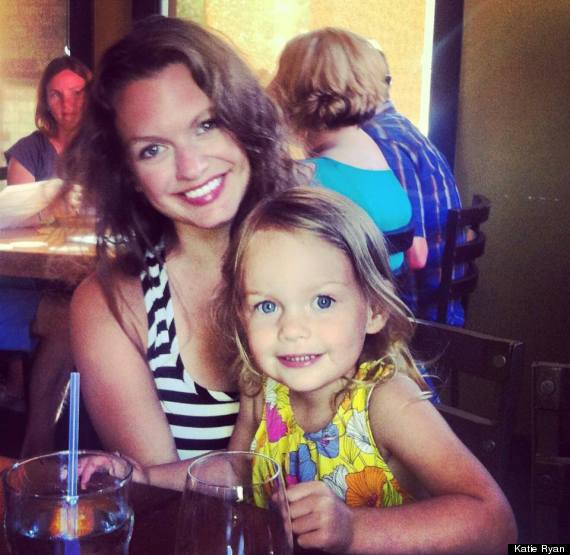 Ava and Katie Ryan. Photo courtesy of the Ryan family.
Scroll down to see the best of Ava's videos.
When she's not fielding calls from reporters, Ava is the constant companion of the family's pug, Stella, who also makes cameos in several Vine videos. She loves dancing, the zoo, and "going out to eat," Ava told her mom to tell The Huffington Post.
"She likes to go out and be in the world," Katie added.
Ava's boundless imagination and sweet silliness became a cherished gift during a family tragedy. Katie Ryan's sister Sarah, who was disabled, went into the hospital when Ava was just 6 months old. She passed away one year later. The entire Ryan family was devastated.
"I've seen my parents be so much happier, just through Ava being around," Ryan said. "When my family was going through the darkest time, she was just there keeping everyone sane. It was something to be happy about even though we were facing a tremendous loss."
Though the family loves Ava's Vines, they never imagined her videos would go viral.
Many commenters were enthusiastic, but some questioned whether Katie and Daniel had any ulterior motives.
"A lot of people said really negative things about me and about Daniel, and how we shouldn't put Ava out there," said Ryan, who acknowledges she's much more shy than her bubbly daughter. "It was really hurtful because I never thought about getting attention from so many people. It just sort of happened -- but it's so strange that people would judge you as a parent because you take silly videos."
By and large, though, the feedback has been positive. The best messages, Katie says, are from people in difficult circumstances who say Ava also helps them.
"A girl told me that Ava makes her so happy," Katie said. "She's disabled and she loves videos of Ava. And that's who Ava is. She loves making people smile."
Here are 15 things we learned from Ava...