A new campaign spearheaded by global advocacy organization Avaaz targets seven fossil fuel lobbyists and climate change skeptics who are in Paris for the COP21 climate conference.
Avaaz, which organized hundreds of thousands of people across the globe to march in favor of a strong climate agreement, posted more than 1,000 wanted posters near some of the city's top hotels on Monday morning to catch the eyes of influential conference attendees. Avaaz volunteers also passed out flyers featuring the lobbyists' photos at metro stations near the conference.
"These lobbyists have come to Paris to sabotage a global deal for ambitious climate action, despite over 3.6 million citizens around the world calling for 100 percent clean energy," Avaaz's acting executive director, Emma Ruby-Sachs, said in a statement. "Ministers must listen to their people, not polluters, and refuse meetings with climate criminals who want to derail a deal the whole world wants."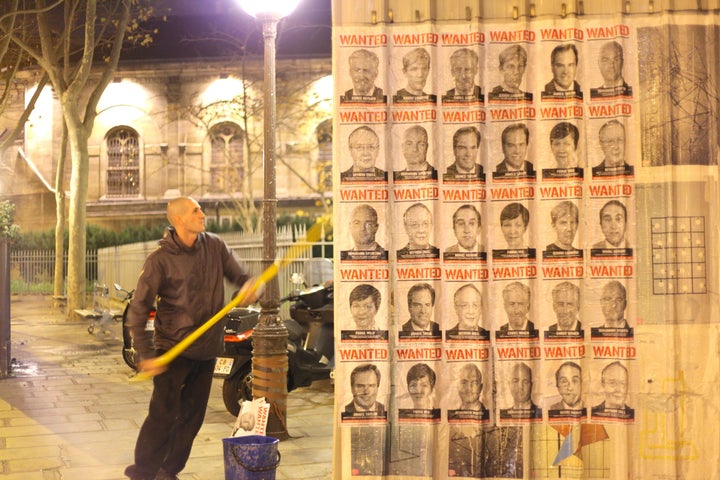 The Avaaz campaign targets seven individuals who, according to the organization, are "renowned for their backroom dealings to to stop the transition to clean energy." They are:
Benjamin Sporton, chief executive of the World Coal Association;

Fiona Wild, vice president of environment and climate change at mining company BHP Billiton;
Marc Morano, founder of climate skeptic site ClimateDepot.com;
Myron Ebell, director of the Competitive Enterprise Institute, a libertarian think tank that opposes cap-and-trade and greenhouse gas regulations;
Chris Horner, a global warming skeptic accused of harassing climate scientists;
Bjorn Lomborg, author of The Skeptical Environmentalist and founder of the Copenhagen Consensus Center, a group that has advocated prioritizing other global problems ahead of climate change;
James Taylor, senior fellow at The Heartland Institute, a libertarian think tank that says there's no consensus on global warming.
Avaaz outlined its reasons for selecting these people in a "dossier" released on Monday.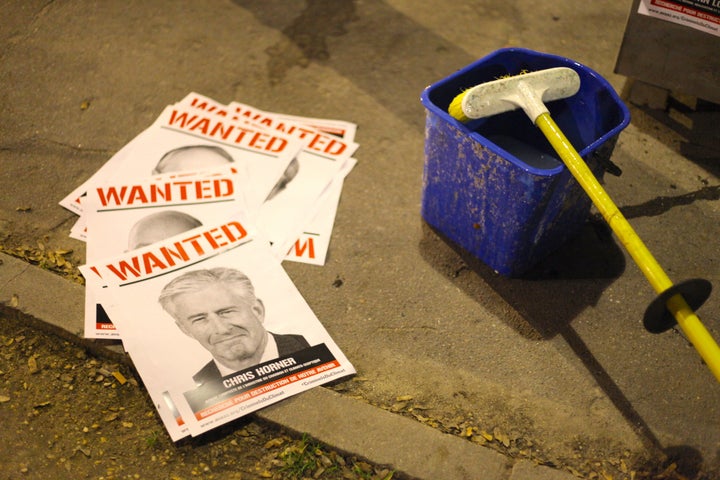 Several of the people featured in Avaaz's campaign criticized the group for personally attacking them.
"The vilification of me and several other climate realists during a meeting of tens of thousands of alarmists suggests these alarmists are worried that a handful of people speaking the truth threatens the so-called consensus that global warming is a crisis," Ebell said in a statement.
"It is a shame that climate activists choose to resort to such vitriol and personal attack. It also illustrates their lack of scientific evidence. I am always happy to discuss and debate the science because I am confident the science is on my side. I guess this is what happens when some people don't have science on their side and feel compelled to lash out," Taylor wrote in an email.
"The activists brand me a 'criminal' because my peer-reviewed research shows all of the carbon-cutting promises made in Paris will cut global temperatures by just 0.05 degrees Celsius in 2100, and because I've pointed out this will cost the global economy at least a trillion dollars a year," wrote Lomborg, who also accused the group of making "silly errors" about his think tank.
A spokeswoman for the World Coal Association, which Sporton heads, declined to comment on the Avaaz campaign specifically. Spokespeople for Horner and Wild did not immediately reply to a request for comment.
Approximately 50,000 people are expected to attend the COP21 conference, which concludes on Friday and aims to limit global warning and reach a binding, universal agreement to reduce greenhouse gas emissions.
"The knowledge that the next generation will be better off for what we do here -- can we imagine a more worthy reward than that?" President Barack Obama said at the conference's opening session last week. "Passing that on to our children and our grandchildren, so that when they look back and they see what we did here in Paris, they can take pride in our achievement."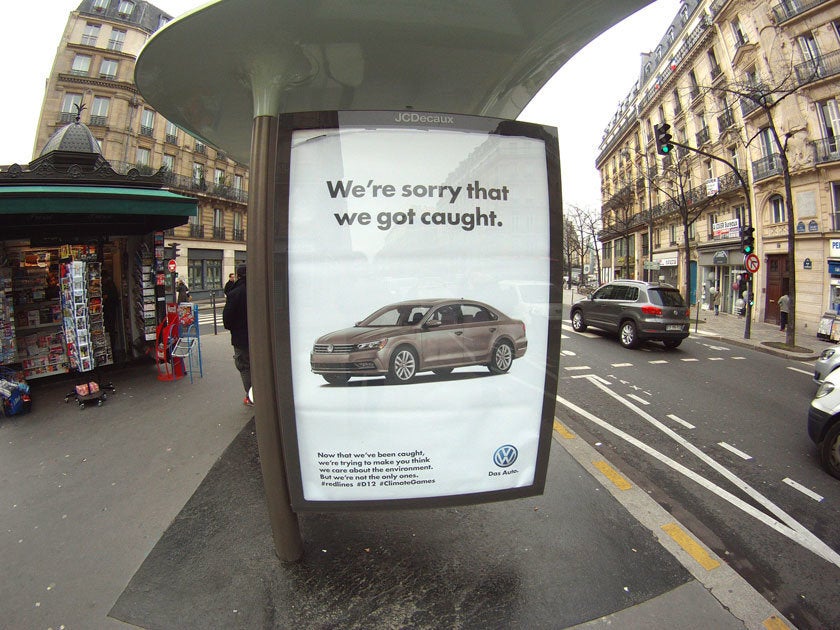 Brandalism COP21 Billboards
Popular in the Community