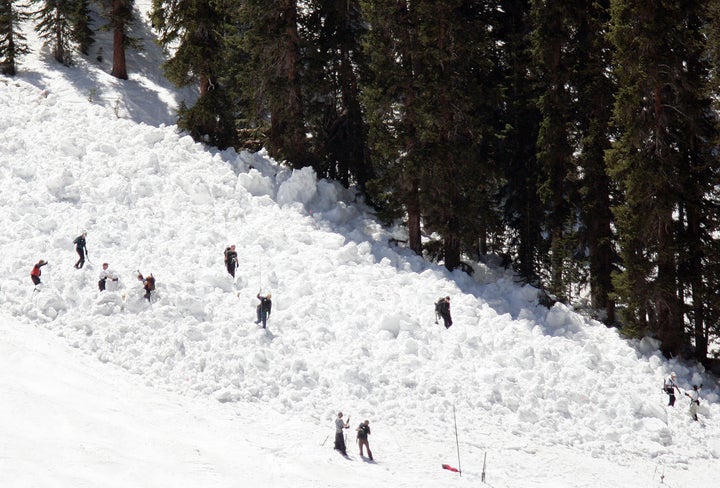 An avalanche in Colorado took the life of another person on Thursday bringing the total avalanche-related deaths to 6 this season.
Fox31 reports that the avalanche occurred near Wolf Creek Pass and buried a member of the Keystone Ski Patrol -- a 39-year-old man who's identity was not released, but was with two other men, all of which were described as experienced in backcountry skiing, according to the Durango Herald.
The Colorado Avalanche Information Center is issuing a Special Avalanche Statement for the mountains of Colorado this morning. This Special Statement will remain in effect through the upcoming weekend. There have been two avalanche fatalities in Colorado since February 13th. This brings avalanche fatalities to 6 for the season. Over the last week seven people have been caught in avalanches. Two people have been seriously injured and required hospital care. Very large avalanches have been reported across the state. This trend is expected to continue through the holiday weekend. Do not let the upcoming holiday weekend or the nice weather in any way fool you into thinking the avalanche conditions are anything but very serious across Colorado.
Dale Atkins, president of the American Avalanche Association told The Denver Post, "We have to go back 30 years to see this kind of widespread danger. It's dangerous inside ski areas, outside ski areas. A lot of folks who have only been here two, five, 10 years haven't ever seen or experienced a snowpack like this."
According to CAIC, much of the Colorado mountains, from backcountry to ski resorts are under "considerable" avalanche danger, rated "3" out of a scale of 5. CAIC says "considerable" danger translates to: "Dangerous avalanche conditions. Careful snowpack evaluation, cautious route-finding and conservative decision-making essential".
Popular in the Community