Much like in the movie, the Canada tar sands operations, and "sky people," in the form of giant oil companies like BP and ExxonMobil, are ripping apart the earth to extract a rare and much sought after substance.
Accompanying the campaign is a full-page advertisement in the Oscar edition of Variety: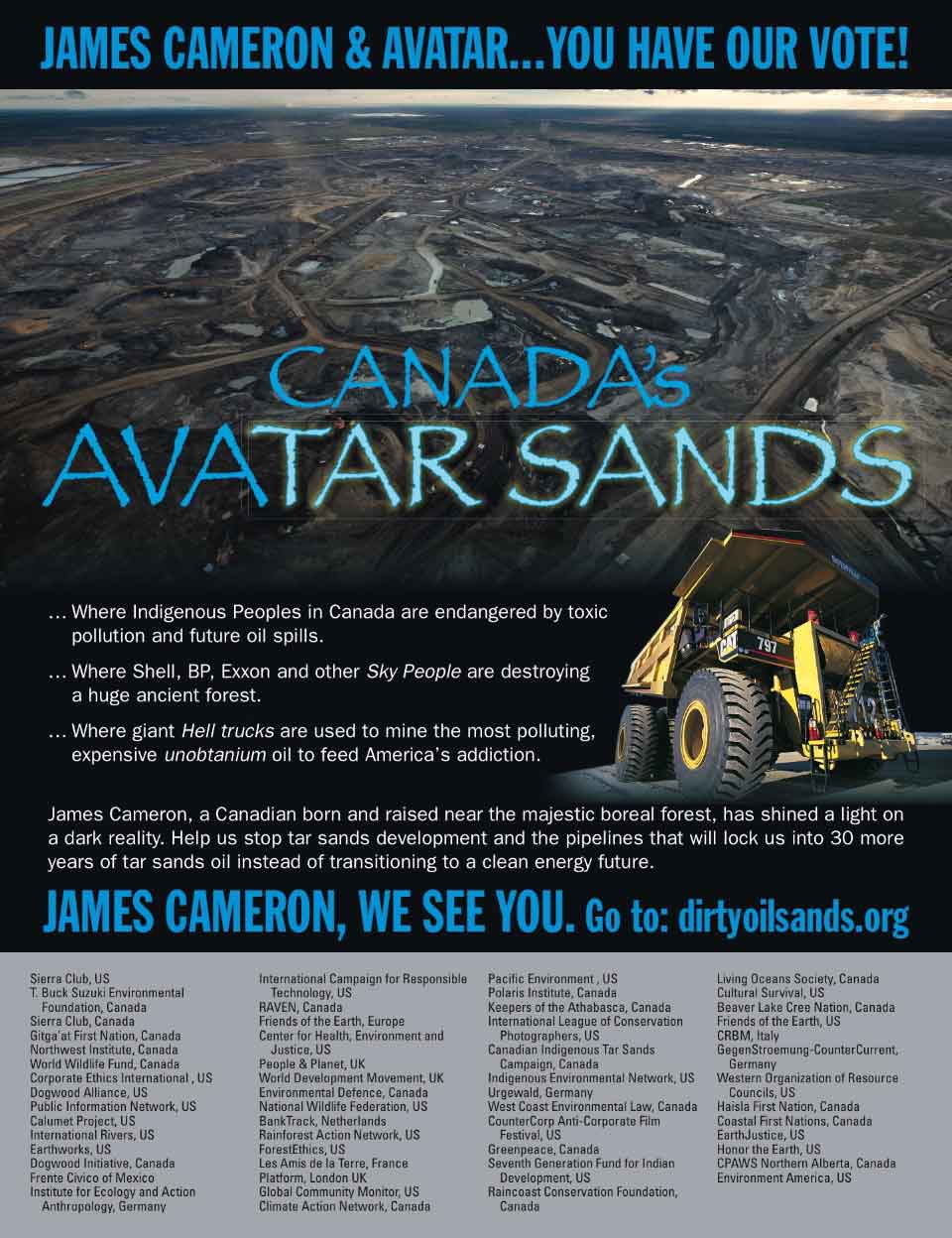 "We want Hollywood, and the powerful thought leaders there, to know Avatar does a great job of exposing the Tar Sands," said Dr. Rick Smith, Executive Director of Environmental Defence Canada, one of 55 groups that signed the ad. "It's the world's most destructive project - Pandora's unobtanium is Canada's Tar Sands."