The ability to shop for clothing online is a miraculous development of the Internet age, a blessing to women everywhere... except for one thing: A lot of the time, it just really doesn't work. Clothes, particularly hard-to-fit items like pants or bras, are difficult to buy online without trying them on first.
So several websites, including Qvit.com, are trying to fix that by making the online shopping process as close to the in-store shopping process as possible. Qvit.com's unique development is the use of personalized avatars, allowing shoppers to "try on" clothes on an avatar resembling their exact bodies so they can see how the garments will look and even feel.
The idea, says co-founder Laura Pastrana, came when she was in college. Dorming with a "shopaholic" friend who "ordered and returned, ordered and returned everything she bought," Laura and her friends couldn't believe there wasn't a better way to see how clothing fit before ordering them online.
"We wanted to have a figure that replicated your body and that allows you to try garments on yourself, so like a virtual you, to see how a garment fits," Pastrana said in an interview with HuffPost Style. After years of development, in 2013 they finally came up with an avatar, a custom replica of the shopper's body, that allows her to try clothes in three different ways:
1. "Mirror Image" Gives the shopper a straightforward reflection of exactly what she looks like in the clothes, down to her customizable skin color.
2. "Transparency" Makes the clothes see-through so the shopper can see how closely or baggily they lay on her body.
3. "The Heat Map" Shows how tightly or loosely a garment fits with colors not unlike topography (red means "so tight you can barely breathe," blue means "there is more than one inch between the item and your body").
The beauty of a customizable avatar, says Pastrana, is that it doesn't rely on predetermined body "types" so often used to guide women's shopping choices, i.e. if you're pear-shaped, buy this; if you're ruler-shaped, buy this. "We're not looking for what designers believe is the perfect fit," Pastrana told HuffPost Style. "We're rather looking for more of a desired fit, i.e. how I want to take it or how I want to wear it, how it reflects my lifestyle or my look or even my mood." She added, "Sometimes, we women go 'Today I feel fat' or 'I feel ugly, so I want something more loose.' So it's usually not about what fits you exactly as much as what you want to wear."
Amen to that. Qvit.com, which features a boutique-style selection of clothes for both men and women, ranging from $100 - $400, joins a group of e-commerce ventures such as My Virtual Model and "Swivel" by Facecake that aim to improve upon the online dressing room experience. Whether high-tech advancements such as avatars and stop-motion technology will ever make online shopping as appealing and user-friendly as the real life, in-person thing still remains to be seen.
If only these sites used avatars: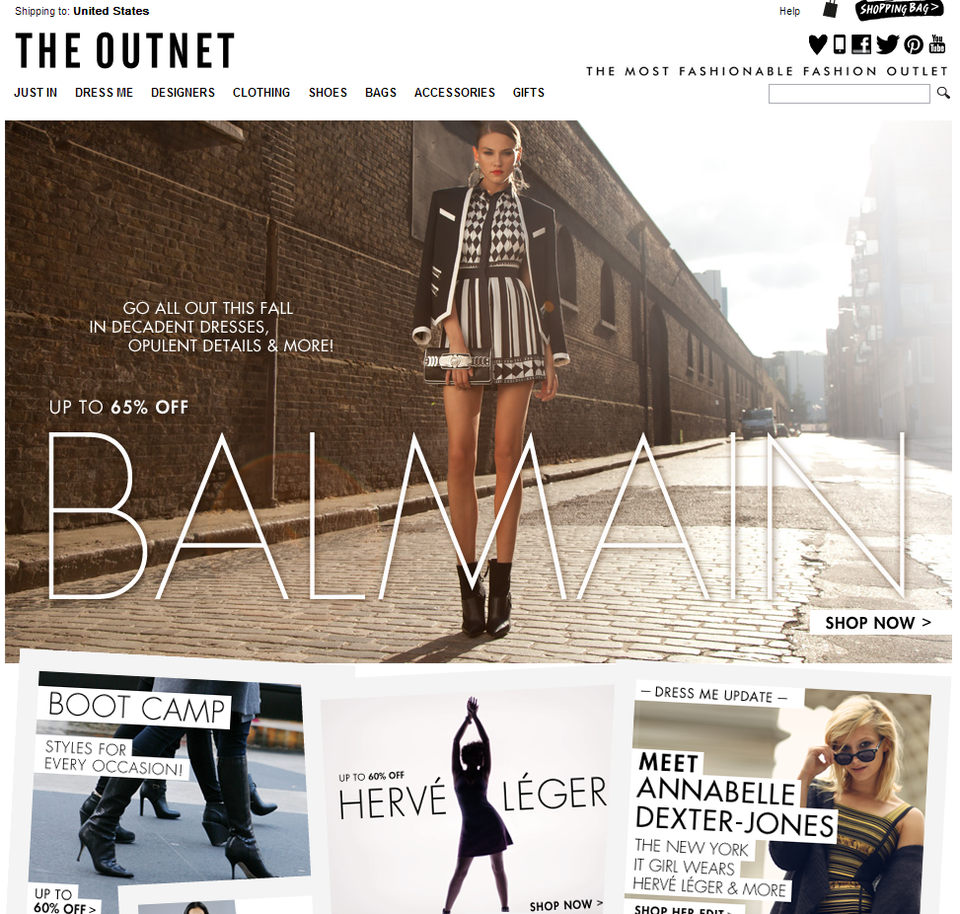 Our Favorite Online Shopping Sites
Related