In the spring of 1993, I was summoned to meet the photographer Richard Avedon at his studio, a converted carriage house on New York's Upper East Side. Then the cultural editor of The New Yorker, I had been asked by Tina Brown, the editor-in-chief, to help scare up subjects for Avedon, who the previous year had been named the first staff photographer in the magazine's history. The task was slightly absurd, as Avedon, though nearing seventy, still had his antennae very much alert. If his professional enthusiasms were very public, his private ones were often hidden. A little like Calvin Klein and Gianni Versace, two of Avedon's biggest clients in that era, the photographer's intimate life with men was not fully out; in fact, it wasn't out at all.
As I went in, I filed past a giant print of "Dovima with Elephants," the 1955 photograph that Norma Stevens and Steven M.L. Aronson, in their capacious and valuable new Avedon biography Something Personal, call "incontestably the most celebrated single image in the history of fashion photography." Avedon ushered me upstairs to his living quarters. For years, he chose to live in close proximity to his work partly for personal reasons. His long second marriage, to Evelyn Franklin, which lasted until her death, was not blissful. He never enjoyed the same level of conjugal harmony as Irving Penn, whom Avedon considered his only rival among living photographers. Something Personal devotes an illuminating chapter to the two men's time at Vogue in the 1960s and 1970s, after Avedon had first come to prominence at Harper's Bazaar. The book also provides another reason why Avedon may have preferred not to live with his wife: his bisexuality. Avedon, who was born in 1923, had a confidant for his affairs in Stevens, who was his devoted studio director and "work wife."
That day at the studio, Avedon wanted to make sure I was sufficiently versed in his career. But he avoided showing me the fashion pictures with which he had made his name, including, for Harper's Bazaar, his glorious postwar re-inventions of Paris as a staging ground for fashion and his pictures of Mike Nichols and Suzy Parker in the French capital in 1962, which wittily sent up the toxicity of celebrity culture.
On a long table were tumbled dozens of images that reminded me of a 1982 campaign Avedon shot for his most extravagant client, Versace: "The Pile of Beautiful People." Representing the world of entertainment was Olivia de Havilland (who did not, as Something Personal's Avedon states, win an Oscar for "The Snake Pit"), Judy Garland, and Oscar Levant, who told Avedon that his shot of Garland was "the greatest pharmacological picture ever taken." (Avedon, too, knew from pills.) From belles lettres there was Truman Capote, Edmund Wilson, and James Baldwin. That last was Avedon's high-school friend and his collaborator on Nothing Personal, a 1964 coffee-table book with diverse American subjects and bracing social commentaries. (The first comprehensive presentation of photographs and archival material from Nothing Personal is on view at Pace/MacGill Gallery, in New York, through January 13; Taschen has published a new edition with the original essay by Baldwin and a new one by Hilton Als.)
Avedon saved the artists for last. Among them were Giacometti, Chagall, and Picasso. I recognized them all, easily enough. Still, I wasn't sure that Avedon, who as many past assistants testify in Something Personal, could be an abrupt taskmaster, had yet given me his trust. He ended my evaluation by placing down, with trump-card flourish, his portrait of Cocteau. "That's it?" I cried. "No Proust?"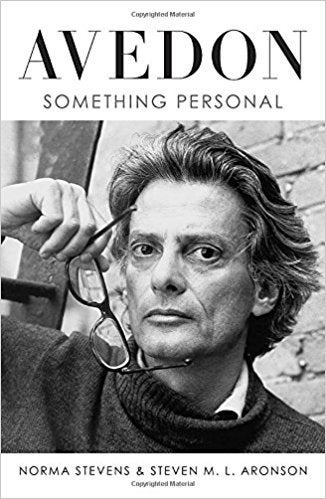 After my studio visit, I got to know Avedon pretty well. I learned that, as much as he loved food, he had an even greater appetite for the theater. He saw a one-man concert by Mandy Patinkin thirty times. Such avidity could be exhausting, especially when extended to friends. Some years later, I heard the story of Nichols's reaction to "Slava's Snowshow," an off-Broadway oddity that featured a Russian clown and that climaxed with an avalanche being dumped on the audience. Nichols, whose sense of humor was nonpareil, in this instance was not amused.
Nichols saw "Slava" in early September 2004, a few weeks before Avedon died, on October 1. Around then, the men had had a final dinner, and it was, according to Nichols, almost "the only bad moment Dick and I ever had in almost fifty years." (It involved a discussion of the men's sons.) If their friendship ended in tension, it was for many years wrapped in fun.
Something Personal reveals that Avedon and Nichols were lovers for at least two stretches in their lives. The news comes as no great surprise to appreciators of the men's careers: Avedon worked closely with Klein, Versace, and other major influencers of same-sensuality in pop culture, and the photographer was adventurous in his depiction of both the male and female bodies. Nichols was criticized by some observers for the stereotypes in his 1996 movie, "The Birdcage," but his magnificent 2003 HBO adaptation of "Angels in America" more than compensated.
Stevens, to whom Avedon confessed the affair's details as well as those of his other secretive relationships with men, writes that Avedon "was simply too consumed by homosexual shame to turn the key in his self-made prison lock." Career maintenance, protection of his wife and child, and possible legal exposure were advanced as explanations. The Richard Avedon Foundation, which carries on the photographer's legacy, has issued a statement strongly objecting to Something Personal, whose authors it accuses of a "blithe disregard for fact." The foundation says that "it will take time to compile all of the inaccuracies" in the book. (I look forward to learning about them.) The foundation prefers that details about Avedon's private life stay private, even after death. But Avedon lived a rich, full life, and a rich, full life has sex, love, food, clarity, contradiction. Avedon's also had art.
REAL LIFE. REAL NEWS. REAL VOICES.
Help us tell more of the stories that matter from voices that too often remain unheard.