The Avengers have assembled.
Marvel has promised us pretty much every superhero you could think of showing up in "Avengers: Infinity War," and they delivered just that in the first footage from the movie. The video featured several different heroes from the Marvel Cinematic Universe and put audience members at the D23 conference on their feet.
Unfortunately, it's not online yet.
That didn't stop people from freaking out about it, and one detail that's come out seems to confirm a major Marvel rumor:
In the Marvel comics, there's a point when Cap takes on the name Nomad after losing faith in the government. Directors the Russo Brothers already told HuffPost that Cap (Chris Evans) dropping his shield in "Captain America: Civil War" is him "letting go of that identity," and apparently they were telling the truth.
The new footage reveals Captain America in a beard and wearing a new outfit. As Screen Rant describes, we see "Captain America in new (Nomad?) suit with a beard."
Here are the rest of the reveals Twitter is losing it over:
1. Black Widow (Scarlett Johansson) is blonde now.
2. There's a scene showing Peter Parker's (Tom Holland) spidey-sense, and apparently he's rocking Iron Spider-Man armor.
3. Thor (Chris Hemsworth) is passed out in space and lands on the windshield (spaceshield?) of the Guardians of the Galaxy ship.
4. Loki (Tom Hiddleston) shows up to wreak havoc.
5. And Thanos (Josh Brolin) beats the "crap" out of everyone and may be throwing a planet.
io9 further describes the footage saying Doctor Strange (Benedict Cumberbatch) will be "putting down platforms" with Star-Lord (Chris Pratt) jumping off them and shooting his guns, someone will be using Hulkbuster armor, Thanos will squeeze Thor's head and Bucky (Sebastian Stan) will be with an army from Wakanda.
Also, Spider-Man apparently gets hurt. As Iron Man (Robert Downey Jr.) holds his head, Parker says, "I'm sorry, Tony."
Wow. This is intense. What do you have to say for yourself, Mr. Stark.
Get ready, y'all. "Avengers: Infinity War" is coming to theaters May 2018.
Before You Go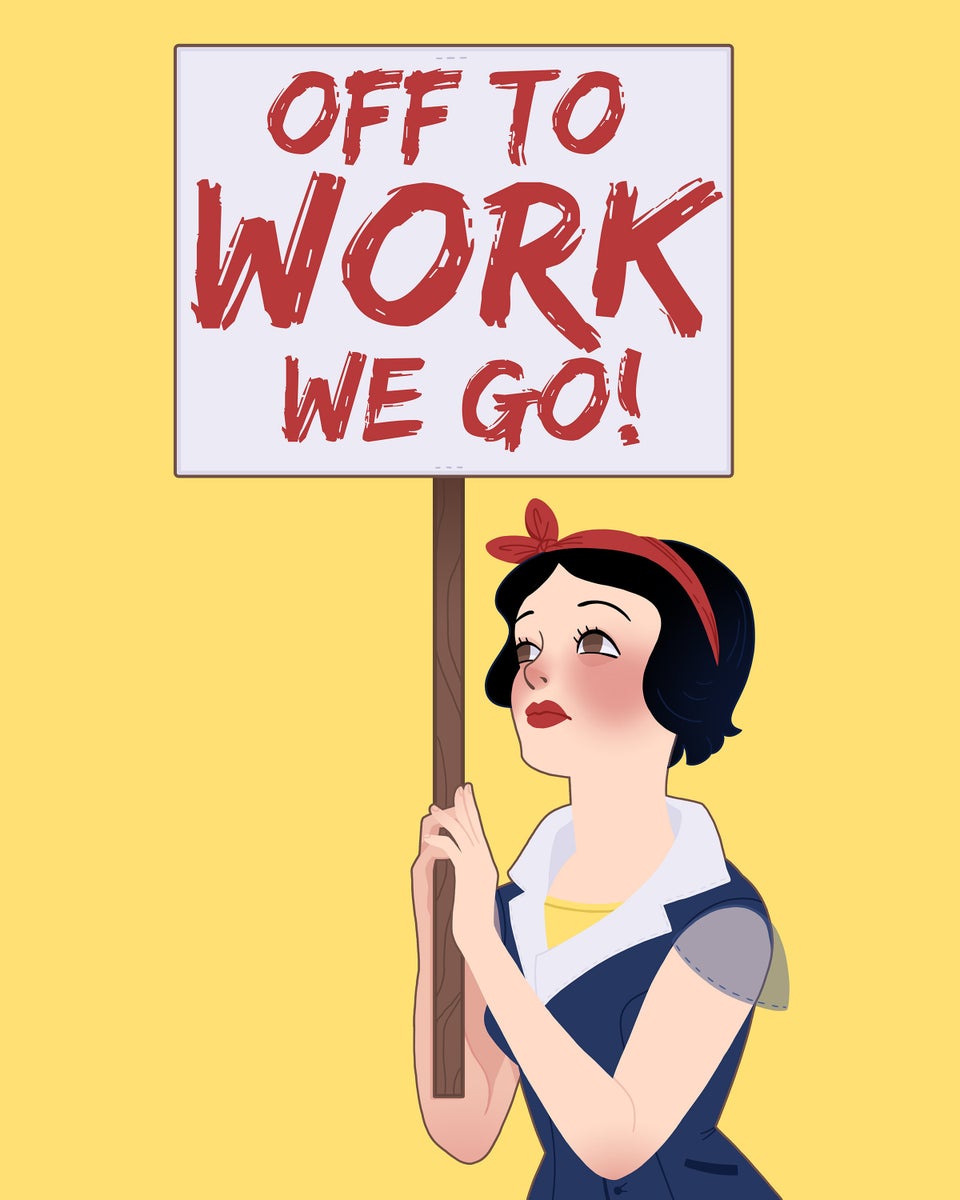 Disney Princesses As Women's Rights Activists
Popular in the Community