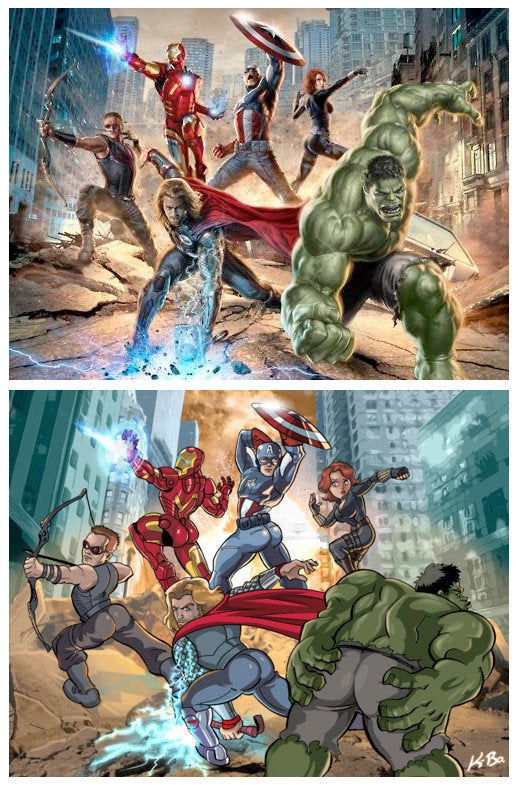 It's been a good five months since professional cartoonist Kevin Bolk drew a parody of an early movie poster for "The Avengers" in which he reversed the poses of male and female characters.
But the poster, dubbed "Avengers Booty-Assemble," is now going viral as users have a laugh over the sexed-up male characters, who are redrawn in butt-intensive poses usually reserved for depictions of female superheros.
Bolk told the Daily Dot that he was inspired to draw the poster in response to ongoing dialogue about the extent to which male and female superheroes are objectified.
I often hear the counterargument that 'Oh, well, men are objectified just as much as women because they are muscular and wear tights.' But that idea ignores that A) these characters aren't contorting to constantly show off their elaborately rendered sexy parts (as the 'Avengers booty' piece demonstrates) and B) they are meant to appeal to a male power fantasy, not necessarily to arouse women.
Check out Bolk's poster below alongside the original: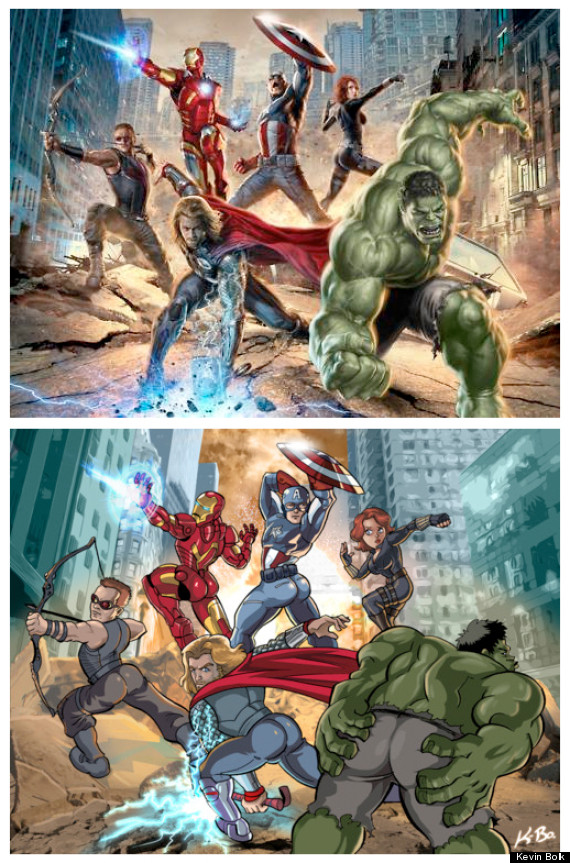 Related
Popular in the Community