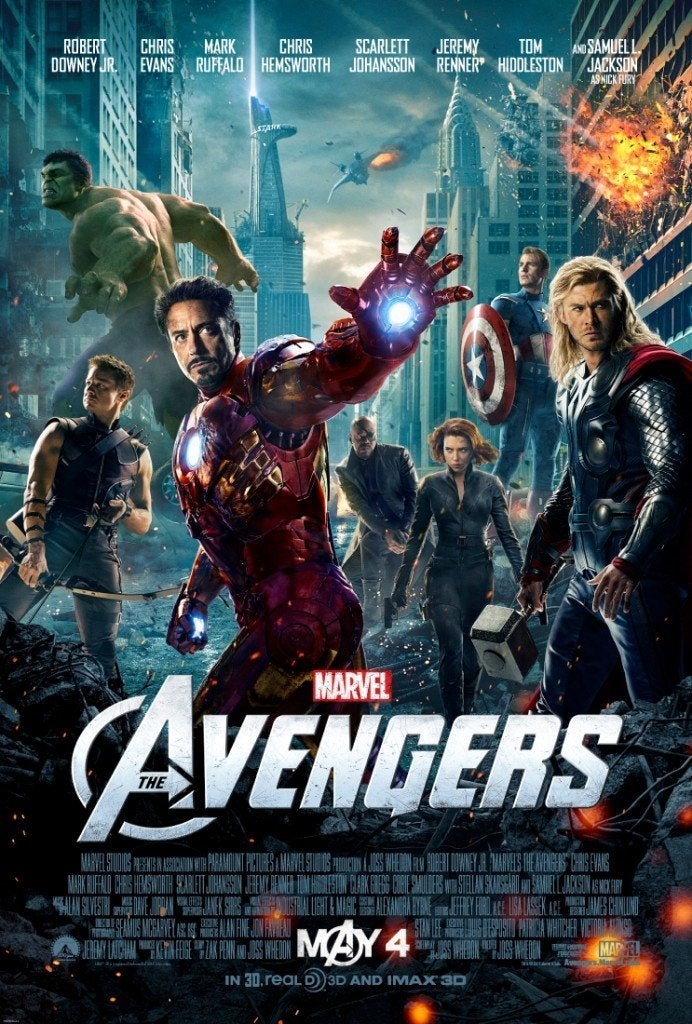 Your favorite S.H.I.E.L.D. members -- played by Chris Evans, Robert Downey Jr., Chris Hemsworth, Scarlett Johansson, Mark Ruffalo, Jeremy Renner and Samuel L. Jackson -- are here to protect you, even if that means destroying one of the biggest cities in the world in the process.
In the new "Avengers" poster, the Hulk, Iron Man, Captain America, Thor, Hawkeye, Nick Fury and Black Widow, stand amidst the ruins of New York City, ready to fight. Whether that foe is Thor's mischievous brother Loki or an alien race that is definitely not called the Skrulls, remains to be seen. Off in the distance, you can see what appears to be the Helicarrier, S.H.I.E.L.D.'s main mode of transportation, on fire.
Either way, you probably shouldn't take the poster too literally. Perhaps Marvel fans will have more information bout the flick when the new trailer for the film debuts tomorrow at 12 p.m. EST on Apple.
"The Avengers," starring Robert Downey Jr., Chris Evans, Chris Hemsworth, Samuel L. Jackson, Jeremy Renner, Scarlett Johansson, Tom Hiddleston and Mark Ruffalo, assembles in theaters on May 4.