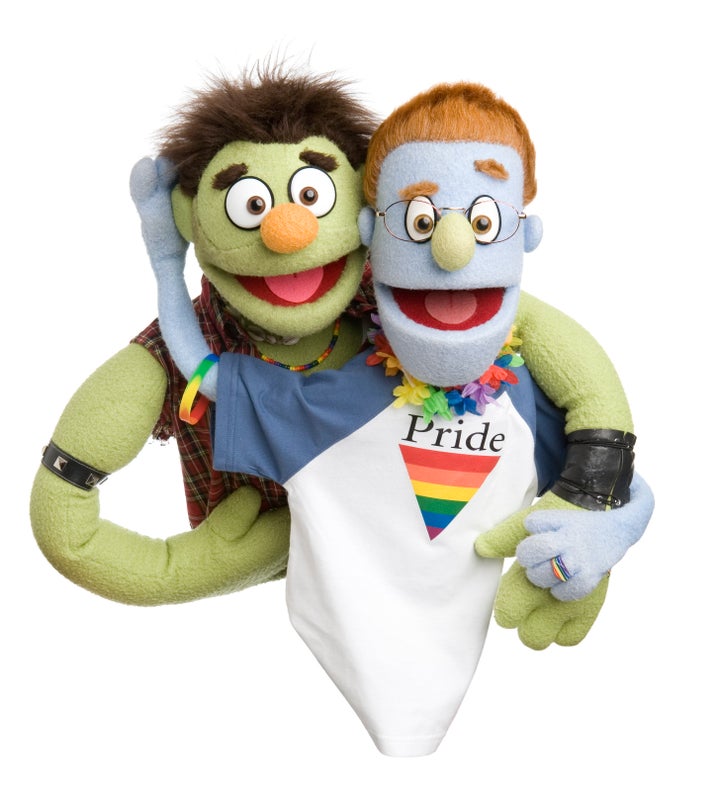 The popular Tony Award-winning Broadway show "Avenue Q" and Logo TV are teaming up for a national public service announcement -- or "puppet service announcement" -- campaign to heighten awareness regarding HIV with the first of six on-air spots set to debut during the 90-minute premiere of "RuPaul's Drag Race" season five.
"It is the goal of this partnership to reignite a discussion around HIV, especially in the gay community -- a population that is still seeing HIV rates rising in spite of increased awareness and education," said Amy Wigler, senior vice president of marketing at Logo, in a press release. "These 'puppet service announcements' will use the comedic talents of 'Avenue Q' to fearlessly address issues surrounding infection including frequency of testing, anonymous sex, stigma, open communication and more."
"Avenue Q" co-producer Robyn Goodman said, "We are very proud to be partnering with Logo on this important effort. Throughout its run, the 'Avenue Q' puppets have been able to tackle key issues -- from Presidential elections to same-sex marriage and now HIV awareness -- in their own, singular heart-'felt' way."
Each spot, written by the hit Broadway show's Jeff Whitty and featuring popular characters like Lucy, Rod and Ricky, will air every eight weeks throughout the year. Be sure to check out the first one during the "Drag Race" premiere on Logo on Monday, January 28 at 9/8c.
Popular in the Community