Brides and grooms are spending more on weddings than ever before, according to a new survey.
The Knot surveyed 16,000 of their members married between January 1 and December 31, 2014. Kristen Maxwell Cooper, deputy editor of The Knot, confirmed to The Huffington Post that this is the highest number since the site began collecting data in 2007.
"Over time, we've seen that the guest list has gone down and wedding spend has been going up," editor in chief Rebecca Dolgin told CBS This Morning on Thursday. "And really what that's all about is that people want their guests to have this amazing experience. So they're inviting fewer of them, but really going all out with them."
The survey also revealed the top 25 most expensive places to get married in the country. Check them out in the infographic below: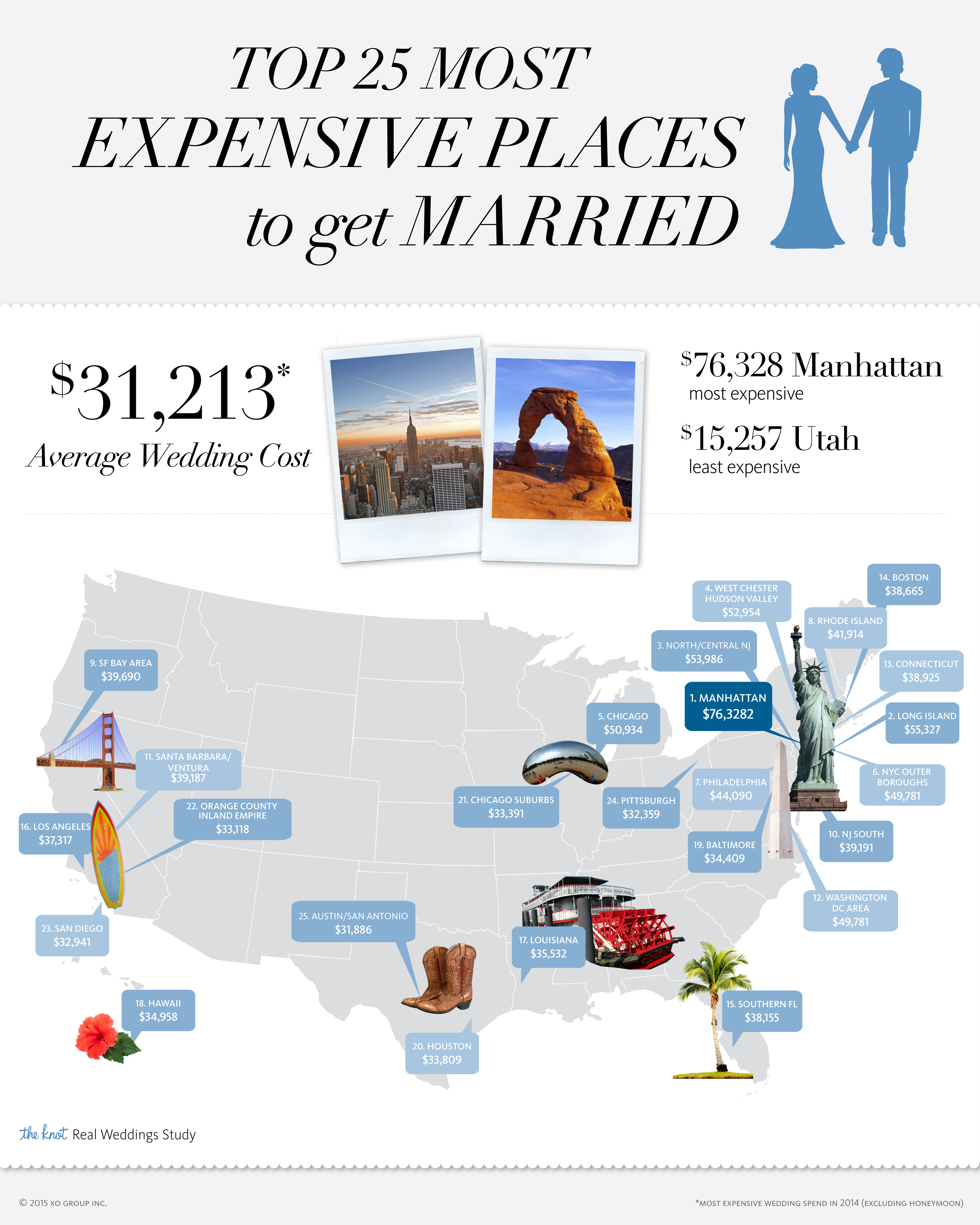 via The Knot
According to the survey, 45 percent of couples went over budget, 26 percent stayed within budget, 6 percent came in under budget and 23 percent didn't have a budget at all.
And it looks like many couples these days are still getting financial help from family to cover wedding costs. Only 12 percent of respondents paid for the whole wedding themselves. On average, couples contributed 43 percent of the budget, the bride's parents contributed another 43 percent, the groom's parents contributed 12 percent and "others" account for the remaining 2 percent.
Related
Before You Go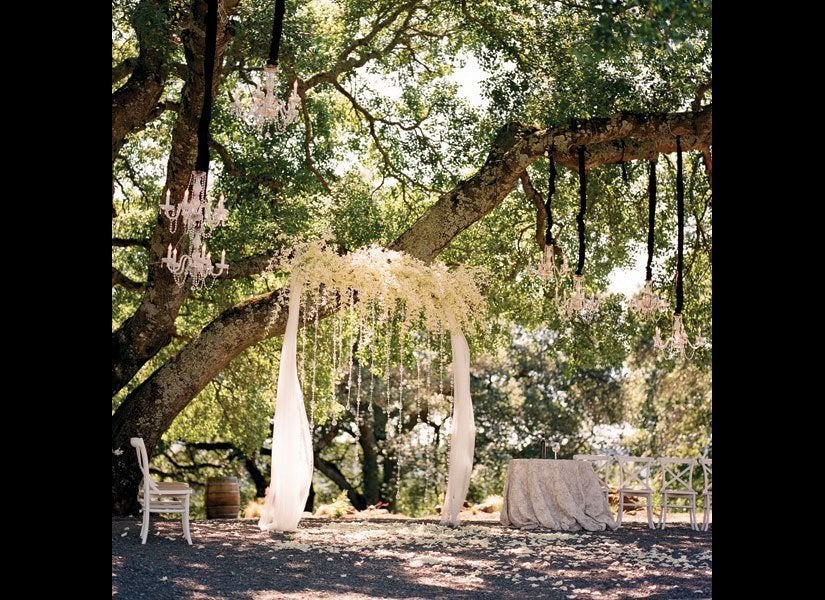 How To Save On Your Wedding