Meet Nikki Lee. She's a 5-foot-5, 117-pound Caucasian woman with brown hair and a B-cup.
She is the average porn star.
Millward, 26, spent the last six months examining the profiles of thousands of porn stars on the Internet Adult Film Database -- the X-rated equivalent of IMDB -- compiling data about appearance, age, sex acts, and even choice of stage name.
The U.K. resident has comprehensively researched and written on a variety of topics, "all to do with psychology, leaning towards naughty things," he told The Huffington Post.
He says his aim is to "penetrate an idea and just investigate in a really deep way."
Some of the more titillating bits from the study:
The most common bra size is 34B

The most common hair color for female porn stars is brown. Brunettes (including black and brown hair) outnumber blondes nearly 2 to 1

The most common female role appearing in a film title is "teen." "MILF" and "wife" come in second and third.

The most common female porn star first name is Nikki. The most common male first name is David.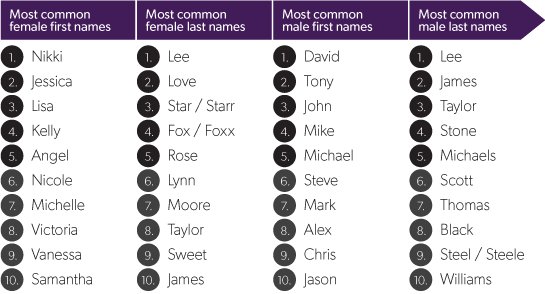 The average porn star weight is 117 lbs for women, 167.5 lbs for men.
The average porn star height is 5'5" for women, 5'10" for men.
The heaviest female porn star is 719 lbs. The lightest is 74 lbs.
The '10,000 porn stars' quoted in the study's title is slightly misleading, Millward told HuffPost, because he drew from a larger sample size whenever the data was available. His findings about women's hair colors, for instance, comes from a sample size of 31,500.
Millward also notes that his data is not necessarily representative of worldwide statistics, as the IAFD is fairly American-centric. The race breakdown of porn stars, he told HuffPost, corresponds closely to the race breakdown within the United States, with one exception: Asian males are underrepresented in porn.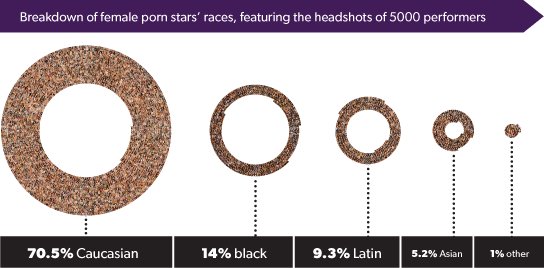 IAFD is also strictly for the pros, so Millward's data does not include the legions of amateur pornographers who upload their photos and videos for the public's viewing pleasure. If his survey had included such performers, Millward suspects there would be "more variation" in his data.
The researcher was initially wary about the accuracy of self-reported -- or fan-reported -- information. But while he admits there's a chance some women may fib slightly about their weight, in general he saw no striking reason to doubt the validity of the data he found.
If porn actresses were going to lie about their breast size, he told HuffPost, he would have guessed they would skew larger. However, the most commonly reported bra size was a 34B -- a measurement smaller than many would expect of the "average" porn starlet.
With all this talk about size, why is Millward's study suspiciously silent when it comes to the ol' baloney pony?
"They don't report it," he said of IAFD. If these numbers were reported, Millward said, he would be "incredibly dubious" about their accuracy.

Before You Go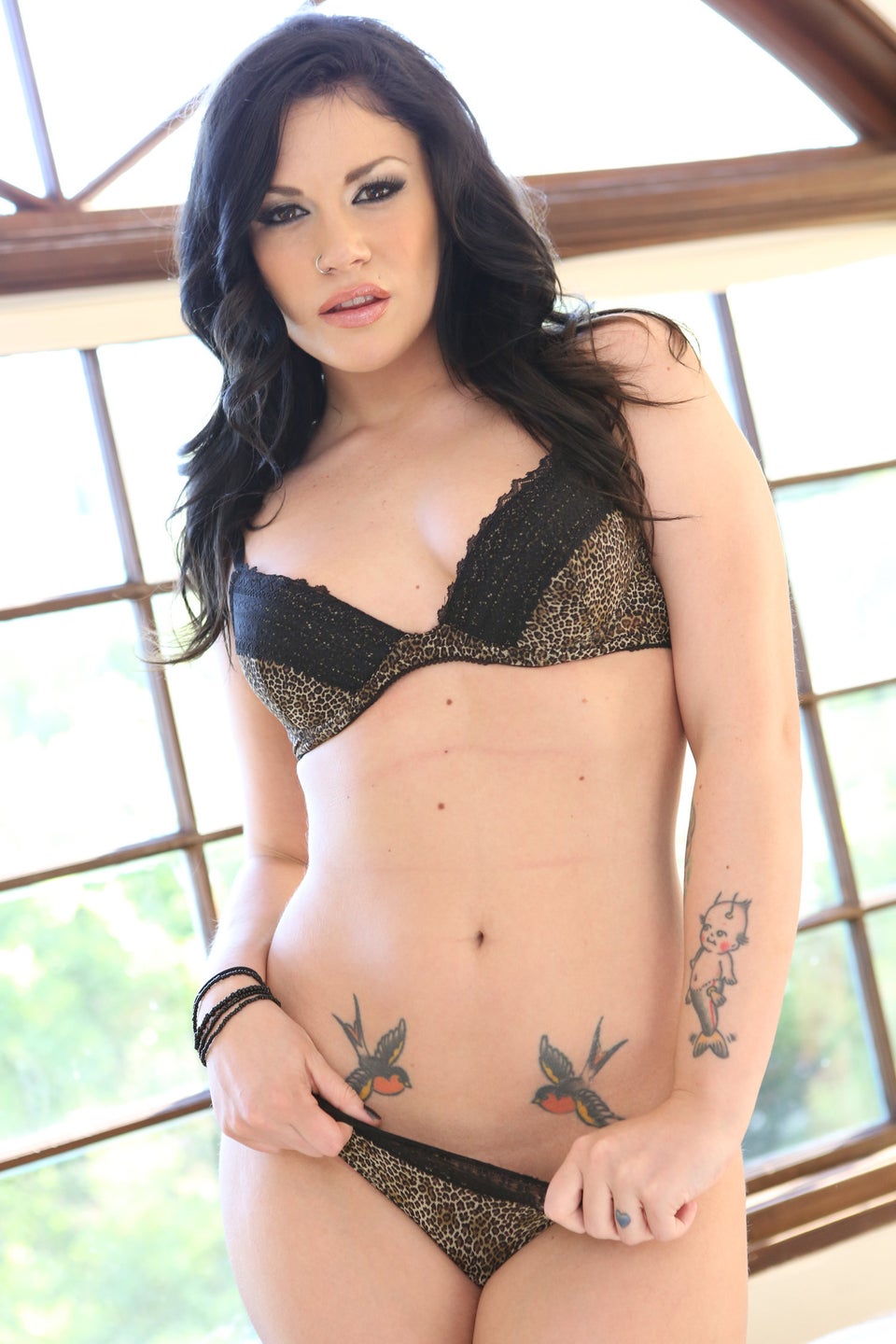 Porn Star Gallery
Popular in the Community