 From beachside nuptials to extravagant floral arrangements, it's no shocker that weddings can cost a pretty penny. Just how much, though, may surprise you. According to wedding planning website TheKnot, the average cost of a wedding in America last year was roughly the price of a new car, or about $30,000 (excluding the honeymoon).
For its annual Real Weddings Study, released March 27, TheKnot surveyed 13,000 brides and grooms across the country and sourced statistics on everything from "location fees" to tuxedo costs. It found that tying the knot just keeps growing more expensive, despite the trend for casual weddings. The average wedding cost in 2013 was the highest since the website began monitoring prices in 2007.
One cause may be couples' greater attention to guest experience.
"Couples are more focused than ever on creating a unique, personalized and once-in-a-lifetime experience for their guests -- plus they're doing so in a modern way, by planning from their smartphones, publicizing details on social media and more," Carley Roney, co-founder of The Knot, said in a statement.
"We've created this fairy tale thought in our mind of what our wedding has to be, and it has to be perfect," Stacy Francis, the CEO of financial planning and wealth management firm Francis Financial, told USA Today.
The survey of TheKnot.com and WeddingChannel.com members revealed some other interesting data about modern weddings:
Most expensive place to wed: Manhattan, $86,916 on average
Average marrying age: bride, 29; groom, 31
Wedding dress cost: New York City (and Long Island) brides spent the most money on their gowns ($3,027 and $2,160, respectively), while brides in Alaska and Oklahoma spent far less ($804 and $859, respectively)
To trim costs and score vendor deals, financial planning website LearnVest has some incredible tips from recent bride Jane Bianchi, who saved $21,000 on her big day.
Related
Before You Go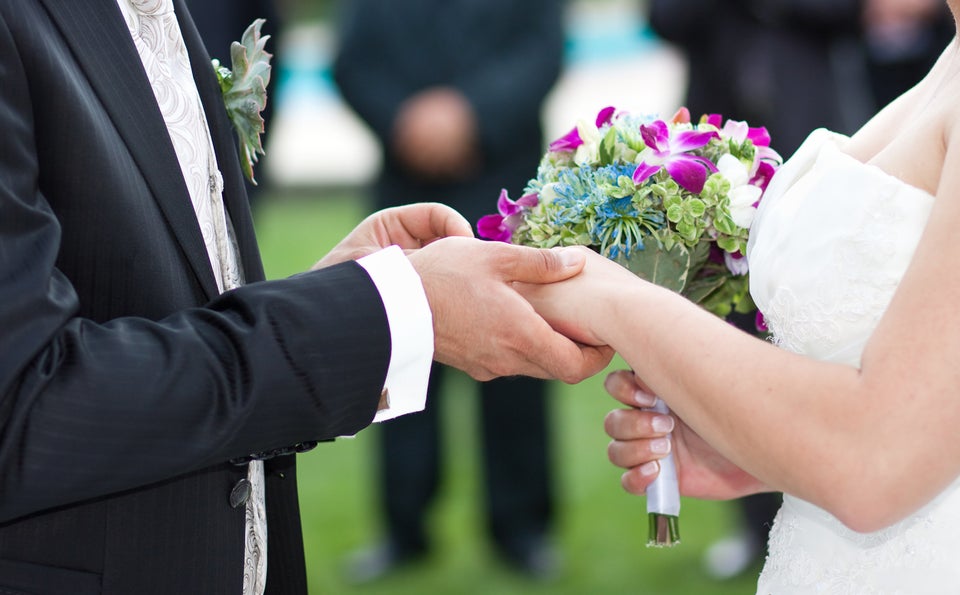 2012 Real Weddings Survey