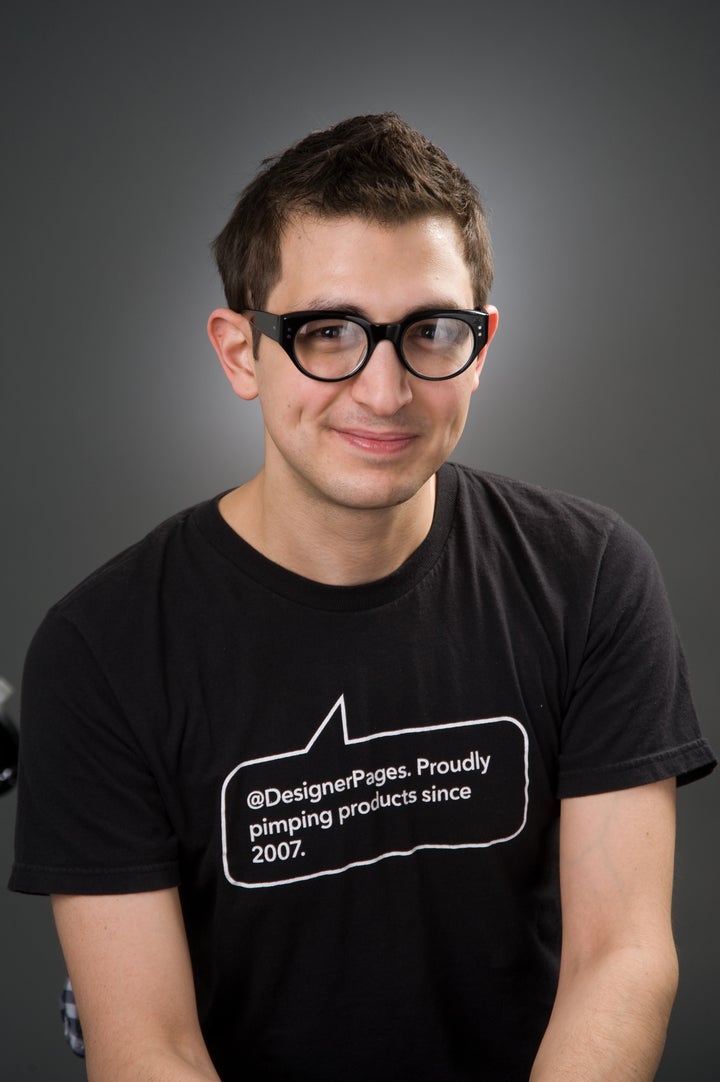 How many teachers have the opportunity to make $100,000 a year?
Meet Avi Flombaum, 28, a programmer and teacher who hasn't taken the usual route.
Flombaum teaches for Skillshare, an organization that "began as a way for communities to share local knowledge by teaching and taking classes on everything from programming to entrepreneurship to cooking," according to the company's website.
Soon after the startup launched in 2011, Flombaum began instructing classes focusing on web development. His lectures have explored the Ruby web language as well as the Ruby on Rails web framework. Ruby on Rails helps users build web apps in the same language as those used by apps for Twitter, Groupon and Basecamp.
Flombaum was a successful instructor on Skillshare, so he quit his job as Chief Technology Officer of a startup he founded, Designer Pages, and focused on teaching. He began teaching through Skillshare more frequently, averaging 12 to 20 instructional hours a week. His five-week classes range in price from $650 to $900, which allowed him to earn $100,000 this year, $25,000 of that in June. Still, Flombaum seems genuinely more interested in the quality of his courses than in the money he's earning, and his previous work experience certainly helps build his teaching credibility.
Aside from his gig with Skillshare, Flombaum also runs the NYC on Rails Meetup, which is an organization that gives developers the opportunity to discuss their craft, search for jobs or simply meet up.
Flombaum spoke with The Huffington Post about quitting his programming job for a nontraditional teaching gig. He also gave us his thoughts on technology education and New York's rising tech scene, which (one day) may be just as powerful as Silicon Valley's empire.
Check out our conversation below, and then read more about Skillshare's new online classes. Let us know your thoughts in the comments section or tweet us [@HuffPostTech].
So you quit your job and have been teaching since last fall. Can you tell us a little bit about what led to that decision?
At first I figured I would eventually start another company. [I thought teaching] would be a nice thing to do during the day or at night, while I took a break. But I kept on spending more time teaching and enjoying that. It seemed there was an opportunity in programming and computer education, in general.
Why is Skillshare becoming more mainstream? Why is this trend growing?
The truth is that part of being a programmer is being a little bit of an autodidact. So when Mike (one of the co-founders) first told me about Skillshare, I was like, "Why would anyone pay to learn something when they could just teach it to themselves?" [But] teaching things to yourself is not as easy as I thought it was. It's just hard.
Also, it's way more fun to learn something in person with people or a group of people that are passionate. I think that's really what Skillshare does really well -- it provides an experienced education. I mean, who wants to sit alone in their apartment from 7 p.m. to 9 p.m. on a Tuesday night and watch a video for two hours?
Are there a lot of tech-inspired classes on Skillshare?
I think that's one of the biggest verticals. Those are such crucial skills and there's no place to learn them. You cannot learn "How To Start A Blog" in college. Anything that's tech, the education industry has really fallen behind on providing people that education, so it just makes sense that Skillshare is like that.
What then, do you think about technology education in public schools?
I think there is a giant misconception about technology, and especially programming. No one wants to admit -- because it scares us -- but programming is more art than science. This means you can't guarantee that people are going to learn it and be good at it … and you have to teach it like art and writing.
So how do we fix technology education?
There is no easy solution on how to teach programming and I think that's one of the reasons why education is so behind. Even the Cornell [University] campus -- we can build more and more institutions that teach programming the way we've been teaching it for the last four years -- that's great -- it will make it more accessible. But at the end of the day, no great programmer has learned out of these institutions.
How do you approach programming when you are teaching your class?
I try to make programming more about logic, complexity, and expression. I connect it to other things that people understand like legos, or I try to make it as abstract and philosophical as possible -- as opposed to the mechanics of the language. That's what always drives me crazy about programming education. There's this belief that if I teach you how to define a method, you'll know how to program.
It's more about when to define methods and what methods really mean or do, than understanding "here's a key word: def." Imagine if you taught a baby English. It doesn't mean they can write Shakespeare or poetry. Expression is so much more about understanding what you want to say, than how you say it.
Now that Skillshare offers classes online, do you feel that will disrupt the site's community?
The hybrid classes are online and optionally in-person. I think they've still really managed to distill the core element of the experience … For instance, if you're in San Francisco and you're taking my programming class, there's probably two or three people in San Francisco that are also taking it. So you three can independently meet together and experience this class in San Francisco, even though it's being taught out of New York.
As a "techie," what do you think about New York having its own Silicon Valley?
I've been out to the Valley. I think it's really important that [technology] is not the only industry in New York, whereas in Silicon Valley, everyone is a startup. You're in such a bubble. People try and do that here with Hackathon and programming class to do startup work, but it's just not like that. In San Francisco you can't be there without being part of the tech world, but here there's no one industry that dominates everything else.
So what's next?
I'm starting a school to do this full time. The city needs more programmers, so instead of just graduating four to five programmers in each semester of the night and weekend classes, what if I did this from 9 p.m. to 5 p.m. with 20 students for three months. We could create 20 new programmers to help build the city's tech industry. We are going to keep the classes small and focus on quality. We're going to hold ourselves accountable by keeping tuition super low and only making money by placing our graduates in jobs.
Related
Popular in the Community