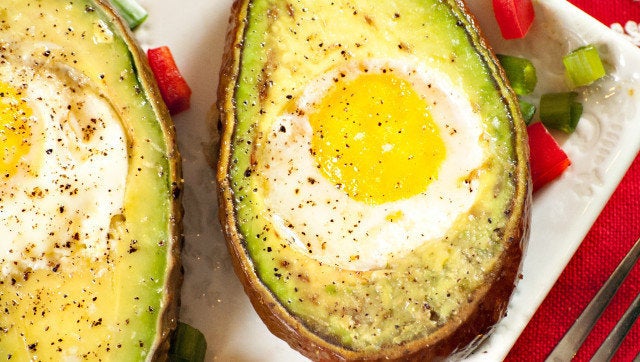 We've already declared our love for avocados. What's not to love? They're buttery, colorful, creamy and fresh.
We're also big fans of eggs for breakfast -- who isn't? They're fluffy, filling, and a great source of protein. We could eat eggs with just about anything. Even this kimchi oatmeal topped with a fried egg sounds pretty darn appetizing to us.
But what about an egg cooked inside of an avocado, where the pit would normally rest? On one hand, combining two of our favorite breakfast foods seems pretty ingenious. On the other hand, both foods have a somewhat gelatinous texture, which makes us skeptical. Would this recipe make for a pleasant fusion of flavors, or a weird, mushy concoction?
According to the blog, there's no recipe, per se, but a simple set of instructions that involve removing the pit, cracking an egg into the center, and cooking in a covered skilled for a minute or so. Simple seasoning such as salt and pepper add the finishing touch to this meal.