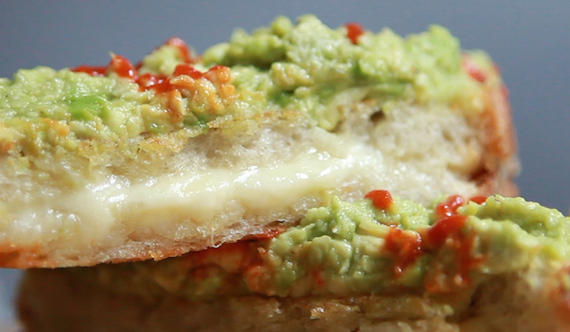 How can you beat creamy avocado toast and the gooey melty goodness of a grilled cheese? Combine them of course. In order to fuel your AM, we came up with the perfect mashup recipe--Avocado Toast Grilled Cheese. Check out the instructions below, and follow the video below to make this your new morning staple.

Ingredients
2 slices ciabatta bread
1 cup cheese mix
- gruyère
- fontina
- mozzarella
- mild white cheddar
2 teaspoons mayonnaise
1/2 avocado
juice of 1/2 lemon
Sriracha

You'll Need
Medium pan
Medium pan (or heavy object)
Instructions
1. Heat a medium pan over medium heat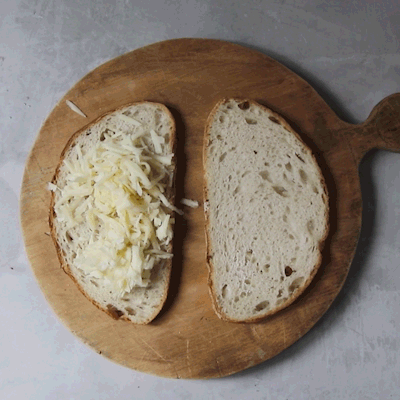 2. Spread mayonnaise on 1 side of each bread slice. Lay 1 slice mayonnaise-side down on a clean dry surface and sprinkle over cheese. Top with remaining bread mayonnaise-side up.
3. Add the sandwich to the pan and place a medium heavy pan or another heavy object on top. Cook for 1 minute with pan on top of sandwich. Remove pan then cook, without moving, for another 2 minutes. Flip sandwich and cook 2 more minutes until bread is golden and cheese is melted.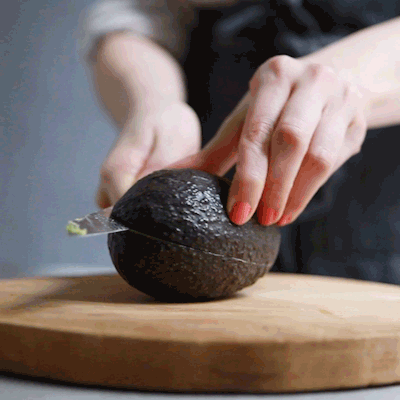 4. Meanwhile, halve avocado and discard pit. Using a spoon, carefully scoop out flesh of half, discarding skin. In a medium bowl smash with a fork. Squeeze over lemon juice and season with salt and pepper.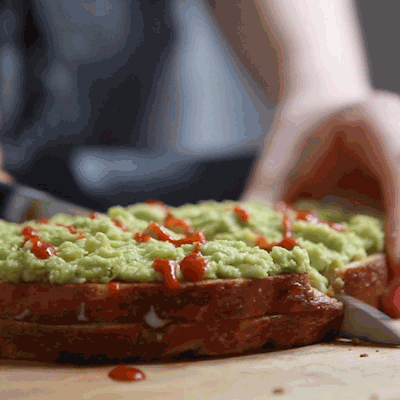 5. Top grilled cheese with smashed avocado. Drizzle Sriracha over top. Halve and serve.
Ready to access more innovative recipes? Sign up for Plated to get globally inspired recipes and high quality ingredients delivered to your door.