No one wants to acknowledge that this precious fruit -- yes, avocados are a fruit, because actually they're a berry -- might be a lot more expensive in the coming years. When Chipotle announced last March that its guacamole may be at stake due to climate change, people freaked. More than a year later, however, we're still enjoying guacamole at Chipotle and elsewhere. Still the threat looms, and a collective hysteria set in again Wednesday.
That's because, yes, avocados are super trendy. Instagram is reaching peak avocado toast, and one too many Super Bowl fans really just show up at parties for the guacamole. But avocados aren't the only trendy food that may be affected by the drought. From kale to the almonds that go into everyone's precious almond milk lattes, other foods-of-the-moment may be more threatened than people realize.
While everyone is freaking out about a possible guacamole shortage, they might want to start worrying about their hummus, too. According to the data in these great water use graphics by the LA Times, California chickpeas require roughly eight times more water per ounce than avocados. With the demand for hummus in the U.S. only increasing, could the "drought + demand" equation that's worrying avocado fans translate to chickpeas, too? While California only produces about eight percent of all chickpeas produced in the U.S., worldwide chickpea production has gone down 40-50 percent because of droughts all over the world. Hang on to your hummus!
Of course, avocados and chickpeas aren't the only in-demand foods that use up a lot of water. See how some of today's trendiest foods stack up: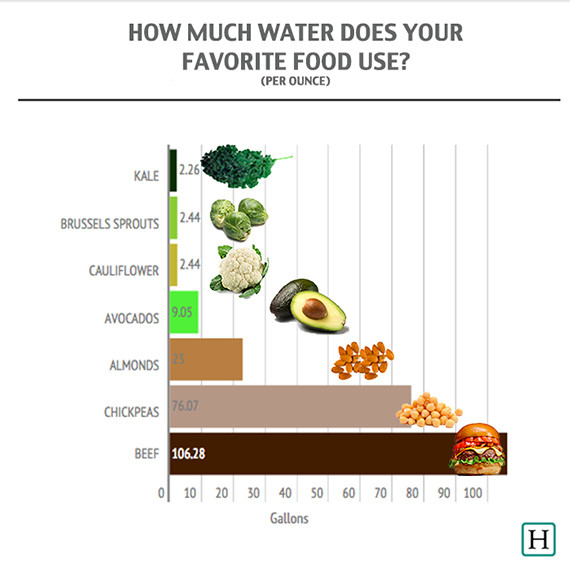 Infographic by Kate Bratskeir
All data from The LA Times and all photos from Getty.
If water restrictions are eventually mandated for in-demand foods like almonds, avocados and chickpeas, in some cases, imports from other states and countries could help shore up supply. Food prices may fluctuate, but so far, they haven't increased significantly. We'll just be over here eating as much guacamole as possible in the meantime, just in case. And hummus too.
Related
Before You Go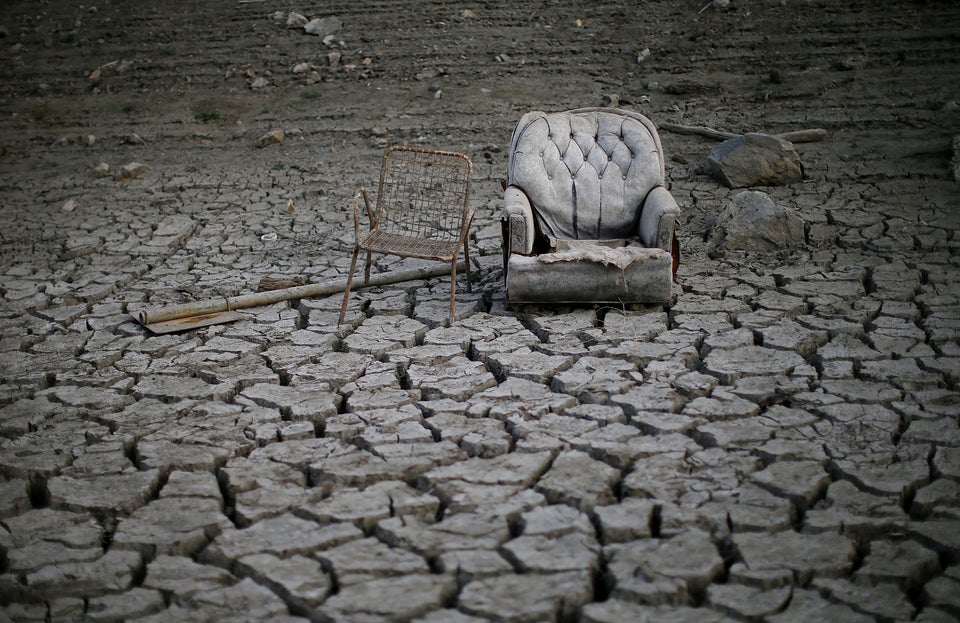 California Drought