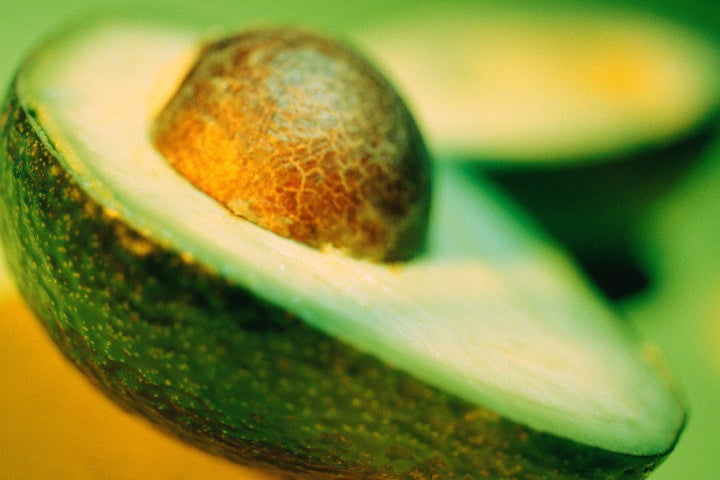 A perfect avocado is like a prize in your palm. Peel it open, reveal its bright green contents -– and bring its edibility to the next level. Don't miss the peak of the climacteric fruit (right now!). Be selective at the farmers' markets, or see how else the avocado is being served in Los Angeles.
Chaya Brasserie: The 26-year-old Chaya of Beverly Hills is in the ever-capable hands of one chef Haru Kishi, who in less than a year, has earned nodding acclaim among his culinary comrades in LA. You haven't lived if you haven't tasted his hamachi mole -– a beautiful canvas of high-grade yellowtail and brilliant mole oil, to which you pair with guacamole that's been cut with pickled wasabi and wasabi tobiko. Chaya Brasserie, 8741 Alden Drive, at North Robertson Boulevard (310-859-8833 or thechaya.com)
Holy Guacamole!: What is it about restaurant guacamole that tastes so much… better? But sometimes, just sometimes, you want to dip your chips into the green stuff, like, whilst on your couch. And frankly, grocery-store guac just won't fly. To curb this dilemma, you visit the Santa Monica Farmers' Market (Wednesday or Saturday), and splurge six-plus dollars on take-away guacamole from Holy Guacamole! (Tip: Get a punch card and earn your way toward a free carton of the heavenly stuff.) Trust, the ample samples will convince you. Holy Guacamole! at the Santa Monica Farmers' Market, Arizona Street and Second Street (www.seasonalchef.com)
Sweet Rose Creamery: Zoe Nathan's darling ice parlor is not as innocent as it appears; beyond vanilla, chocolate and strawberry, Sweet Rose Creamery boldly whips up shock-value flavors, and for the month of September (or when the avocado slips away from prime edibility, whichever comes first), you will find the creamiest, most luxe version of avocado ice cream at the Brentwood Country Mart. Sweet Rose Creamery, 225 26th Street, Suite B, at San Vicente Boulevard (310-260-2663 or sweetrosecreamery.com)
Picca: Yours truly might be an employee at Picca (indeed, that's a disclaimer), but after thoughtful deliberation, we concluded that it would be a glaring and almost reckless omission to not include the one avocado-laced cocktail that's taking LA by shaker. It would be Julian Cox, the restaurant's executive mixologist, who thought to puree the hell out of some day-fresh avocados, and marry it with 5 Island white rum, ascorbic acid, fresh lime juice, agave nectar and a sprinkle of finishing salt. Behold, The Avocado Project. Picca, 9575 West Pico Boulevard, at Beverwil Drive (310-277-0133 or piccaperu.com)
Three Square: Avocado fries: let's discuss. You can order the bewildering starter at Three Square, Abbot Kinney's corner café courtesy of Rockenwagner. They arrive breaded, in that unmicroscopic way, and beneath its batter reveals warm semi-solid avocado. No, it hasn't browned whatsoever, and it retains its green hue quite beautifully. Skipping the chips vessel altogether, you're invited to dip it in fire-roasted salsa. Three Square, 1121 Abbot Kinney Boulevard, at San Juan Avenue (310-399-6504 or rockenwagner.com)
Calling all HuffPost superfans!
Sign up for membership to become a founding member and help shape HuffPost's next chapter