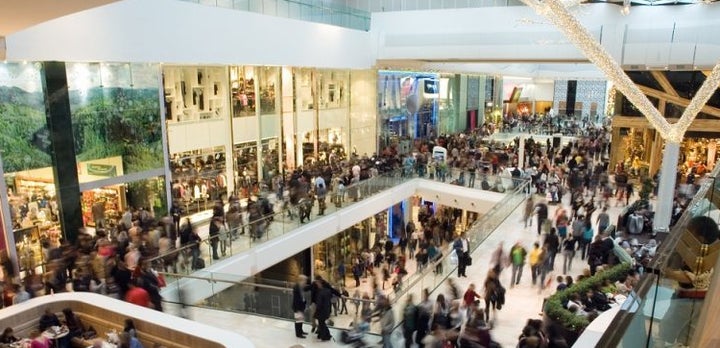 Battling through hundreds of people on a cold, miserable trip to the mall is not something that you'll see on my Christmas list this year.
Luckily, it's 2017 - and you can buy everything you need online without getting out of your pyjamas.
And I can almost guarantee that no one will be receiving two of these smart and handy gifts!
Well, there's really only one answer to this question - jewelry. And more specifically - pearls!
These White South Sea Pearl Earrings will be a huge hit the entire holiday season and could win you that 'Boyfriend of the Year' award you've been trying so hard for.
The Boyfriend is always a little tougher to figure out - but what better gift could there be than a little warmth on a cold winter day? Well, the new Torch 2.0 will keep your BF warm on the slopes, at the rink and everywhere in between. Maybe he'll even take you on that sleigh ride you've wanted for three Christmas' now?
Mom and Dad are from a time long past - so what about a little nostalgia to help them relish in their glory days?
Maybe Dad is a 1950s fanatic and a car junkie - so help him spruce up his man cave with this classic neon sign from Nostalgiaville's online store. Grab mom this super cute Betty Boop shirt while you're there.
Now, throw in this set of Food Huggers, and mom's done. It's as easy as that!
But remember - your parents gave you the gift of life, the greatest gift of all...
So maybe you and your siblings want to go really big this year to show your thanks.
Well, is a bike trip through the hills of Italy big enough?
That should make them pretty grateful for raising such great children!
Don't Forget the Siblings...
You grew up fighting with your brothers and sisters about the remote, the last slice of pizza and the front seat of the car. Now that you're older, you realize your siblings aren't so bad and are actually pretty cool.
For your older brother who is always sipping on a Protein Shake, this Pure Food Plant Protein Powder should make him pretty happy. That's money in his pocket when he doesn't have to buy that next bag of protein powder!
Your sister is always listening to music while she tries to keep up with latest fashion trends. Well, Sound Huggle are the World's Coziest Hi-Fidelity Headphones and are destined to be the next big Winter-warmth style.
What about a sibling who has been talking about getting in shape all year? Well, there would be no excuse if you signed them up for the great Vlad Simanel's FITHABIT COACHING PLAN. Maybe a gifted membership is the motivation they need!
You cannot forget the family dog! He's been a part of the family since you were just a kid. As he gets older, it's important to feed him only the best, and Fetch is the best.
This month's supply of tablets will improve joint discomfort, support cardiovascular and digestive health, plus increase energy and vitality.
Little Cousins and the Rest!
There's always a few baby cousins you need to buy for. Well, Hodge the Unicorn is the Christmas Gift Box that continues giving well after Christmas is over. Made by Gift Wrap Labs, why should gift wrapping last only one day?
Let's not forget your little Sport-crazy cousin. I'm sure he has a bobblehead, but does he have an interactive Bump'n Buddy? I'm guessing not...
Finally - Always Treat Yourself!
You've been working hard to please your loved ones this Holiday season. Why not treat yourself (while helping a good cause) with the Legend Bracelet. When you purchase one, 12% of the profits will be donated to organizations fighting to protect the environment.
Just like that, you've shopped for the entire family without getting up off the couch!
This technology stuff is pretty good. Now, wait for UPS to pull up with your packages and enjoy the Holidays.
Related
Popular in the Community