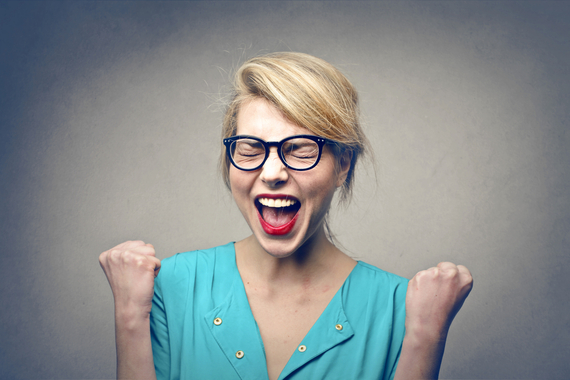 Travel, electronics, dinners for two... everyone finds it exciting to win something. And as small business owners, we love to create excitement around our products with sweepstakes and contests. But when the excitement is over, do you get the results you expected?
No one wants to launch their sweepstakes to the sound of crickets or to have it derailed by a legal problem, yet these things happen more often than you think. They can be avoided with the right planning, but many small businesses are caught unaware or unprepared.
Don't let that happen to you. Avoid these five mistakes when running your sweepstakes or contest...
1) Goal? Entries are the Goal, Right? Well, Not Exactly
Business owners are often surprised when asked about their goals, but you should have one if you want to measure success. Sure, you want to get entries and increase awareness, but try to go beyond that.
Want to increase referrals from customers? Build a "refer-a-friend" feature into your sweepstakes. Want to grow your email or text subscriber list and potential leads? Collect their email or mobile number and ask for permission to market to them. Setting a goal will help you design a successful campaign.
2) Don't Try to Get the Whole Enchilada with Each Entry

A wedding venue was recently surprised at the low number of entries to their contest, which required shooting a video and filling out a long entry form, which also asked for the wedding date and number of guests. That's a whole lot of hoops to jump through to enter. Yes, a contest is a great opportunity to collect information, we get it. But the more you try to collect, the more people you'll turn away, even if you're offering a free wedding!
Keep the entry form as short and easy as possible instead. Asking for a name, email and/or phone should suffice. You'll have other chances to get information from them later. Also, keep in mind that videos are a high barrier to entry for most small business customers. Remember, your prospects are very busy and will consider if it's worth their time and effort to enter.
3) No Rules = Big Problem
What do you do if the winner didn't respond to your emails stating she won, but then pops up when you try to award an alternate winner and tries to claim the prize? What if the winner doesn't like the prize and wants to return or exchange it? These things can and have happened. And if you don't have rules to point to, you might have a problem that can blow up online.
Don't make the mistake of thinking official rules are only used by big companies. Every business, no matter how small, should use them. Rules spell out who's eligible to enter, how much time a winner has to respond and much more. We recommend using a promotional lawyer to draw up rules that can be recycled, but even rules you create yourself are better than nothing.
4) Limiting Marketing to the Front End Only
We see it all the time... a company launches a contest or sweepstakes, gets a good response, then the end date passes and customers hear... nothing. Who won? Is there a photo of the winner or their entry? Also, entrants provided their contact information, do they ever hear from the company again?
These are all lost opportunities to continue marketing the sweepstakes after it's over. Announce the winner and send out a photo if you have one. Thank everyone for entering. Email or text an offer as a consolation prize. Invite them to follow you on other platforms. You get the idea.
5) Not Making It Mobile Friendly
Nearly two-thirds of Americans now own smartphones. This means visitors are likely to be on their phones when visiting your website, reading your emails or checking your Facebook page. It's a reality you can't ignore.
Long entry forms or forms on websites that aren't mobile friendly will turn off visitors and limit your entries. To capture the mobile crowd, you can offer a text-to-win entry option as well as a web entry form. This will cater to different audiences on different devices, especially Millennials. It'll also help you build a list of text message subscribers, setting you up for marketing in the mobile era.
We hope you follow this advice to avoid common mistakes. It may add a few extra steps to your next sweepstakes or contest, but these steps will lead to greater success for your small business's campaign.
Calling all HuffPost superfans!
Sign up for membership to become a founding member and help shape HuffPost's next chapter