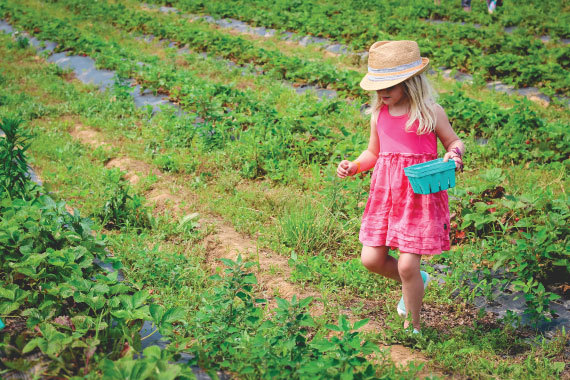 Wait, summer? Didn't spring just start!? It did, but for many families, planning for their kids' summer begins long before school gets out and the inevitable end of the academic year can actually bring much anxiety.
In fact, in many metropolitan areas, such as where we live in Washington DC, summer camp signups start (and sell out!) before the new year even begins. Yes, I signed my kids up for summer camps last December. Seriously. Part of me always wants to buck that trend, because joining it contributes to pressuring parents to sign up earlier and earlier every year. On the other hand, I don't want my kids missing out. Even though I was on the ball, I still couldn't get my son into the LEGO camp session he really wanted. I'm also still working on finding a good balance for my kids in the summer. I work freelance from home and have a lot flexibility, so I don't need all day coverage all summer long. But my kids and I also need a break from each other (trust me, we've learned from experience). So this year I signed them up for just a few weeks of camp, but I'm still working on the rest.
I also firmly believe that over-planning causes stress -- for both parents and kids. There is value in having unstructured time for kids to explore in the summer. But most parents are not in the position of just opening up the front door in the morning and saying "see you at dinner, kids!" So here are my five tips on how to plan a balanced summer for the kids:
1. Sign up for some camp -- whether it's simple splash play time for the youngest kiddos or more organized sports camp for the older set, signing kids up for some amount of camp is a great way to start summer planning. But don't get too stressed if you can't get your seven-year-old into the camp of his dreams -- it's still just summer camp. How much you chose depends significantly on your children, their age, your own schedule, and the availability of other care you need or have. But I find that without those set camp times, summer can seem like a never-ending void of time to fill. If organized camps aren't readily available, think about joining with other local families and creating one. Older kids are frequently looking for summer work and hiring a high school student to run a sports or arts camp could be the perfect opportunity for everyone.
2. Schedule in free time -- yes, this sounds oxymoronic, but build time into everyone's schedule to simply tinker and explore. If you're a full-time working parent, this might mean not scheduling kids for weekend activities if they've been in camp all week. Or allowing the kids to just hang with a caregiver for part of the day with no real plans. For parents with more flexible schedules, it might mean a half-day of camp followed by an afternoon at home. Whatever your situation, allowing some time for kids to do nothing usually leads to just the opposite -- they come up with something creative to do themselves!
3. Involve kids in planning their activities -- our kids have lots of opinions when it comes to signing them up for certain camps (or camp at all -- our youngest still hates to be separated from her parents and brother), but I find that I still have to actively solicit their input on more day-to-day activities and outings. Enter the "bucket list." For several years we have made family lists of activities, including projects and places to go, for each summer. They've been so successful that we've taken to doing other seasonal lists as well (you can find our most recent Spring Bucket List here). The items don't have to be elaborate, but involving the kids in putting together some collection of activities makes for an easy go-to when they claim they've got nothing to do.
4. Give kids responsibility -- kids today are full up during the school year with school itself (not to mention all the extracurricular activities). We do a weekly chore list with our kids just to keep everything running smoothly, but amping this up a bit in the summer is a great way to give kids extra responsibility when the academics ease up. My own mother would leave us a daily chore list during our summers and even though we frequently did the chores the last 30 minutes before she came home from work, it still helped keep us busy and helped her get things done around the house. Plus, the incentive of a small allowance to earn never hurts.
5. Volunteer -- many schools do a fantastic job of involving kids in volunteer work, but the summer is a perfect time to continue that with the entire family. Giving back is a great way to connect kids to their community and can help them learn to think beyond themselves. It is important to pick an an age-appropriate volunteer opportunity, but I've always found a wide variety of options available for all ages. Plus, helping others just might make your seven-year-old forget about that LEGO camp you didn't get him into.