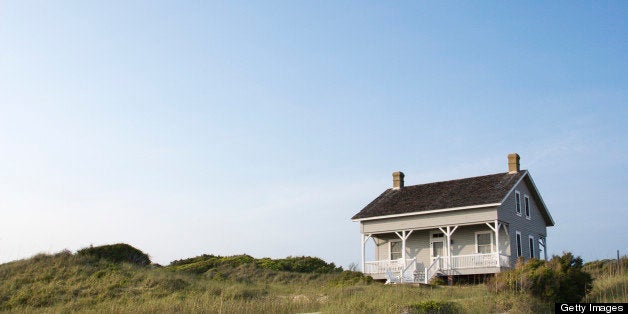 The height of summer vacation planning is here, and families are on the hunt for affordable travel options to destinations where they can relax and enjoy a reprieve with their kids, perhaps their parents, and other friends and family members. With over 47 percent of travelers interested in staying in a vacation home rental, it has become a popular alternative to staying at a hotel. And while websites like Craigslist or Backpage.com can offer fantastic bargains -- they've also made the headlines for scams in recent years.

During Easter weekend last month, for example, Fox 4 in Fort Myers, FL reported yet another vacation home rental scam. A family traveled all the way from New York to Fort Myers and thought they had rented the ideal place, but ended up being victims of a scam. Their vacation quickly turned from relaxing to high-stress as they tried to find answers and to search for a hotel during a busy weekend. As these fraudulent listings have become more and more popular, scammers have also mastered new levels of sophistication like hacking into legitimate real estate databases and even putting together a real lease agreement. Luckily, PayPal refunded the family in Ft. Myers all of their money, but does Craigslist do enough to flag these scams?

The last thing any family wants to happen is to have their rental property and efforts to plan an enjoyable family vacation result in a scam -- and their hard-earned vacation dollars go down the drain. I don't think websites are doing enough to prevent this from happening, and travelers need to be cautious of the properties they're looking at. If the property seems "too good to be true" -- make sure to do some extra research before sending any money.

In addition to using trustworthy websites for booking your rentals, which is perhaps the best way to avoid a scam, I also want to share some additional precautions you should take to help avoid the stress of a rental scam when planning your vacation this year. I'd suggest the following:

1. Use Search Engines - If you're worried about a property, simply check it out yourself. With tools like Google Maps, it's easy to find photos of a property and check out the neighborhood. You can also try to locate the registry of deeds for the county where the property is located and look up the address to double check that the person does indeed own the home they are advertising.
2. Don't Send Money - Don't pay by money transfer systems like Western Union, or wire money to someone's bank account. Be sure to pay by credit card or PayPal, which enable you to dispute fraudulent charges.
3. Make Some Calls - Before you officially decide to book, give the owner or property manager a call and have a simple conversation with them. Be sure to ask them for references and contact those previous renters to make sure they were pleased with the property or check out reviews linked to Facebook, so a prospective renter is capable checking out reviews from a past renter.
4. Book Direct - To completely avoid scams, it's best to shy away from Craigslist and check out properties from vacation home rental sites like VacationHomeRentals.com, which has over 50,000 reviews written by real guests. Also, the company's Happy Rental Guarantee protects you for up to $10,000 if the home has been foreclosed or is in bankruptcy, if the owner double-books the property, or the property is misrepresented.
5.Suspicious Behavior - Take notice of bad grammar in emails, foreign phone numbers, or if the owner/property manager is not responding to emails. These can all be warning signs

Do you think websites like Craigslist should be doing more to protect travelers? Have you ever been a victim of a vacation home rental scam?
Tom Gilmore is the founder and CEO of VacationHomeRentals.com.