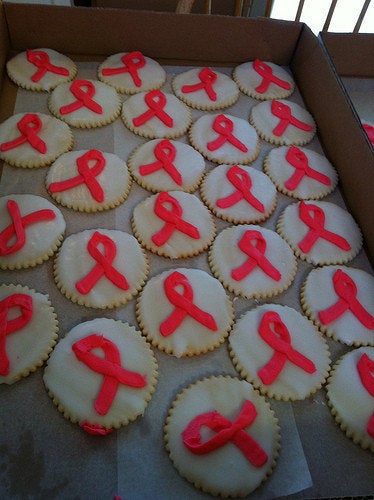 As a native San Franciscan (4th generation) I am very proud to be from such a dynamic, yet intimate city where "living life out loud" is easily accomplished through food, wine, cultural events, philanthropic opportunities and the beautiful surroundings.
My latest obsession was the July 9 & 10th Avon Breast Cancer Walk. After losing my mother to breast cancer 9 years ago, I vowed to keep her memory alive through my philanthropic efforts. This is what motivated me as I set out on Saturday, July 9th, with Team PlumpJack (love you girls!) to conquer 40 miles of Bay Area terrain. Much like childbirth, you really don't forget the pain from previous walks. The mere thought made my toes tingle, my ankles swell and my heart pound. Seeing my husband and two daughters at the finish line, armed with UGG boots and a world famous (well OK, maybe just locally famous) Balboa Cafe chicken paillard, was a beautiful sight. As I walked through the archway, with my puppy Buzz on my shoulders, each of my daughters holding my hands, and my husband snapping photos, I fell to my knees and wept. I wept because I had to walk -- for my mom, and for those other brave women who are fighting for their lives.
There is no one highlight of the day. The entire experience was filled with moments you can never forget (blisters aside -- and I mean BLISTERS). The people cheering on the sidelines -- the thousands of women and a few hundred men of every shape, size and ethnicity, all there for one common cause... to stop this hideous disease. People undergoing treatment, people in remission, people honoring lost loved ones that are all "in it to end it," as the Avon slogan goes.

I was excited by the walking route this year. We started in spectacular Fort Mason and weaved our way through the city and across the iconic Golden Gate Bridge into Mill Valley, then Larkspur, right by my the childhood home. I tried alerting the new owners to my arrival so I could get some sympathy lemonade at mile 23, but they must have been out back splashing in their new hot tub!
The fight against Breast Cancer is one that is very close to my heart and serves as a cornerstone of PlumpJack philanthropy. My other passions include the Cancer Prevention Institute of California, where I have been a board member for over 10 years, the Breast Cancer Emergency Fund, UCSF Medical Center, The Stanford Cancer Supportive Care Program, and countless other organizations that I commit to for the purposes of beating this retched disease.
My mother Tessa Newsom won't be forgotten. I am so certain of this, in fact, that I am most positive she is blushing at this very moment.
There are many more tales to tell of our 2 grueling days on the cruel streets of San Francisco and Marin County in blistering 65 degree weather. Until next time...
Related
Popular in the Community