For her upcoming wedding to Nickelback singer Chad Kroeger, Avril Lavigne is going "all out!"
"There's going to be a theme and I want to have a lot of fun with it and go kind of nuts this time," Lavigne said in an appearance on "Chelsea Lately" Thursday. "Like crazy attire and colors."
Lavigne also revealed that she and Kroeger, whom she met in the recording studio, have matching tattoos that say, "Vivre le moment présent," or "Live in the moment."
"When I met him I was really surprised that he didn't have any tattoos, so the second day in the studio I'm like, 'I'm so getting you your first tattoo,'" Lavigne said. Check out Lavigne's tattoo below: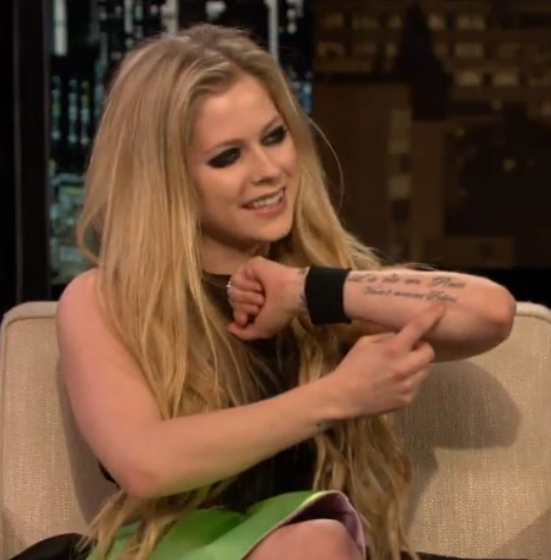 Watch the video above for more of Lavigne's appearance on "Chelsea Lately."
Lavigne and Kroeger got engaged in August 2012 after just one month of dating, and Lavigne recently revealed that Kroeger proposed by putting a photo of himself with an engagement ring in her scrapbook. Lavigne split from her first husband, Sum 41 musician Deryck Whibley, in 2010 after three years of marriage.
Click through the slideshow below to see photos of other star couples.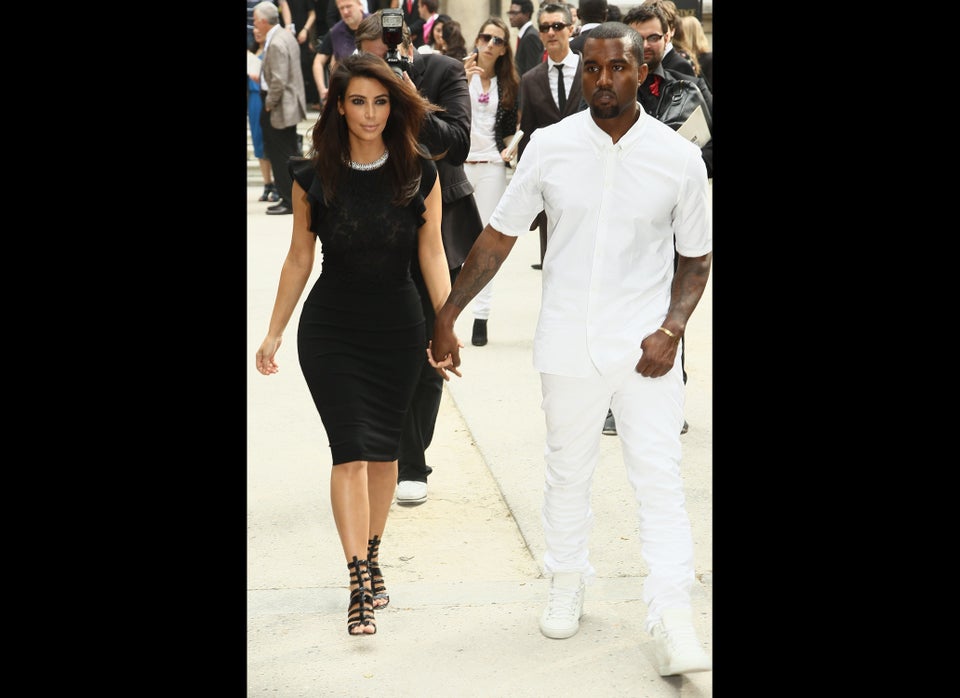 Celebrity Couples
Related