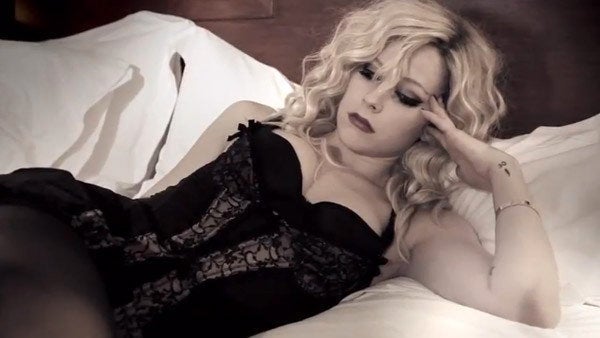 Avril Lavigne is known for her mall-punk style, seldom abandoning her Hot Topic-inspired wardrobe, but the singer shows off her sultry side in the new music video for "Goodbye."
Lavigne spends the entire video moping around a hotel room at the Chateau Marmont in L.A., while wearing skimpy black lingerie and a blond wig, and shaving her legs with a bottle of wine.
The song is on her latest album, "Goodbye Lullaby," and we can only guess that the lyrics "Goodbye brown eyes/Goodbye for now/Goodbye sunshine/Take care of yourself" are referring to ex-husband Deryck Whibley, who actually helped produce six songs on the record, though they divorced in 2010.
Though she was marketed as the anti-Britney of pop princesses in the early 2000s, this video feels like a desperate attempt to relaunch Lavigne not only as an adult, but as a sex kitten.
In the video, directed by celebrity photographer Mark Liddell, Lavigne looks like a cross between Marilyn Monroe, Taylor Momsen and a very sad dominatrix waiting for a client to show up (check out the riding crop she plays with on the bed).
It's not the first time Lavigne has tried a sexier image, but she's always reverted to her skater-kid roots. Even her most recent photo shoot, for FHM Australia last month, still have a "backstage at Warped Tour" feel to them. Perhaps the video is a signal that Lavigne is finally ready to leave the pop punk days behind her.
To check out her new video, skip ahead to the 1:45 mark: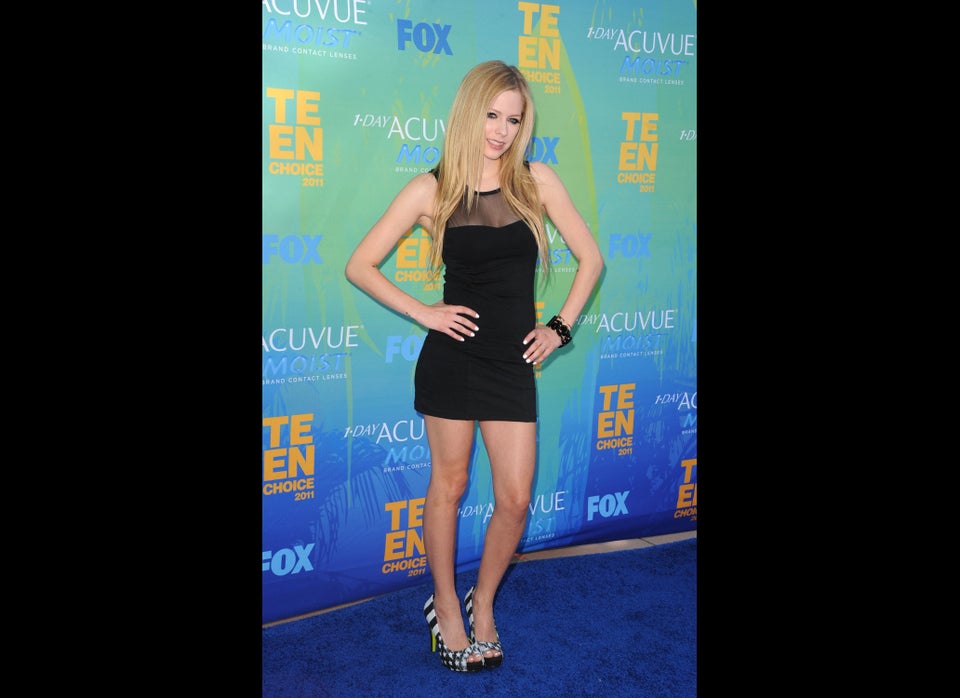 Popular in the Community