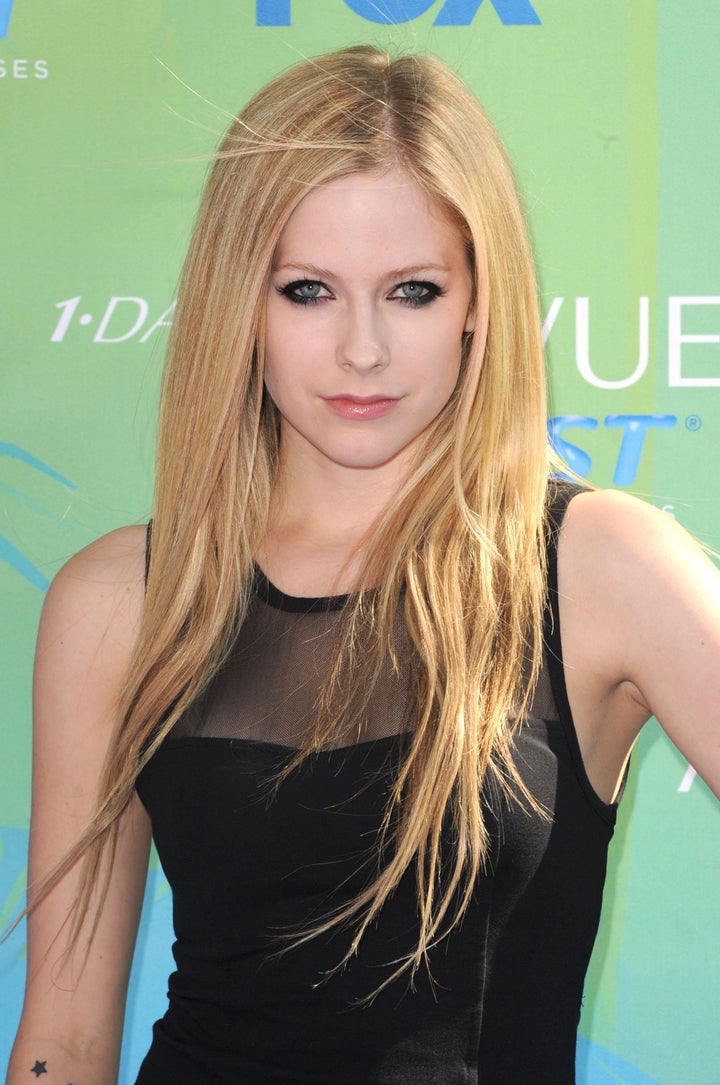 At only 15-years-old, Avril Lavigne took the world by storm. With her tough chick image, the Canadian singer inspired millions of girls speak their minds, put on heavy black eyeliner and wear ties around their necks. Now, at 26-years-old, Lavigne finds it all quite flattering.
But there's nothing remotely tough or outspoken about Lavigne's appearance. The always outspoken, bird-flipping, rowdy singer is so quiet that her voice rarely elevates above a girlish whisper. At times, it's almost seems like she never grew up from her awkward teenage self--but then you realize that nearly 10 years after "Let Go" dropped, Lavigne has toured the world, gotten married, started a clothing line, starred in two movies, released three more chart-topping albums, gotten divorced and guest-starred on a new television show. And yet, to remain so awkwardly shy seems almost endearing.
But there is one project that Lavigne isn't so shy about discussing--her clothing line, Abbey Dawn. The line, named after a childhood nickname from her father, was created three years ago, but Lavigne came up with the initial idea for a clothing line when she was only 19-years-old.
"After the release of my first album, I realized how much fashion was involved in my musical career," Lavigne told The Huffington Post. "With a lot of the designs, I try to tie in some of my lyrics and more musical elements."
Lavigne says her line is for the rock 'n' roll girl who also wants to come off as cute, feminine and edgy. In other words, there's a little bit of everything. And between the explosions of colors and patterns, the line comes off as anything but shy.
"I've had my line for three years now, and I really feel like this is the best season yet," said Lavigne. "It takes a while to tweak stuff to where I want it to be, but this season is the best yet. I have footwear, swimwear, eyewear, accessories, women and men's collections. I've done Fashion Week before, but this year it's going to be even better."
Little Jenner's runway debut comes as not surprise, since her older half-brother, and reality star in his own right, Brody Jenner has been dating Lavigne since 2010. The pair were spotted canoodling only months after Lavigne's divorce to Sum 41 singer Deryck Whibley was finalized.
Lavigne even scored an invitation to the hottest Hollywood event this summer--Kim Kardashian's wedding to Kris Humphries. Accompanied by her beau Jenner, Lavigne wore a long black vintage gown to the black-and-white affair, deciding not to turn Kim's big day into a photo opportunity for Abbey Dawn.
"I went with something vintage, and it was really chill," said Lavigne. Chill isn't really the word that most people would describe the Kardashians, but that's where Lavigne distinguishes herself from other high-profile divas. She doesn't care what people think of her, so the idea of trying to maintain a certain image is completely foreign to Lavigne, who insists that even her tie-wearing fashion in 2002 was 100 percent her.
"When I was 17, I was such a tomboy," confessed Lavigne. "I would wear something in my music video and then wear the same thing on the red carpet. I wore the same thing like all of the time. I was super innocent and young. I had no idea what was going on around me. I was just myself--completely authentic. I still am, just more experienced."
And that experience has even transcended into the modeling world, where she signed with Ford Models in 2005 for several fashion campaigns. Her experience in the high fashion world expanded her tastes beyond neck ties and baggy pants.
"I love Chanel," said Lavigne as if it was the most obvious thing in the world. "Once in a while I like to wear a simple Chanel or Dolce & Gabbana dress. But that doesn't mean I don't love Betsy Johnson or Hello Kitty any less."
In the midst of preparing for Fashion Week and picking out the perfect wedding gift for Kim Kardashian, Lavigne has also been hard at work making more music. Her fourth studio album, "Goodbye Lullaby" was released in March 2011, spawning hit singles "What the Hell" and "Fine." And thanks to hip-hop star Rihanna, Lavigne has even seen a resurgence in some of her older tracks.
"It's such a great party song--I love the track and I think Rihanna has a really cool vibe," said Lavigne. "It's exciting to me because that was always one of my favorite songs, and for it to come out 10 years ago and so now to have it sampled and back out on the radio is pretty dope."
Lavigne is currently working on her fifth studio album, in which she says she already has a few tracks ready for the record. The singer-turned-designer is also set to appear in the Hub Network's new show "Majors & Minors" as a guest mentor, alongside Adam Lambert, Brandy, Leona Lewis, Jordin Sparks, Sean Kingston and Ryan Tedder. A nice contrast to the cut-throat arena of reality singing competitions, the show, premiering Sept. 23, follows 12 young performers on their path to superstardom--and they have some of the most successful artists in the music industry to help them along the way.
For Lavigne, who seems quite youthful at heart, it was an exciting experience.
"They were all so talented," said Lavigne. "There were musicians and singers, and they just blew me away. I sang for them, and they performed for me. I was just blown away. I got to talk to them about music and the music industry, and they were all just so excited. And I love working with kids--they're just so innocent."
And it's that same innocence that Lavigne had as a bright-eyed, tomboy skater girl nearly 10 years ago.
A lot can change in 10 years, and certainly, Lavigne is a testament to that. But as much as Avril Lavigne has matured over the years into a young woman, she's also managed to keep some of that girlish innocence that makes her so relatable to teen girls.
In some ways, she's still just a girl, and it can't be any more obvious.