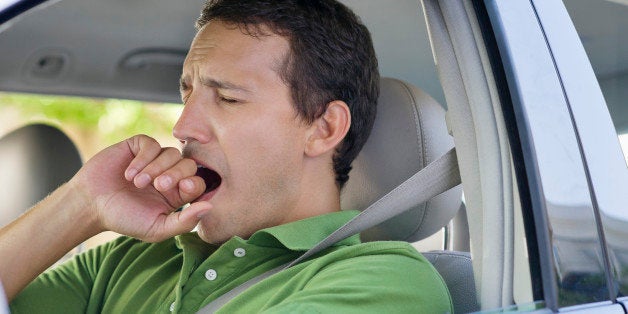 New research from the AAA Foundation for Traffic Safety estimates that 21 percent of fatal crashes involve driver fatigue, bringing national attention to the dangers of drowsy driving. The "Awake at the Wheel" public education campaign to educate drivers of all ages about the risks of driving while drowsy in order to reduce avoidable accidents and save lives.
Drowsiness is similar to alcohol in how it compromises driving ability by reducing alertness and attentiveness, delaying reaction times, and hindering decision-making skills. The new data from AAA show that drowsy driving is a widespread hazard, causing an average of 328,000 motor vehicle accidents on U.S. roads each year. More than 100,000 of these crashes result in injuries, and every year an average of 6,400 drowsy driving accidents are fatal. Drowsy driving is deadly, but it can be prevented.
Drowsy driving prevention is a pillar of the Healthy Sleep Project, which is funded by the Centers for Disease Control and Prevention and led by the American Academy of Sleep Medicine in collaboration with other partners such as the Sleep Research Society. The project partners recently endorsed the AASM's new Drowsy Driving Health Advisory, which urges every driver to take responsibility for staying "Awake at the Wheel" by making it a daily priority to get sufficient sleep, refusing to drive when sleep-deprived, recognizing the signs of drowsiness, and pulling off the road to a safe location when sleepy.
Additionally, the health advisory encourages transportation companies to promote public safety by adhering to hours-of-service regulations, scheduling work shifts based on sleep need and circadian timing, implementing an evidence-based fatigue management system, and screening commercial drivers for sleep disorders such as obstructive sleep apnea.
Healthy sleep is essential to promote optimal alertness behind the wheel and prevent drowsy driving. Stay "Awake at the Wheel" to protect yourself, your passengers and other drivers from avoidable, life-threatening accidents caused by drowsiness.