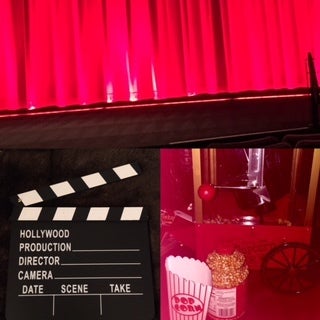 It's that time of year again when film award ceremonies are underway and the movie buzz frenzy ignites. Several films have already gotten a lot of attention by the media, among them is "Fences" directed by and starring Denzel Washington along with supporting actress Viola Davis. "Fences" is based on the August Wilson play that both Viola Davis and Denzel Washington starred in together. This story about an African American working class man in the 1950's' who struggles with personal and social economic issues of the times, comes to life beautifully with great cinematography and stellar performances by every cast member including the younger breakout artist Jovan Adepo who plays the main character's youngest son and Saniyya Sidney who is also part of the "Hidden Figures" cast.
"Hidden Figures" which has also received positive reviews is based on the true story of three African American women (Katherine Johnson, Dorothy Vaughn, and Mary Jackson) trailblazers who challenged racial and gender inequality at NASA and ultimately opened doors for other women, particularly women of color, seeking careers such as an engineers in the space industry. Fortunately, Katherine Johnson now 98 years old (played by Taraji P. Henson) was able to see the film that depicts her life story.
Another film that's getting a lot of positive feedback from film critics and moviegoers is "La La Land" the musical starring Ryan Gosling and Emma Stone. This marks the third film collaboration between Emma Stone and Ryan Gosling. "La La Land" is about an aspiring actress and a struggling jazz musician who find inspiration in each other. The film is a clever mix of contemporary themes with the classic musicals of the past such as "Singing in the Rain" starring the late Debbie Reynolds who recently passed away shortly after the death of her daughter actress Carrie Fisher who is best known for playing Princess Leia in the "Star Wars" movie franchise. "La La Land" also showcases recording artist John Legend as a musician and actor.
Yet another film that has received significant "Oscar-worthy" buzz is "Moonlight." The movie tells the story of an African American male from boyhood to manhood as he seeks to find his voice and place in the world. "Moonlight" stars Mahershala Ali who is also part of the cast of "Hidden Figures."
Overall, this year's award season stands in stark contrast to last year given the diversity of these current films in terms of actors and storytelling.
REAL LIFE. REAL NEWS. REAL VOICES.
Help us tell more of the stories that matter from voices that too often remain unheard.