A new Kia ad is raising eyebrows—with some even saying that it promotes pedophilia.
The ad, which promotes a dual-zone climate control feature in one of Kia's cars, took home the Silver Press Lion at the prestigious Cannes Lion Awards. But it is controversial, to say the least.
The ad features a teacher lusting after his elementary school-aged student. On one side of the page, she appears as a young girl. On the other side, though, she becomes a scantily clad, buxom teen, seemingly as a product of the teacher's imagination.
It's clearly designed to shock, and is succeeding. The advertising blog Copyranter called it "one of the sleaziest car ads ever," and noted that it doesn't even visualize the benefits of dual climate control very well.
What do you think? Does the ad cross a line? Tell us in our poll below.
PHOTO: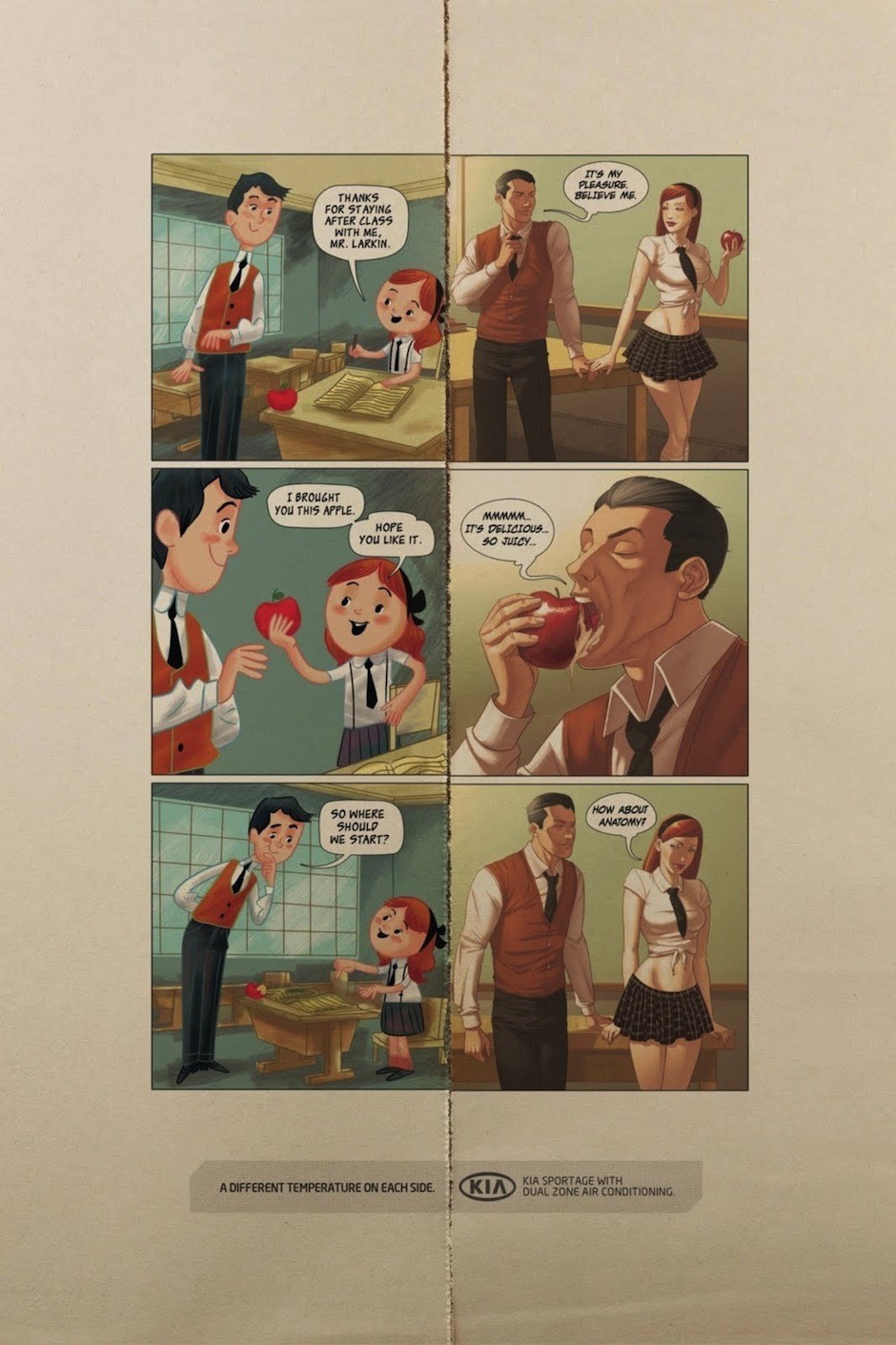 Popular in the Community