Blake Mawson is a talented filmmaker creating compelling new work in horror. His first film, PYOTR495, busts genre stereotypes and will stay with you long after the final credits.
"Set one evening in present-day Moscow, 16 year-old Pyotr is baited by an ultranationalist group known for their violent abductions and attacks bolstered by Russia's LGBT propaganda law, but Pyotr has a dangerous secret his attackers could never have accounted for..."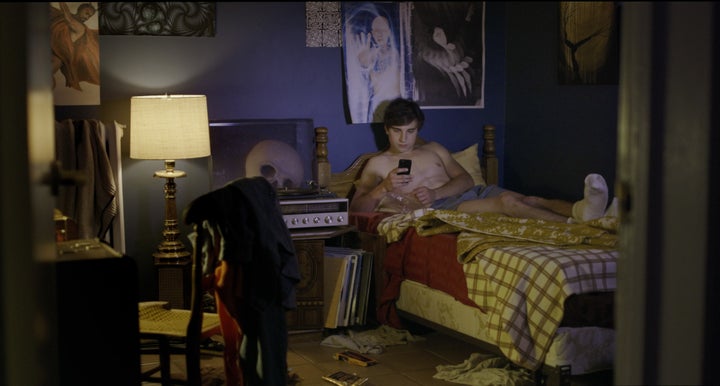 PYOTR495 is set in Russia in the year 2014. The country has invaded Crimea, while the newly-instated LGBT Propaganda Law makes it illegal to present gay life as normal. Russian President Vladimir Putin's approval rating is at a 6 year high. We begin in the run-down, white Soviet-era tower blocks in the Cheryomushki district of Moscow, and follow Pyotr (played by The Americans, Orphan Black's ALEX OZEROV), as he is baited into a dangerous scenario at the sprawling apartment of a member of one of Moscow's financial elite.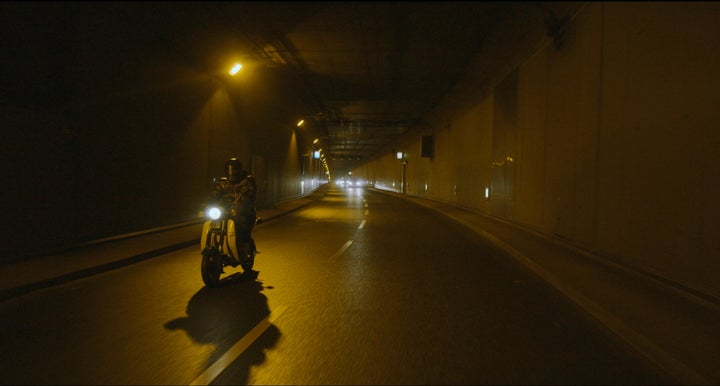 For me, the film was a nightmare (in the best possible way!) on so many levels. It really stayed with me and has had me contemplating all the privileges we enjoy in countries with LGBTQ rights and protections. Especially now, at a time when being queer in places like Russia, Chechnya, Uganda and Jamaica (to name a few of the many) is still life-threatening.
I sat down with Blake Mawson to discuss his film and invite you to watch it first to get the full impact and then join our conversation.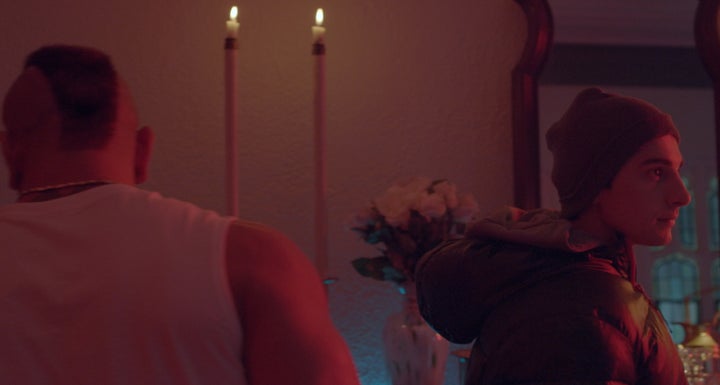 CHARLIE DAVID: You've created a film that's scary on so many levels. It excels as a horror film but it's also a social commentary on the horrors that LGBTQ people have faced throughout history and still in countries around the world including our own. Was there any specific event that inspired you to make this film?
BLAKE MAWSON: Yes. I'd written PYOTR495 in January of 2014 after Uganda's "Kill The Gays" bill had just been passed a month earlier, the Sochi Olympics were underway, and the media was bombarded with images of targeted abductions and attacks against LGBTQ people. I wanted to respond with a scenario that I felt could have empowered someone in these seemingly hopeless scenarios, and take that anger and frustration I was feeling and have it manifest on screen in an explosive way. Obviously, the problem didn't stop after the foreign press left either. We're now seeing an alarming, growing number of targeted abductions and attacks against LGBTQ people today globally.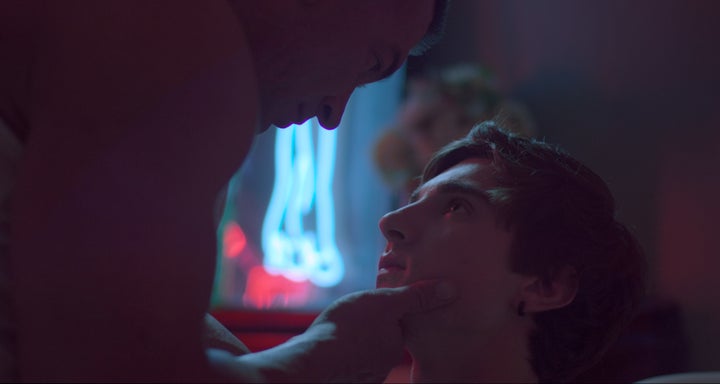 CHARLIE DAVID: I've watched it a few times and I still get chills. The main character Pyrotr is on a dating app and there's this revelation when he shows up for his date that he's been lured here. Pyotr is asked if his friends know where he is and he responds no. I think there must be so many of us who have been in similar situations on a date or hook up. It gives you pause right?
BLAKE MAWSON: I think there's always a risk that you take when you go to meet someone online. Sex is very private for many people, particularly if you are still in the closet and nobody would really know where you'd gone missing to if it was through a random online encounter. Discretion definitely aids Pyotr's assailants in this particular scenario, as it has in many of the actual attacks which have taken place.
CHARLIE DAVID: Why was it important for you to create this layered exploration of some of the monsters in society?
BLAKE MAWSON: I suppose with the way things are going in today's society, nothing's really more frightening to me than the human race itself. The classic Hollywood boogie-men of film can no longer hold a flame to some of the monsters we have coming into power around the world today. In North America, we're now faced with having the civil liberties of many of our friends, peers and loved ones revoked. The impending dread of what comes as result of the recent election feels more visceral and present than any horror film I've ever seen – the horror of a fractured system for so many has become a reality around the world.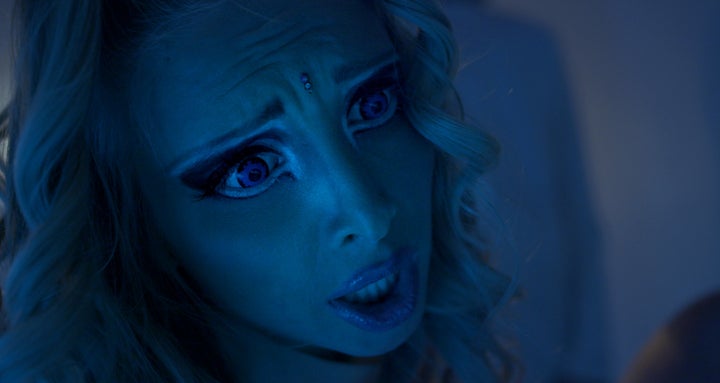 CHARLIE DAVID: As you began sharing the film PYOTR495 at film festivals around the world what kind of reactions were you getting from audiences? Were they aware of the gay propaganda law in Russia?
BLAKE MAWSON: When we made the film, I think we had been naive to assume that many people would already be aware of the attitude towards LGBTQ people in Russia and the violent anti-gay abductions and attacks which the film had been based upon. Surprisingly, that was not the case at all. Many people did not know, but it allowed me to travel to festivals around the globe and talk about LGBTQ rights with an audience who normally may not be presented with, or consider that type of subject matter at genre festival. It allowed us to create discussion and raise awareness in the process of showing the film.
CHARLIE DAVID: Why was it important for the film to not become tragic?
BLAKE MAWSON: I think the LGBTQ community is incredibly resilient and has overcome so much throughout history and is unstoppable in so many ways. I wanted this film to reflect that spirit in an extreme way, an absolute refusal to sit down and just take whatever is thrown at us, and instead stand up and say 'Actually, if you come for us, then you better watch out. You're in for a big surprise.' I believe that if you try to bury or oppress something for long enough, it's eventually going to surface in ways you never imagined...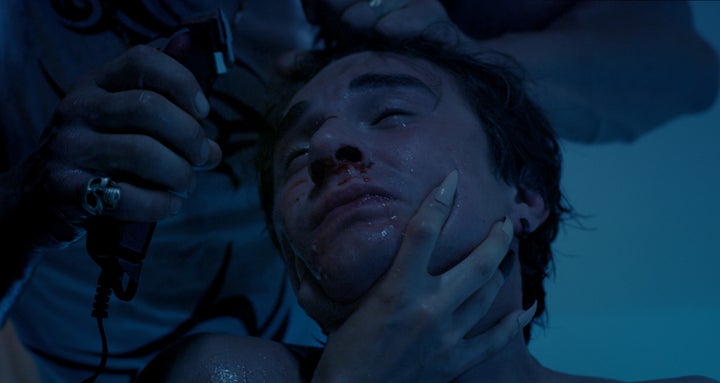 CHARLIE DAVID: How do you think the experience of LGBT dating is different for a person in Russia versus a country with LGBT rights?
BLAKE MAWSON: Dating in most cosmopolitan cities in North America for an LGBTQ person is a pretty privileged situation. In most cases, we don't even need to think twice about how we present ourselves publicly or who knows about our sexuality, but there are still so many places in the world where it's heavily frowned upon and/or dangerous to live openly or express affection in any kind of public way, and that includes conservative pockets of North America too. That type of fear exists for people outside of the Western bubble, and there will always be work to do for greater acceptance on a global scale.
CHARLIE DAVID: The film has been so well received at festivals around the world and picked up several awards along the way. Why is it important for the film to be seen and talked about now?
BLAKE MAWSON: With what we've seen is happening in Chechnya with the anti-gay purge and concentration camps for gay men, these human rights abuses by Chechen authorities where journalists covering the story are receiving death threats and being forced to flee the country - this is obviously a very clear sign that things are not getting any better and are in fact worsening in many parts of the globe. While I'm not claiming that our short film is solving any of world problems, I do think it is important that we use our voice as artists and as people in any way possible to draw attention to these injustices and continue to raise awareness.
I think if I can use genre-type film to put an audience in the shoes of the people who are experiencing this type of terror and hatred, make them uncomfortable and have them realize that this is actually not so make-believe in the end, that this type of horror is real - then we can begin to open people's eyes and reach an audience in unexpected ways.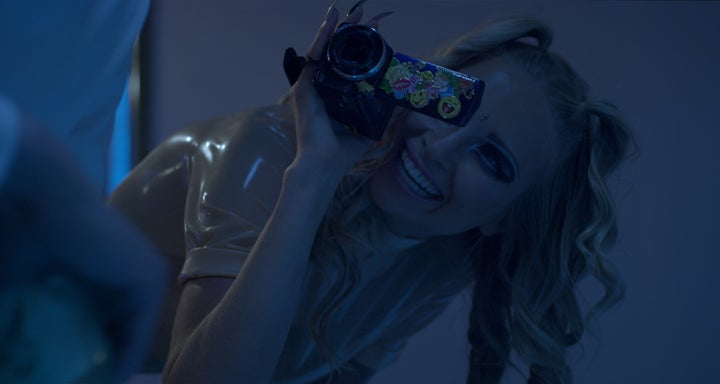 CHARLIE DAVID: It's easy to become complacent in countries like Canada or England or Australia when it comes to LGBTQ equality. How would you encourage others to look beyond our own borders to help in the struggle for freedom still being fought in so many places around the world?
BLAKE MAWSON: I would say to use your voice in whatever way you can. Continue to put pressure on your lawmakers and representatives to address these human rights issues directly with the leaders of countries who do not have human rights protections for LGBTQ people, email your Russian Embassy and let them know that you won't sit quietly while this type of injustice is going on. Join in on local demonstrations and donate to organizations like the Russian LGBT Network and their emergency support program where they are helping to evacuate and provide support for vulnerable, at-risk LGBTQ people from Chechnya currently.
Get in touch with Blake Mawson through his social below.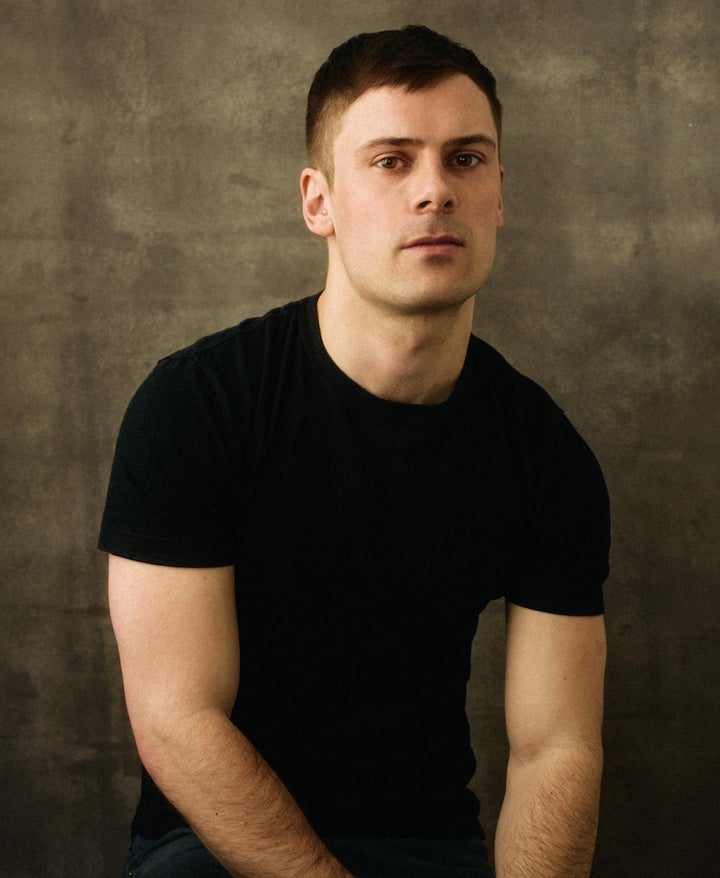 It gives an excellent overview of LGBTQ rights around the world and places where the struggle is still very real.
Charlie David's Production Company Border2Border Entertainment produces and distributes documentaries, scripted features and television for the LGBTQAlly audience.
Popular in the Community