POZ magazine recently published it's annual POZ 100 list, which highlights and supports the work of HIV/AIDS advocates.
For the 2015 POZ 100, the publication asked organizations and people across America to nominate HIV-positive people who have been living with the virus prior "since 1995 or earlier who remain active in the fight to end the epidemic," notes a press release sent to The Huffington Post. "All of this year's honorees have been living with the virus since before effective treatment was available, and many got HIV before 1985, when the first HIV test became accessible."
The Huffington Post chatted with Editor-in-Chief of POZ magazine Oriol Gutierrez this week about this year's POZ 100.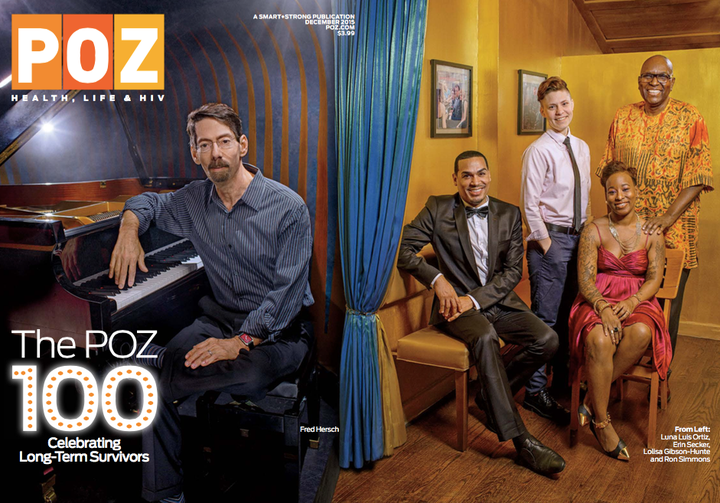 The Huffington Post: Why did you decide to create the POZ 100?
Oriol Gutierrez: The first POZ 100 list debuted in 2010. In hopes of supporting the work of HIV/AIDS advocates, we spotlighted 100 longtime warriors in the fight against the virus. We wanted to honor their service and provide them with recognition to inspire them to carry on.

The list has a slightly different focus each year, such as youth or long-term survivors. It also varies from having only HIV-positive people to sometimes including our HIV-negative allies. Despite these differences, the idea remains the same — thanking those in the HIV/AIDS struggle for their work.

POZ is a mirror for the HIV/AIDS community, so we wanted to reflect back on all the efforts being made by so many.


Who are these individuals that are featured? How were they chosen?
The 2015 POZ 100 list celebrates long-term survivors. Honorees were nominated by members of the HIV/AIDS community. Some honorees were well known, but many of them were only known to their local communities before being nationally recognized. No list is ever definitive, but we've done our best to make each POZ 100 list representative of the HIV/AIDS epidemic.

What do you want people to take away from the POZ 100?
The POZ 100 seeks to empower honorees to continue fighting HIV/AIDS and to inspire readers that people living with the virus can both survive and thrive.
Want to see this year's list in full? Head here.
REAL LIFE. REAL NEWS. REAL VOICES.
Help us tell more of the stories that matter from voices that too often remain unheard.