Faith, trust and the courage to live as the person you know yourself to be all come into play in Karolina Bielawska's moving, award-winning documentary Call Me Marianna. The film, which has been turning heads at film festivals around the world, screens at Chicago's Polish Film Festival in America Nov. 13 and 22.
Shunned by her ex-wife, rejected by her daughter and misunderstood by a mother who still calls her "son," Marianna is a remarkable human to experience. For it is during her transition from male to female that audiences witness the depths of her grief as she is abandoned by loved ones and feels alone in a world that resists accepting her true self. Bielawska weaves together a remarkably powerful account of this individual's struggles -- and triumphs -- on the emotional road she travels to locate her own inner GPS and find acceptance among others.
A big winner at the Krakow Film Festival earlier this year -- it took home four awards, including the International Documentary Competition's main prize, the Golden Horn, and the Audience Award -- the film also picked up the Maciej Szumowski Award for remarkable social awareness (funded by the National Broadcasting Council) and Polish Audiovisual Producers Chamber of Commerce's Award for the Best Short and Documentary Films Producer in Poland (to producer Zbigniew Domagalski). The fest's jury noted" "that the journey through life from man to woman in a dualistically dominated culture, the transformation from being a family man to the finally self-determined life as a woman throws an analytically inspired light on our society and unlocks the protagonist's extraordinary inner strength."
Catching up with Karolina Bielawska proved to be illuminating. Here, the filmmaker shares her thoughts on Marianna and the journey to bring her unique tale to life.
Greg Archer: How did you come about meeting Marianna?
Karolina Bielawska: I read an interview with Anna Grodzka, a member of the Polish parliament, and a transgender women. After reading the interview I didn't understand how this could happen. How could you live all of your life in the wrong body? I was curious how it was possible. I called Anna, wanting to make a narrative film. When Marianna came for tea with Anna and I, I knew she was to be a character in the film and decided to make this documentary film.
Greg Archer: I'm curious about two things: What did you find most intriguing about Marianna, as a person; and what did you find most captivating about her journey?
Karolina Bielawska: Her whole person was captivating. When I met Marianna she was 47 years old and for four years she was fighting to get approval for sex reassignment from her parents in court. She was very attractive, religious and conservative. She wanted to be accepted as a normal woman.
Greg Archer: Can you talk a bit, in general, about LGBT, and especially Transgender rights, in Poland, currently?
Karolina Bielawska: The situation in Poland is very tragic for transsexual people. They have to sue their parents in court in order to get approval for sexual reassignment. Both for the surgery and all personal documents. When I met Marianna I didn't know how difficult it is to be a transsexual women. She has to fight for respect and dignity every day of her life.
Greg Archer: What surprised you during the filming; what insights or observations about humanity did you have?
Karolina Bielawska: The whole story and her life surprised me. It was her struggle that I witnessed, but she won. It is important for me that this film give hope for a better world.
Greg Archer: I sense there is a great deal we can all learn from Marianna.
Karolina Bielawska: After watching the film, it would be great if the audience thinks of Marianna like a friend and understands her story. I learned from Marianna that it is important to fight for your beliefs and that you have to always be honest with yourself. This is what makes life worth living.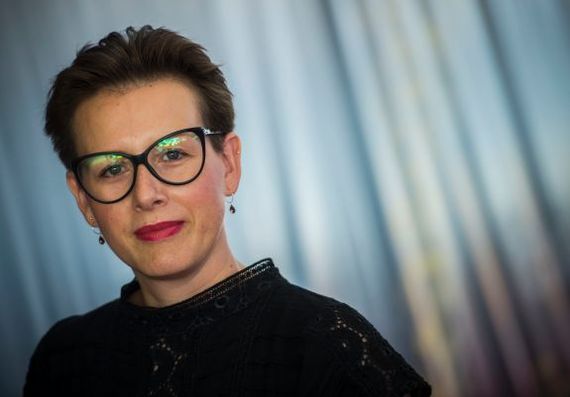 Calling all HuffPost superfans!
Sign up for membership to become a founding member and help shape HuffPost's next chapter