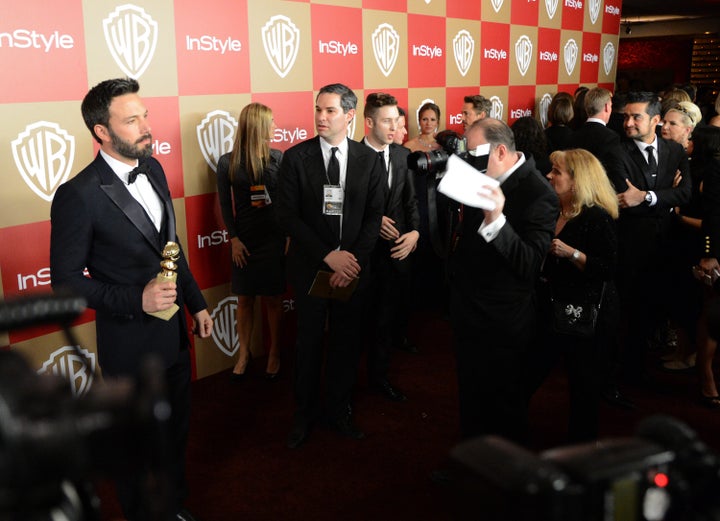 On Saturday, Jan. 26, Affleck and "Argo" co-producer Grant Heslov accepted the Darryl F. Zanuck Award for Outstanding Producer of Theatrical Motion Pictures from the Producers Guild. (Fellow co-producer George Clooney was unable to attend the ceremony.)
How many awards does one movie need? Apparently, a lot.
"Award shows are so popular because they are the gladiatorial sport of our day," GoldDerby.com editor Tom O'Neil told The Huffington Post. "Instead of big ugly lugs duelling to the death in the arena, we cast our gorgeous pop culture icons, dressed in formal finery, and let them hack away at each other for our amusement."
Beyond that, as O'Neil noted, television networks and critics' groups love awards shows "because they get gads of star power for free." Indeed: It's hard to imagine any other scenario where big names like Affleck, Anne Hathaway and Daniel Day-Lewis would mingle with members of the Broadcast Film Critics Association or spend three hours showing their faces on NBC.
There's another reason awards shows are so popular: the audience. This year's Golden Globes ceremony on NBC was the highest-rated broadcast since 2007. The 2012 Academy Awards ceremony was watched by 39.3 million viewers, this despite the fact that only one film, "The Help," grossed over $100 million at the North American box office. (Possible good news for ABC, the network that airs the Oscars: Of the nine films nominated for Best Picture in 2012, five are already over $100 million in ticket sales, with "Silver Linings Playbook" and "Zero Dark Thirty" closing in on that number.) Even the SAG awards, which aired simultaneously on TNT and TBS, saw a ratings bump last year. It's not just relegated to movie awards, either: The 2012 telecasts of the Grammys and Emmys also saw audience totals increase from the year prior.
That viewer interest has translated to bottom-line success as well. "We were virtually sold out by Christmas, which speaks to the appeal of the Oscars," Debbie Richman, senior VP-prime-time ad sales at ABC, told Advertising Age earlier this year. "We haven't been this well sold, this early, in over a decade." ABC was selling 30-seconds ads for as much as $1.8 million, an increase of over $100,000 from the 2012 Academy Awards broadcast.
It's no wonder that events like the SAG Awards, which didn't even exist before 1995, get primetime placement in today's landscape; the ceremony is another spoke in the Oscar-season wheel. The demand, facilitated by audiences, networks, advertisers, critics' groups and guilds, has turned awards shows into a year-round boon for Hollywood.
Need more proof? Look no further than Park City, Utah, where the indie film "Fruitvale" won both the audience award and grand jury prize at the 2013 Sundance Film Festival.
This story appears in Issue 34 of our weekly iPad magazine, Huffington, in the iTunes App store, available Friday, Feb. 1.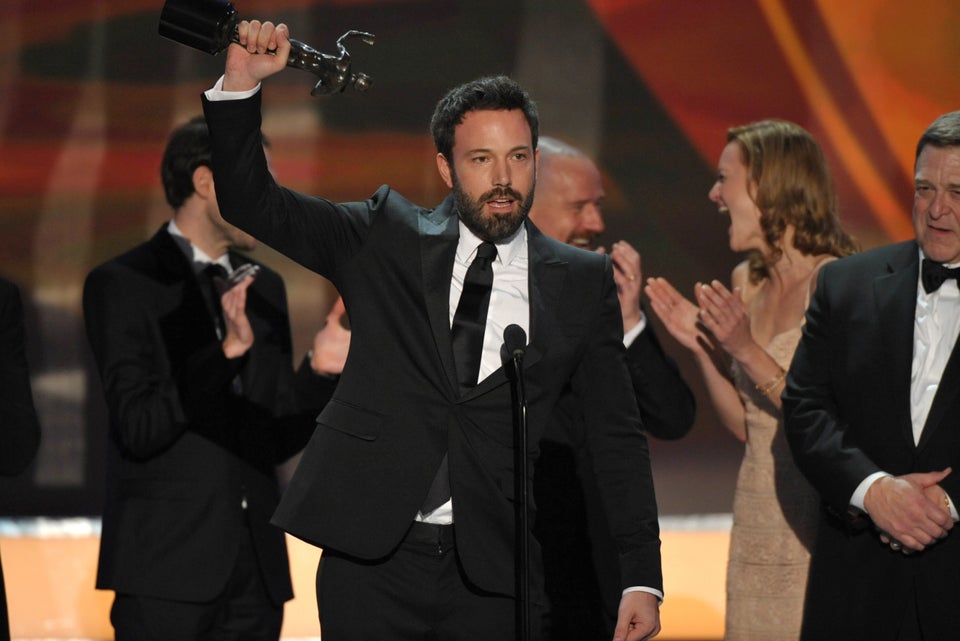 SAG Awards 2013
Popular in the Community