Ever wonder what's behind that famous "aloha spirit?" Why are people in Hawaii so darn healthy and happy all the time?
The local culture is a big part of it, of course, as is the natural beauty of the islands. But science has something to say about it, too. According to three different 2012 experiments, "jaw-dropping moments" have the power to slow down time and make people more patient, less materialistic and more willing to volunteer to help others.
"Experiences of awe," the Association for Psychological Science says, "help to bring us into the present moment which, in turn, adjusts our perception of time, influences our decisions, and makes life feel more satisfying than it would otherwise.
With its drastic scenery -- lush mountains looming over vast oceans, anyone? -- Hawaii is ground zero for experiences of awe. As the 7 below spots illustrate, there is no place better for putting our worries into perspective and our souls in the right place.
It's known as the "Grand Canyon of the Pacific" for a reason. With deep valleys, sheer cliffs, waterfalls and incredible colors (during heavy rains, red water floods the valley), this gorgeous canyon on the west side of Kauai is so immense (14 miles long, 1 mile wide and more than 3,500 feet deep) and old (it was formed thousands of years ago by the winding Waimea river) that coming here is sure to be a soulful experience.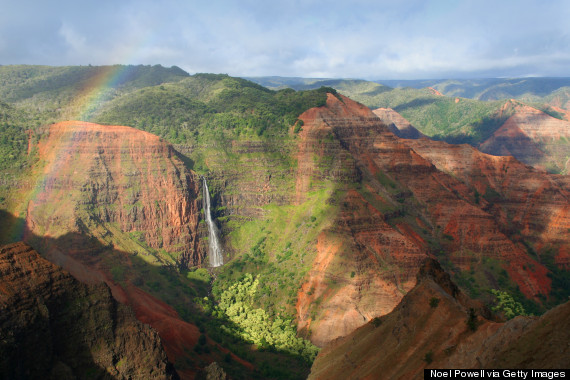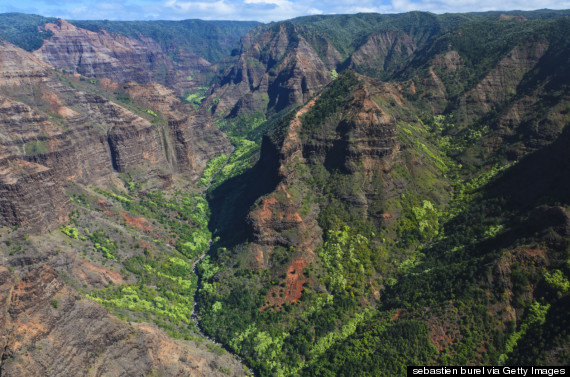 Free Diving At Makaha Beach, Oahu:
Pods of dolphins and bales of turtles swim in the waters off Electric and Makaha beaches on Oahu's west side. Tour companies bus and boat people out there, but you're free to dive in on your own, hold your breath and take in the vast, vibrant world around you.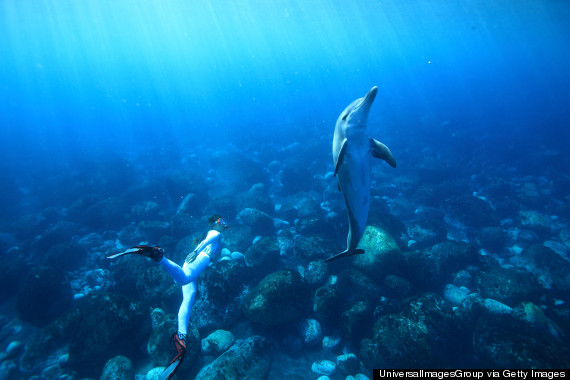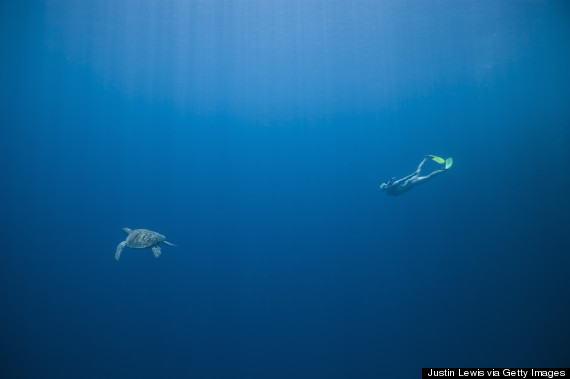 Waipio Valley, Big Island:
Known as the "valley of the kings", this fertile, quiet valley is home to lush wetlands, ancient taro patches and a gorgeous, expansive black-sand beach. With the protective cliffs on either side of this 6-mile deep haven, you'll feel as if time has stood still here.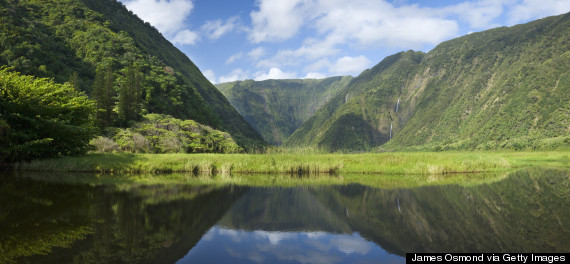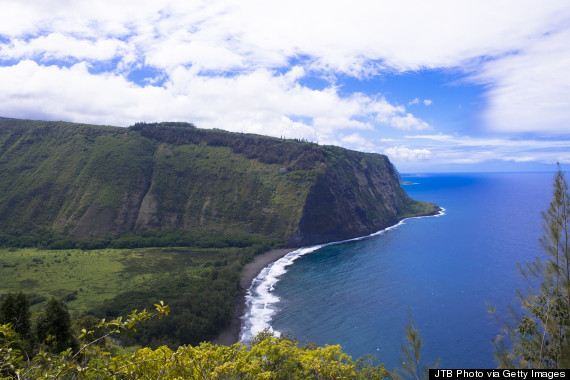 Na Pali Coast and Kalalau Beach, Kauai:
The 22-mile (round trip!) Kalalau Trail along Kauai's Na Pali State Wilderness Park is epic and challenging. But its views above 4,000-foot cliffs, or "pali," in the pristine Kauai weather make it one of the best hikes in Hawaii, if not the world. Take gear and make a week of it, and camp at the breathtaking Kalalau Beach, an oasis at the end that makes the struggle worth it. At the right time of year, when swells are low, kayaking to the beach is also an option.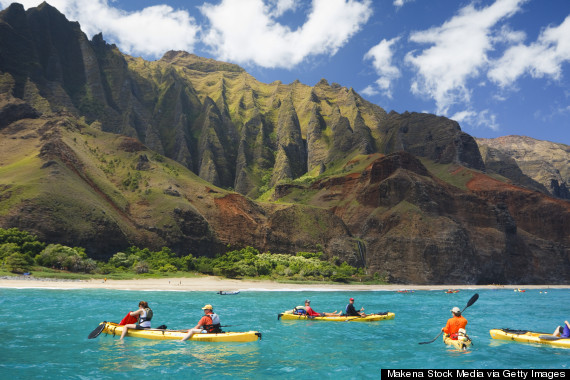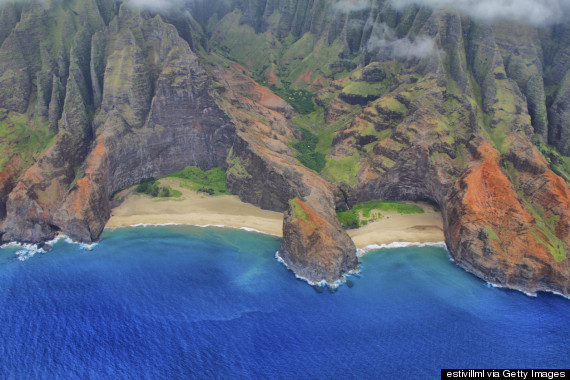 Stairway to Heaven, Oahu:
There's no better place to feel small than on top of the world. Start this (illegal) hike in the pre-dawn hours and you'll get an incredible panoramic view of windward Oahu right as the sun comes up. Reaching the top of the 3,922 steps and the stunning Puu Keahiakahoe summit is a great way to start the day.
If you've ever really wanted to get away from it all -- as in, leave the planet -- then the Martian landscape found on Haleakala is for you, intrepid explorer. Scientists say the soil here is similar to what's found on Mars and the celestial view is truly out of this world. Visit for sunrise or sunset as the colors of the mountains and the clouds at those times are breathtaking. Camping is available inside Haleakala National Park, and we suggest bringing coffee and a jacket -- temperatures around sunrise or sunset are regularly below freezing.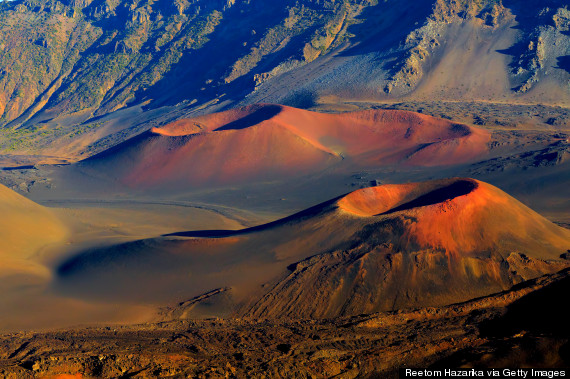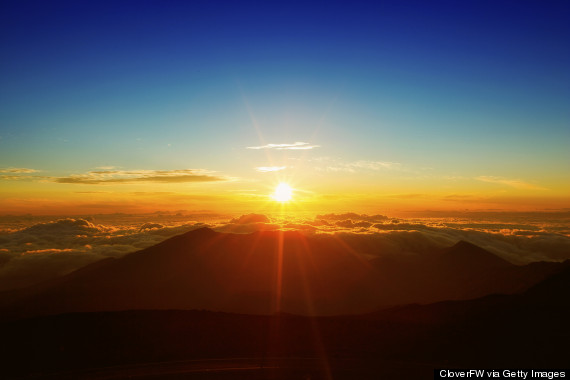 Hawaii Volcanoes National Park, Hawaii Island:
In Hawaii, the Big Island's Kilauea Volcano has been constantly erupting since 1983, sometimes pouring fresh liquid earth into the ocean. To see hot lava glowing from its source is an experience like none other, and reminds you that Earth's geographic cycle is completely out of our control. The Hawaii Volcanoes National Park website says it the best: "As much as we have altered the face of the Earth to suit our needs, we can only stand in awe before the power of an eruption."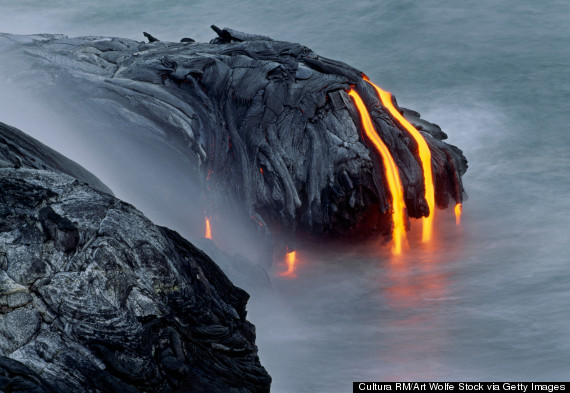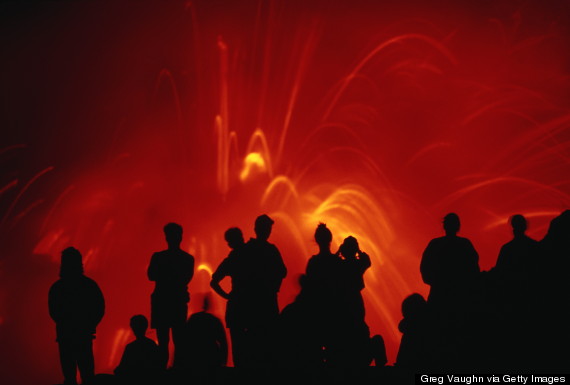 Related
Before You Go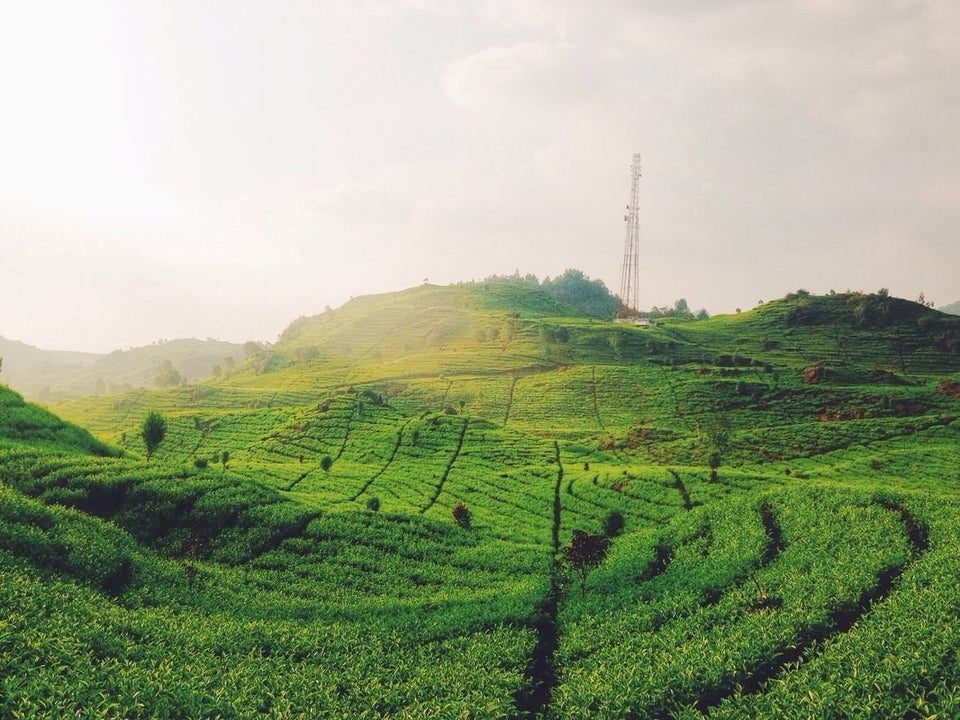 The Calmness Within