A group of young skaters are showing the world what girl power is all about.
In December, Broadly published a series of photos depicting the girls of She Shreds, an Australian skateboarding organization based in Tasmania. Local photographer Nick Green captured a group of She Shreds members at a practice session in the capital city of Hobart.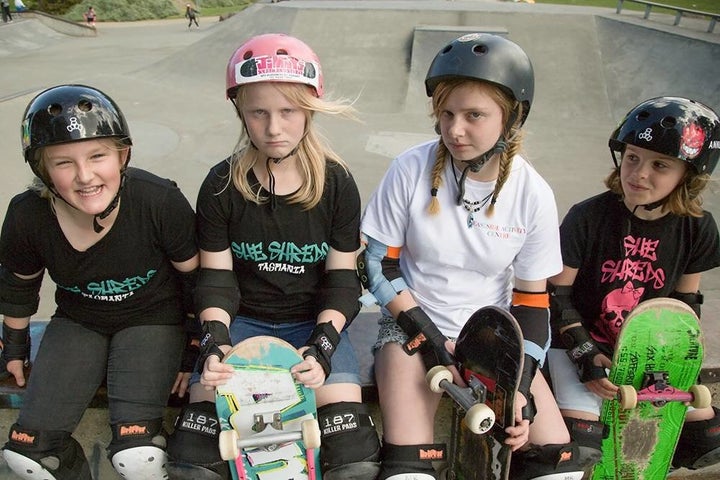 She Shreds president and founder, Jared Andrew, told The Huffington Post that the organization has progressed considerably since it launched as a social media group in 2014. "The crew is growing and the girls are shredding hard," he said.
Andrew created She Shreds to help his young daughters find other girls who love to skate in their community. The organization's mission expanded as they worked on ways to get more girls involved in skateboarding, and She Shreds now offers skateboarding sessions, lessons, competitions and non-competitive skate park events for girls.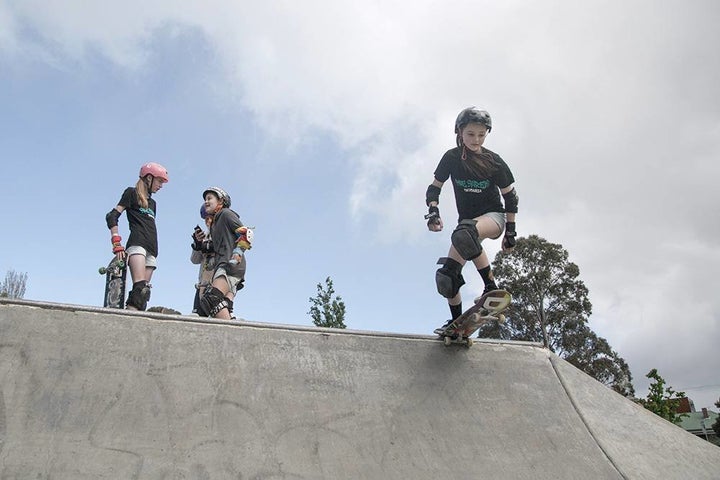 "Having a community is important for progressing and promoting girls skateboarding," Andrew explained. "It's a male-dominated sport, so learning and practicing as a crew makes it far less intimidating."
The dad added, "We have girls as young as 4 starting out and they need the time, space and encouragement to build their skills. So having a group around them that respects and supports their learning process, is a powerful way to assist girls to pursue their goals."
Andrew noted that learning to skate is challenging, so the safe and encouraging environment that She Shreds group offers is instrumental in helping girls develop new skills and conquer their fears.
"You can see how much this increases their confidence, courage and strength," he said. "It's fun, social and supportive. They are making friends for life here."
Andrew told HuffPost he hopes that people who see the photos realize that "given the opportunity, girls can shred it with the best."
Keep scrolling and visit Broadly for more photos of the kick-ass girls of She Shreds.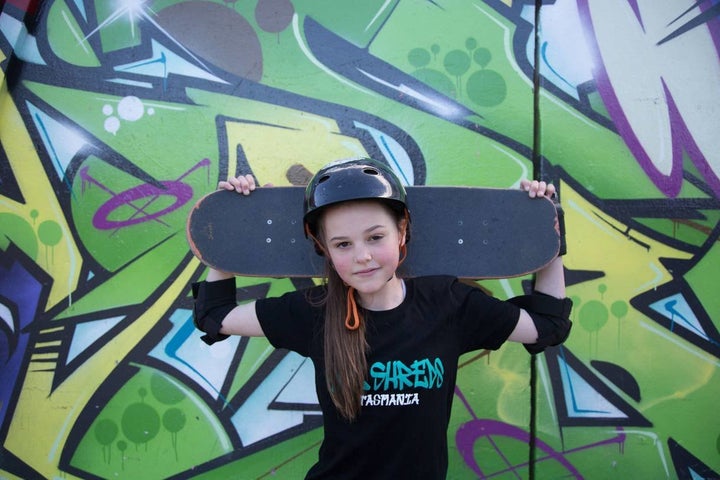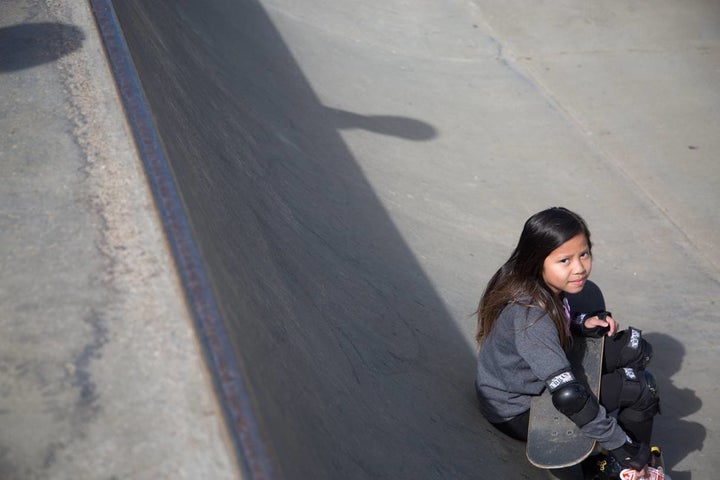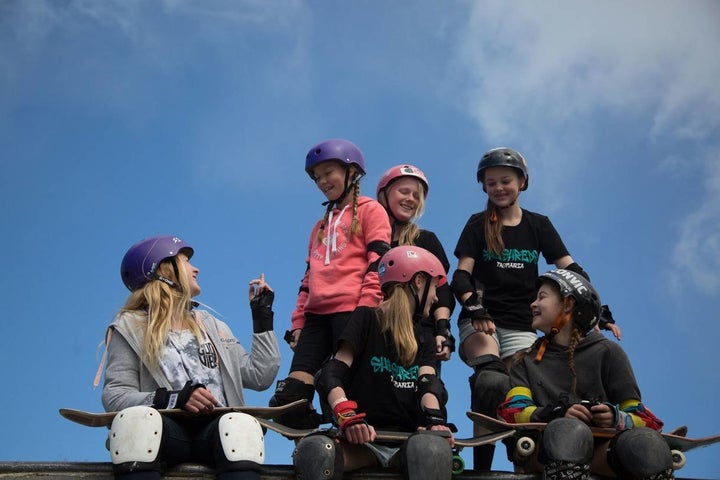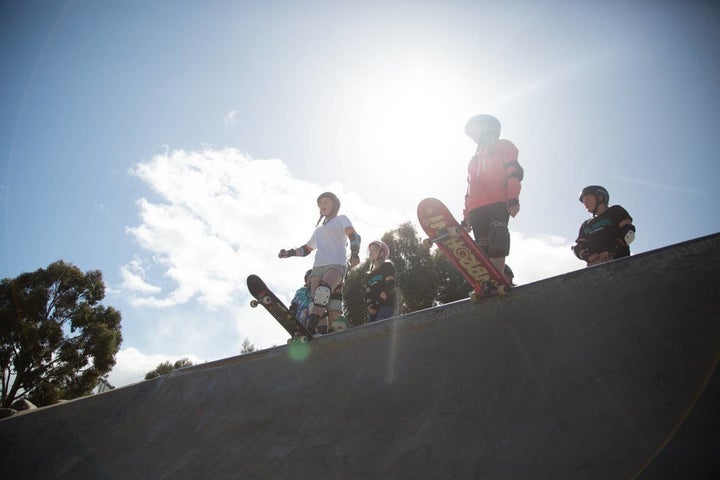 The HuffPost Parents newsletter offers a daily dose of personal stories, helpful advice and comedic takes on what it's like to raise kids today. Sign up here.