After getting your engagement photos back from your photographer, you probably shared the best shots on Facebook and emailed them to your entire family. But what about those other shots that didn't quite make the cut?
North Carolina couple Ali Brown and Derek Pinkerton compiled all of their engagement photo "outtakes" into a hilarious slideshow and posted them to Imgur and Reddit on Sunday. Brown told HuffPost Weddings in an email that her future sister-in-law Elisa Pinkerton took the photos earlier this month, and that although most turned out beautifully, some poses quickly went from "adorable" to "hilariously awkward."
"While Derek and I love the more traditional (a.k.a. attractive) photos we used on the website and will use on the save-the-dates, I think we'll always enjoy looking at our ridiculous outtake photos and remembering how much fun we had that day," Brown said. "The photos are also a great reminder that some of the imperfect moments of the planning and the actual wedding may end up being some of our favorite memories."
Check out the photos below:
Click through the slideshow below to see more hilariously awkward engagement photos.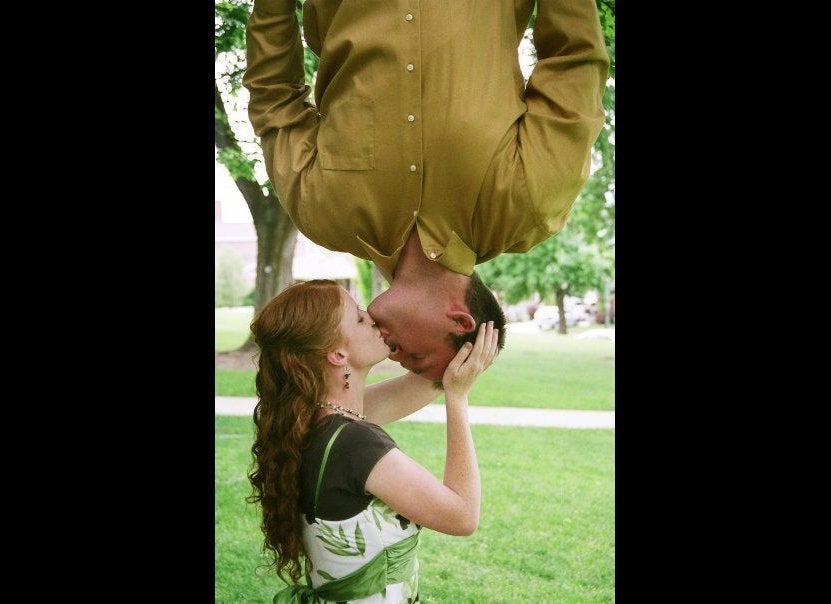 Awkward Engagement Photos
Related