"So... do you have a boyfriend?"
When you're feasting at home during the holidays, cringe-inducing questions from your relatives are not only annoying, they can sometimes be downright invasive.
Lucky for you, Arianna Simon, a 17-year-old from Rockland, N.Y., created a brilliant solution for navigating these family events, while completely maintaining your sanity.
"I was talking to my mom about how much I hate answering the same five questions over and over during the holidays, so she hinted that I just make a handout for my family," the teen explained in an email to The Huffington Post. "She was beyond shocked when I actually followed through with her idea."
Lo and behold, this pamphlet was born before Thanksgiving dinner: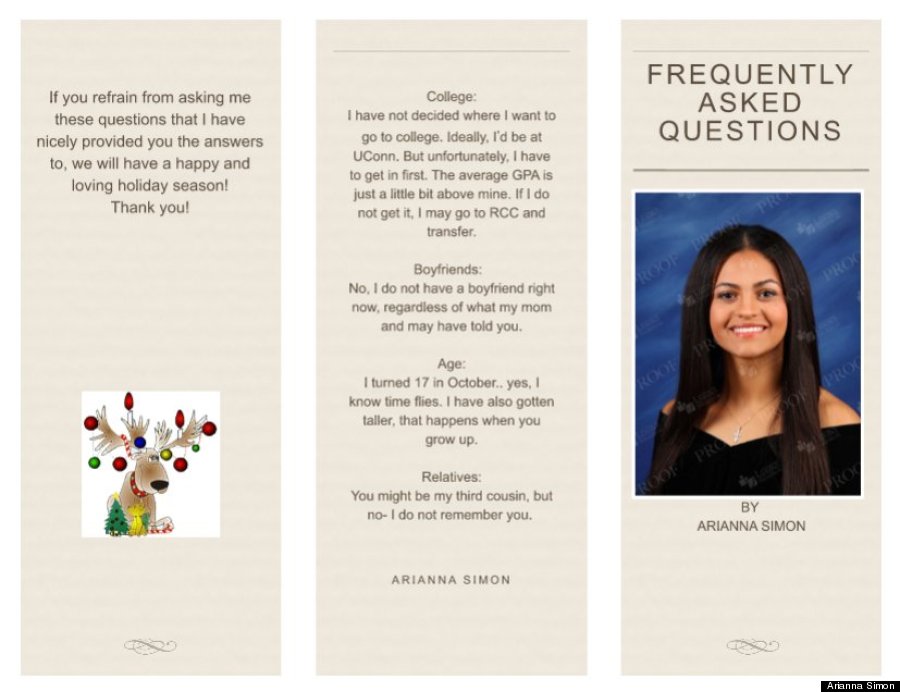 "When I handed them out on Thanksgiving, it was more of a gag joke than anything else. Everyone thought the idea was great and took it well," said Arianna. "I was surprised though, because I didn't have anything to talk about with some family members! Overall, I think the pamphlet was a hit and I loved not talking about the same things."
So this holiday season, take a pointer from this teen by making your own handout and distributing as you see fit. And on behalf of holiday dinner-eaters everywhere, we salute you, Arianna.
Related
Before You Go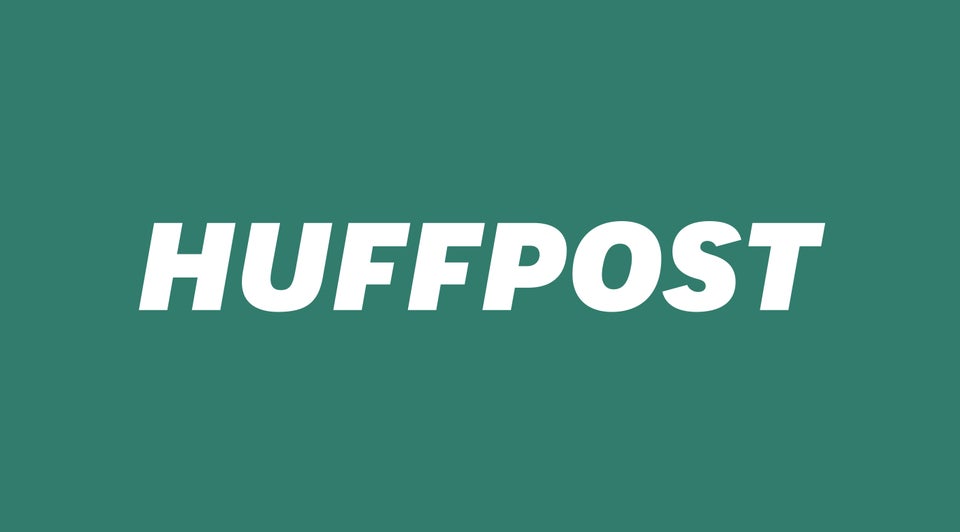 8 Funny Teen Celeb Pranks
Popular in the Community