Although most of America may not be familiar with the name Awol Erizku, they likely know his work. Specifically, they know the photograph of Beyoncé Erizku took in February 2017, which she then posted on Instagram to announce her pregnancy. The dreamy image of Bey covered in a gauzy mint veil, bulging belly exposed, turned iconic in a matter of minutes, quickly becoming the most liked Instagram photo of all time. 
In his post-(Beyoncé's)-baby glow, Erizku is turning his attention to a less glamorous but just as talked-about topic: the current state of American politics. The Los Angeles-based artist's upcoming show ― titled "Make America Great Again" ― combines political symbology, urban iconography and ready-made objects with deep personal significance to conjure a potent appraisal of our uncertain times. 
The presence looming over the politically-charged show is, of course, President Donald Trump, whose "Make America Great Again" baseball cap Erizku updates by adding the Black Panther Party logo atop it. Erizku has never shied away from being direct, even obvious, in his imagery, showing how art does not have to be esoteric to be effective.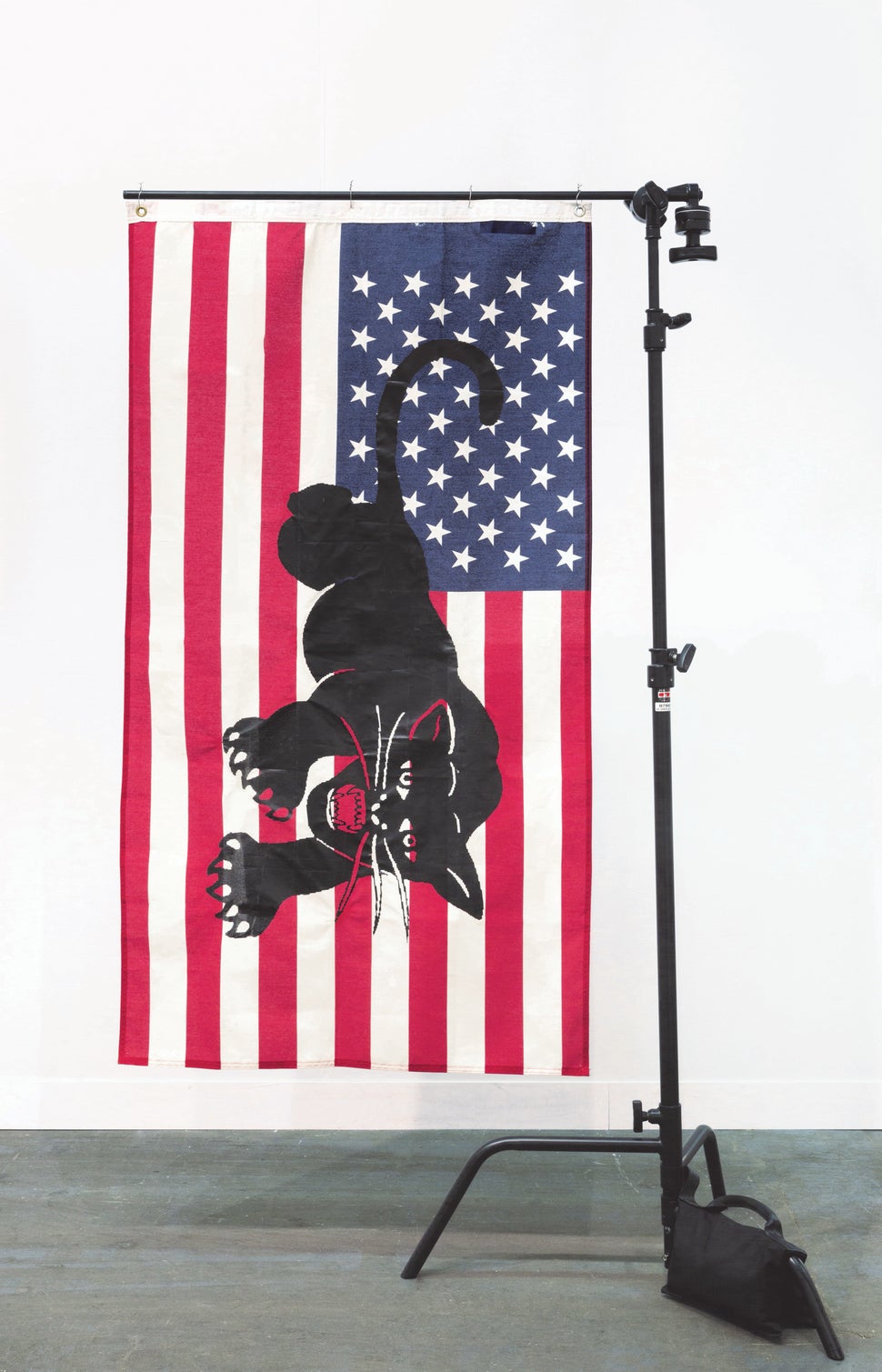 In another piece titled "How That Make You Feel?" the same panther image is printed on an American flag turned sideways. The image recalls Dred Scott's "What is the Proper Way to Display a US Flag?" ― hinting at the extreme reaction it's bound to elicit. 
"I'm putting it out there because I'm black and I'm Muslim and this is everything Trump has tried to stand against," Erizku, who was born in Ethiopia and raised in the Bronx, told The New York Times. "I don't think this show is anti-American, but it is definitely anti-Trump. All the people he's hating on do make America great."
Other works fold Erizku's personal experience as a black man in America into an abstract, artistic language. For example, the piece "Wave Brake" features a slab of corrugated metal painted blue, the number "12" spray-painted over and over around it ― a slang term for the police.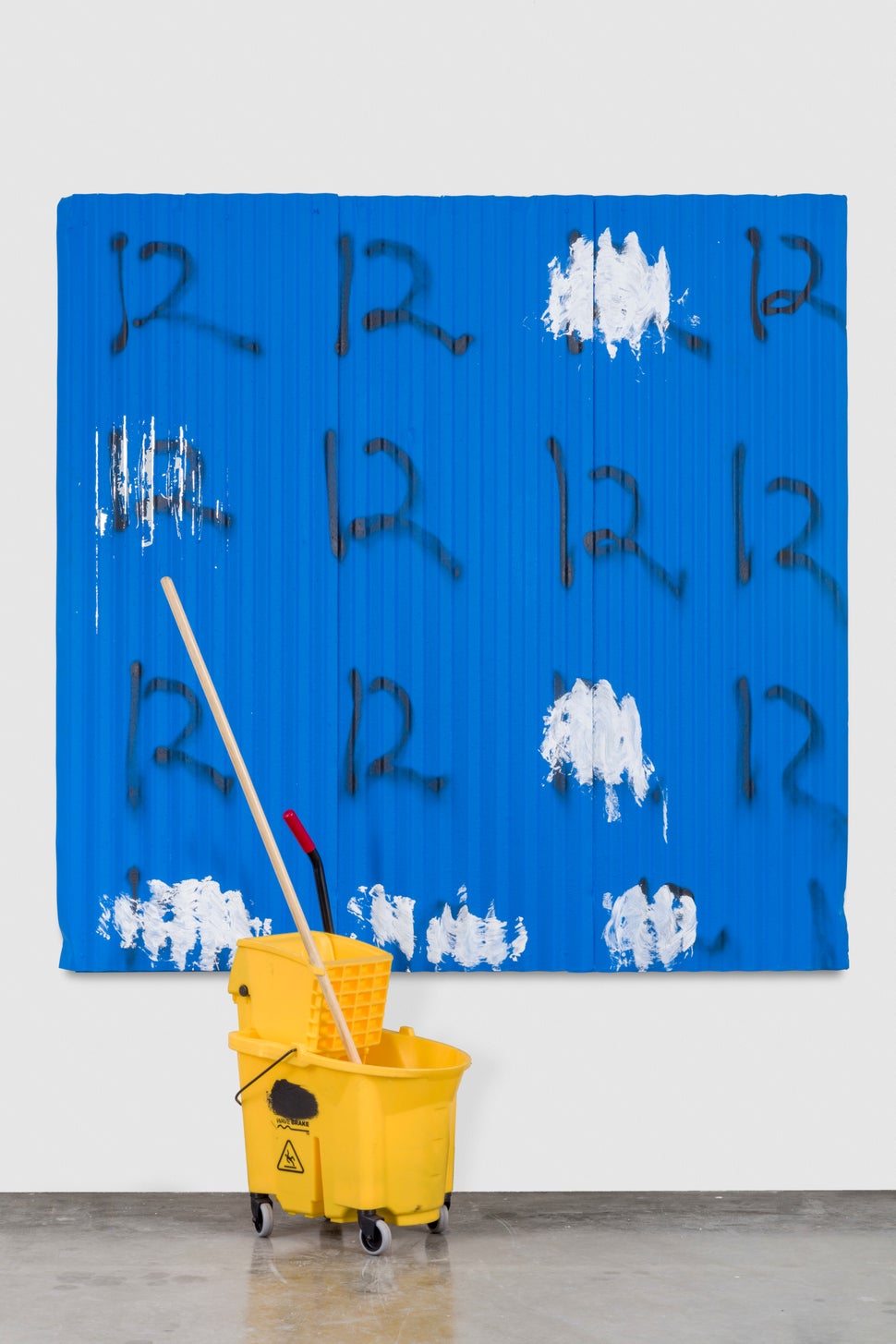 "It's a little Cy Twombly-ish, but if you go to any kid on the street they will know what it means," he told The New York Times. Next to it rests a yellow, plastic bucket and mop, alluding to the artist's father, who worked as a janitor.
Erizku, born in 1988, has been gaining momentum in the art world since before his brush with Beyoncé. His early works, made while a photography student at Yale, featured black subjects assuming the poses of art history's iconic muses ― his sister, for example, was appointed a 21st-century "Girl with a Pearl Earring," with golden heart hoops instead of the traditional pearl studs. The series highlighted the lack of black bodies represented in the art historical canon, yielding enchanting portraits with one foot in the past, the other in the present.
While his current work veers away from photography into the realms of painting and sculpture, Erizku remains focused on issues that confront black youth in America, ensuring they are not overlooked by an art scene that is often insular, elitist and out of touch. We're sure Beyoncé would be proud.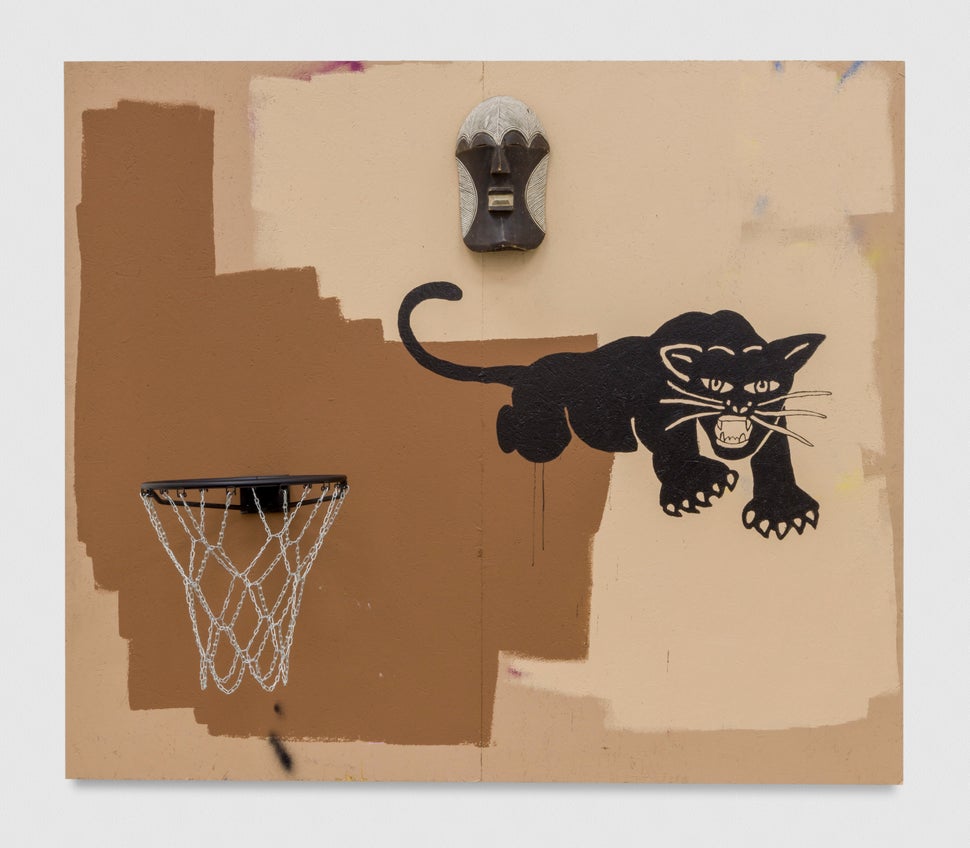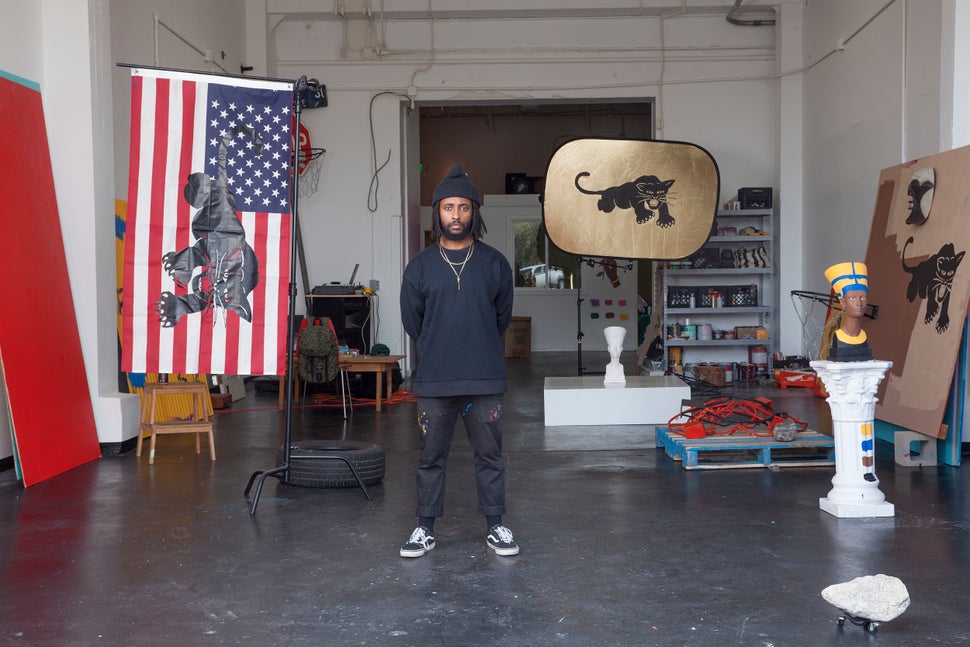 REAL LIFE. REAL NEWS. REAL VOICES.
Help us tell more of the stories that matter from voices that too often remain unheard.