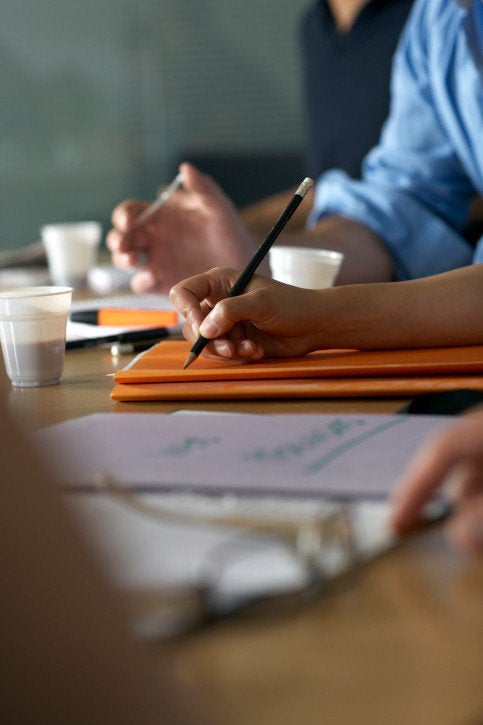 The Association of Writers & Writing Programs (AWP) Annual Conference in any year is an unwieldy, slippery beast that grows tentacles and Gorgon heads before ones eyes. You arrive intending to do X, Y and Z and you end up discovering an alphabet in Chinese characters. You dress up to attend the kickiest party of the conference, the VIDA fundraiser, you end up foraging for bar-stools in a pub where talk turns to book deals won and lost, houses burning down and the complications of unexpected surgeries. You say you're done, you're off to bed at ten and somehow you don't make it there until 3:30 a.m. by which point you shower for the next day since you have a meeting at 7:45 a.m. with a lady you don't want to piss off. And yet, somehow, you do see everybody you intended to except for one or two or three. Best of all, with each succeeding year, you learn how to navigate the conference. You don't dart from panel to panel like a deranged bat trapped at a raquetball tournament, you set time aside to talk to human beings (not their iterations as editors and publishers and sellers of broadsides), and, when in doubt, err on the side of watching out for your friends. So, fresh from AWP, here are a few lessons learned and cool words from people who know these things:
On Writing Evil (from The Center for Fiction reading)
1. To issue evil to others while denying it in ourselves is to imagine that evil is "solvable." (Paul Harding)
2. If you delineate notions of good and evil you do the work of the devil, so to speak. (Marilynne Robinson)
3. You do not write about evil so much as you write about the management of evil. (Ha Jin)
On Writing (from the Asian American Writers' Workshop panel)
1. Being the owner of a cat with no tail named Ziggy is the hall mark of a fabulous writer. If you do not own this cat, you may try some other routes to greatness. Break down the sentences of a paragraph into an excel spread-sheet, work on each one to make it perfect, then bring them back into a word document and read it for flow. Repeat. Never let a horrific sentence exist in the world, even if it only exists on your own computer. Most of all, do not "try to write a novel," but rather, practice being a writer who happens to be working on a novel. (Nami Mun)
2. Try to write the anti-novel with no setting, no race, no plot, no story. Realize that this is not going to work. Distract yourself with celebrity blogs and 'The Singing Detective,' and, of course, The Battle for Wesnoth. If the distraction is pleasurable, abandon it. The internet is the new alcoholism. Go back to figuring out how to move a character from one room to another. Understand that this movement is unimportant. Don't let the way we use words to protect ourselves get in the way of vulnerability and urgency. (Ken Chen)
3. If you have just completed an MFA, you need to un-insert the rod in your rear (okay, fine! he didn't use those very words!), by rediscovering ordinary life. If you don't remember how to do this, watch baseball. Write a complete story while watching baseball. This is the first story you will write that has a sense of humor in it. Remember that you can't have an aggressive relationship with your novel. It is a psychological and spiritual process. Having a desk arranged in geometric precision, however, will surely help. (Don Lee)
On Non-Fiction
1. In writing an essay, one is continuously in a process of discovery, finding the connections and pursuing the leads. The writer's particular eye, her uniqueness, these things create the form that is chosen when fashioning the non-fiction material that has been collected. It is that particularity that makes the project creative. (Sven Birkerts)
2. If a project takes a great deal of time, the person you are shifts and, therefore, the creative vision that you bring to the material will also shift. (Eula Biss)
3. Read these authors: Sarah Manguso, (The Two Kinds of Decay), D. H. Lawrence (Studies in Classic American Literature), Ann Carson (Glass, Irony and God), Eula Biss (Notes From No Man's Land: American Essays), Kevin Young (The Grey Album: On the Blackness of Blackness), and, when it is published, Leslie Jamison (The Empathy Exams:Essays in Pain) These recommendations came from Robert Polito.
4. Arrow is a great word. Slant is better. (Fiona McCrae)
5. If you do not know why someone is "the way they are," dig deeper. Erase yourself in order to learn about what you are writing. If you immerse yourself in the lives of people who become your friends, show them your work before it goes to print. Sharing this work does not mean handing over editorial decision, it is simply a matter of respect. (Robin Hemley, Melissa Pritchard, Joe Mackall, Christopher Merrill)
If you have the priviledge of writing, grip it like a baseball bat and swing it at social injustice as hard as you can. (Stephanie Elizondo Griest)
On Life
The answer is yes! Nikki Giovanni, in conversation with Thomas Sayers Ellis, reflecting on the path and detours of her life. Whenever someone asks you to do something, just say yes.
On AWP
The organizers move ever closer to Philadelphia. The Pennyslvania Convention Center has over 1 million sq. feet of space, 528,000 contiguous exhibit hall space plus 7 other exhibit halls, 2 ballrooms, 79 meeting rooms, 34,960 sq. foot grand hall, 23,400 sq. foot atrium overlooking the Avenue of the Arts, 3,963 hotel rooms within a four minute walk from the center, 6,402 hotel rooms within a ten minute walk, 8,924 within a 15 minute walk, steps from America's most historic square mile, 2nd largest city on the East Coast, 22 theaters, music, sports and recreation venues, 605 restaurants and nightlife locations, an airport linked directly to the city by rail, fabulous public transit and in a location not generally affected by extreme weather events. Best of all? It is friendly, inexpensive, accessible and artist-friendly with several possible partners including the creative writing programs at Rosemont College (already a benefactor), Temple University, Bryn Mawr College and the University of Pennsylvania. Bring it!
In an earlier version of this post Robin Hemley was incorrectly referred to as Robert.
Popular in the Community