OMG, watch Donald! This is just adorable!
We gave him a country ― well, not all of us. In fact, the majority of us didn't think he could handle the responsibility, but now he's got a whole country. And he doesn't even seem interested in that big old country, does he?
No, you don't, do you wittle Donnie? You'd rather play with your golf clubs with their wittle grips and eat chicken McNuggets all day, huh? Yeah, you would!
Awww, look at him! He's playing with the box instead! Isn't that just the cutest thing you've ever seen??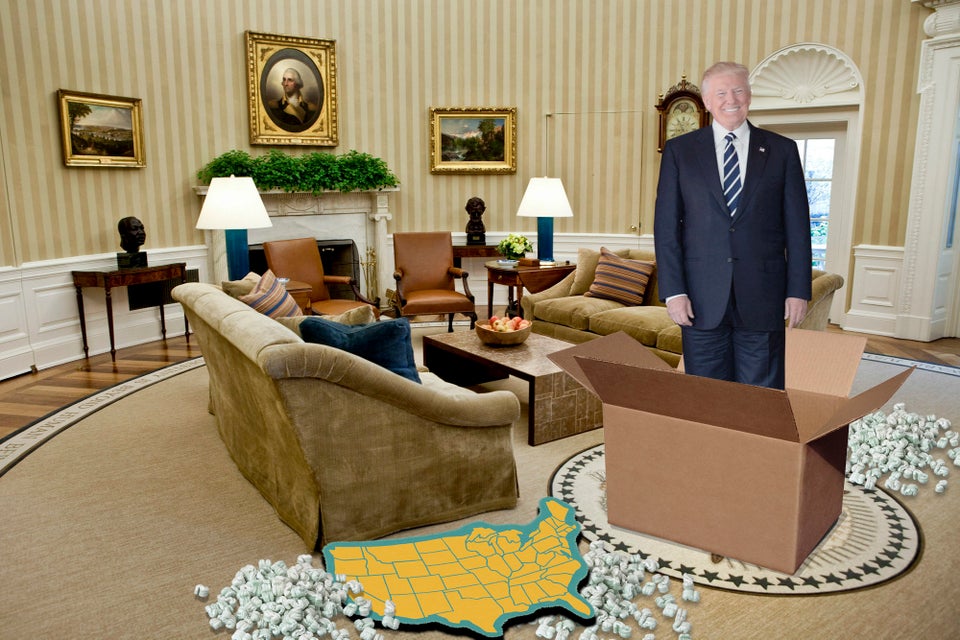 Illustration: Andy McDonald / HuffPost Photo: Getty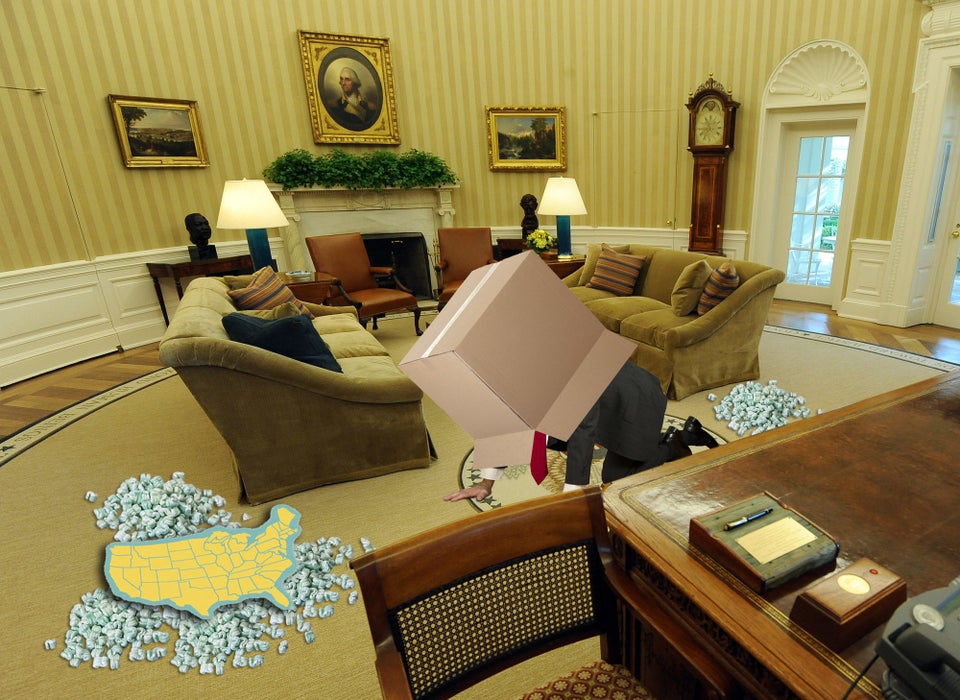 Illustration: Andy McDonald / HuffPost Photo: GettyIllustration: Andy McDonald / HuffPost Photo: Getty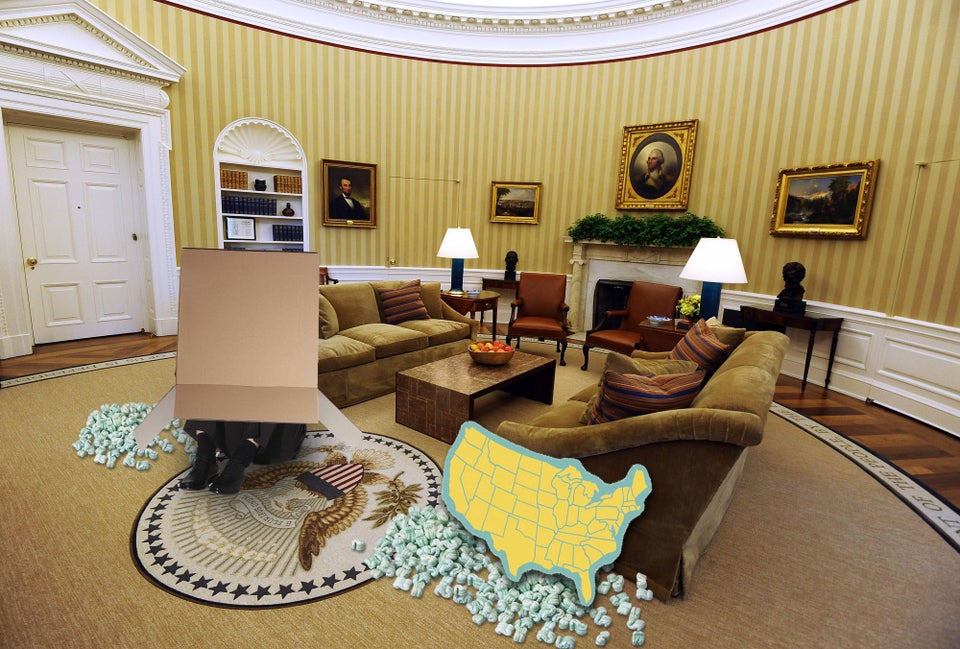 Illustration: Andy McDonald / HuffPost Photo: Getty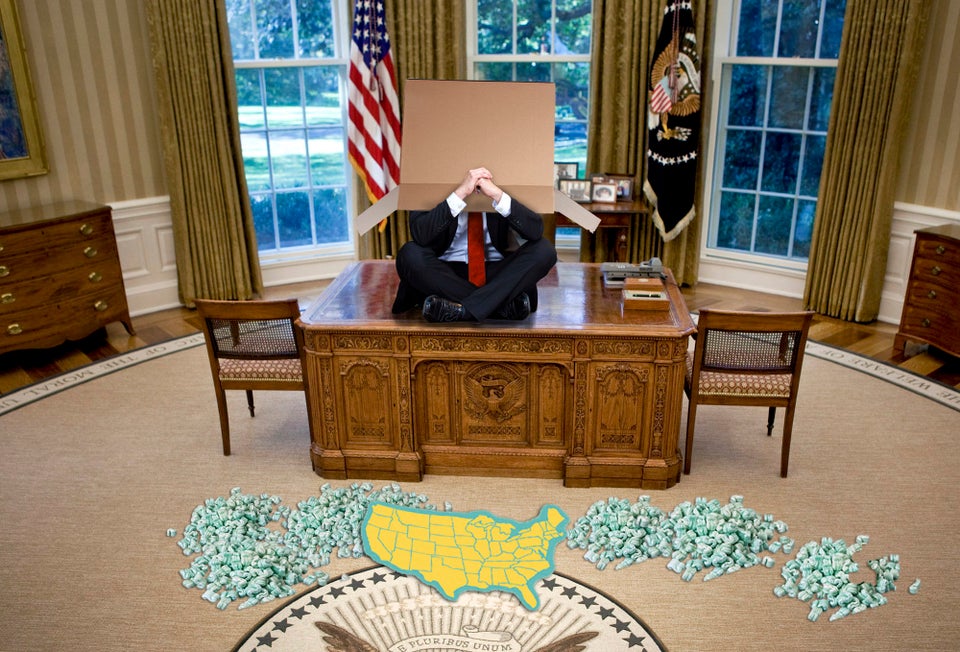 Illustration: Andy McDonald / HuffPost Photo: Getty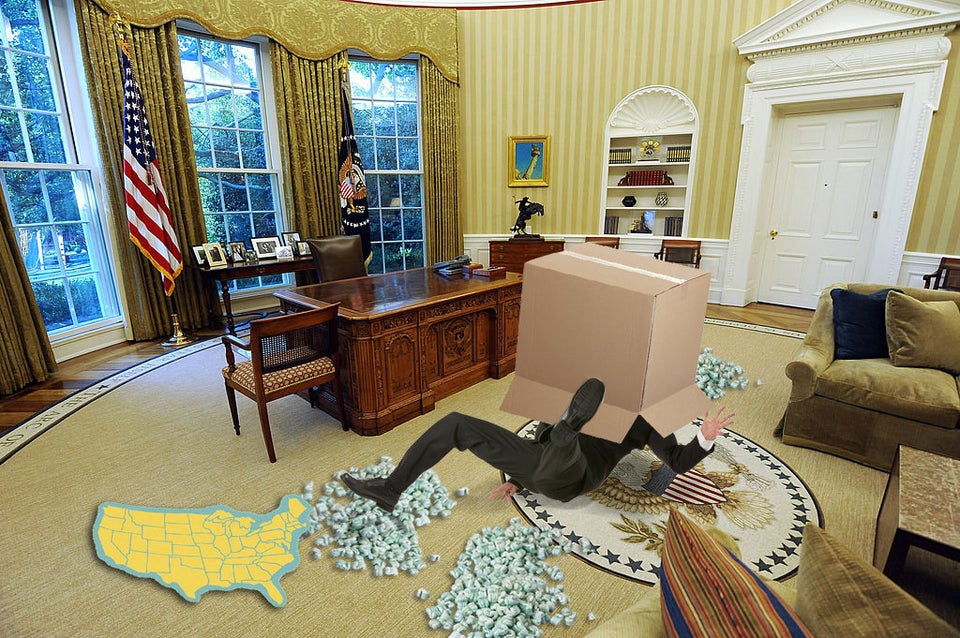 Illustration: Andy McDonald / HuffPost Photo: Getty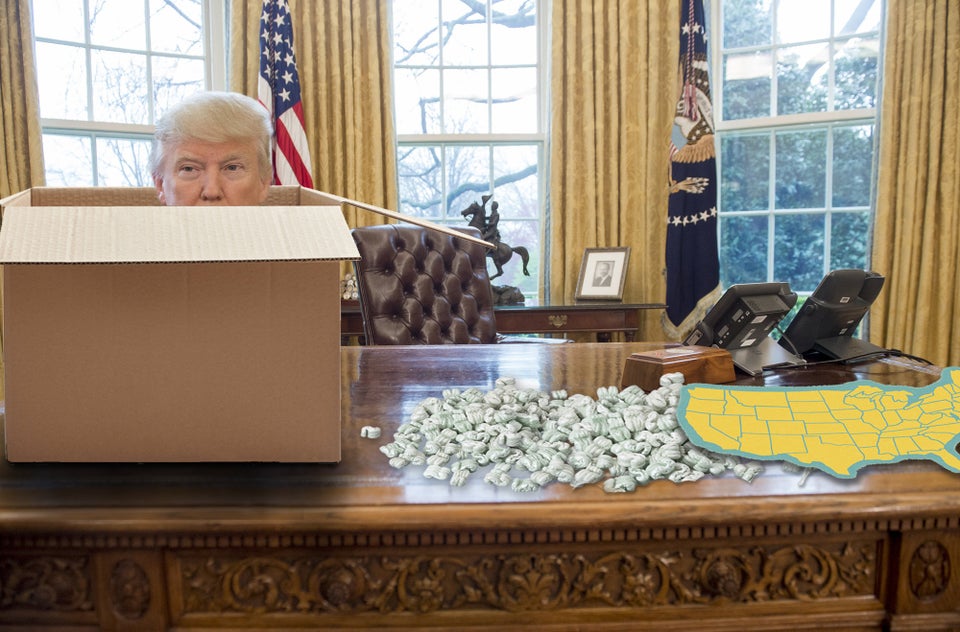 Illustration: Andy McDonald / HuffPost Photo: Getty