The spot for Axe men's hair product features two main characters: a full (male) head of hair on tiny legs and the aforementioned headless breasts, also with its own pair of legs. The two eyeless creatures "stare" longingly at each other across the office, share an elevator ride, almost sit next to each other at lunch and finally morph into full-fledged human beings at the bus stop after work.
The ad's tagline? "Hair. It's what girls see first." The implication seems to be that a woman's breasts are what boys and men see first, all they see, in fact -- remember, the breasts are headless -- at least for the first five times they meet her and/or until they fall in love with her.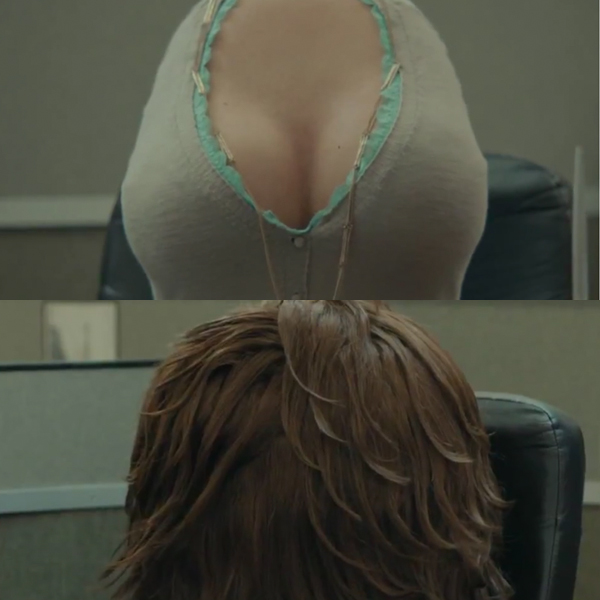 Unilever, the company that makes Axe, has a history of advertising the product line with commercials that depict women in a questionable manner. One past ad showed a man showering after what appeared to be a one night stand with a woman and instructed men to use the product to "scrub away the skank." In October 2011 another Axe ad showed female angels giving up divinity for a man who smelled good. (Said ad was banned in South Africa.) Jezebel even dubbed the company "the cheap toiletry equivalent of the He-Man Woman Haters Club."
But not everyone disagrees with Axe's brand positioning or even the headless breasts. In an Ad Rants defense of the most recent spot, Steve Hall writes:
All the brand has done, and always has done, is celebrate the carnal desire that is ever present between man and woman. It's an innately human desire. It's a fact of life.
Watch the Axe ad and tell us what you think of the commercial in the comments.
Related
Popular in the Community