South Africa has banned an angel-themed Axe deodorant ads, saying they're offensive to Christians.
The commercial for the deodorant, which is known as Lynx in South Africa, depicts angels -- who are young and sexy, obvi -- falling from heaven to a town in Italy because they are attracted to a man's deodorant.
In the ad's final scene, the angels with smokin' bodies smash their halos, willing to abdicate their heavenly thrones to get closer to the dude who's wearing Axe. "Excite, the new fragrance from Axe. Even angels will fall," intones the voiceover.
But at least one Christian viewer refused to come under the spell of Axe's preternatural allure, reports the Daily Mail:
The male complainant told regulators he was angered by the suggestion that God's messengers could literally fall for a man on the basis of his shop-bought fragrance.
South Africa's Advertising Standards Authority eventually sided with the man, reports Telegraph:
ASA agreed, and ordered Unilver SA, which sells Axe deodorants, to withdraw the advertisement.

As such, the problem is not so much that angels are used in the commercial, but rather that the angels are seen to forfeit, or perhaps forego their heavenly status for mortal desires," it said in a statement.

"This is something that would likely offend Christians in the same manner as it offended the complainant."
It's kind of crazy that even one complaint can result in an ad getting, well, axed, no? Check out some of our other favorite ads banned by Britain's ASA:
Watch the ad below and weigh in: do you think this Axe commercial should really be banned?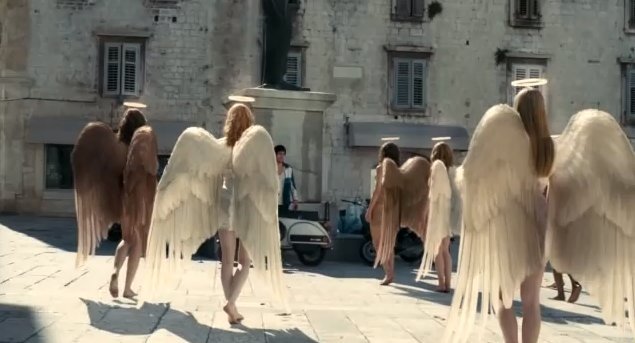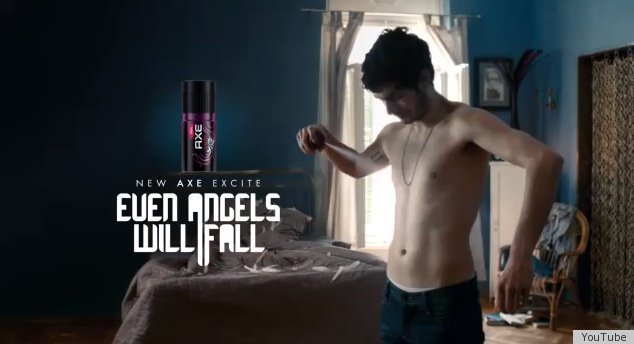 Related