She's no longer just a face in the crowd.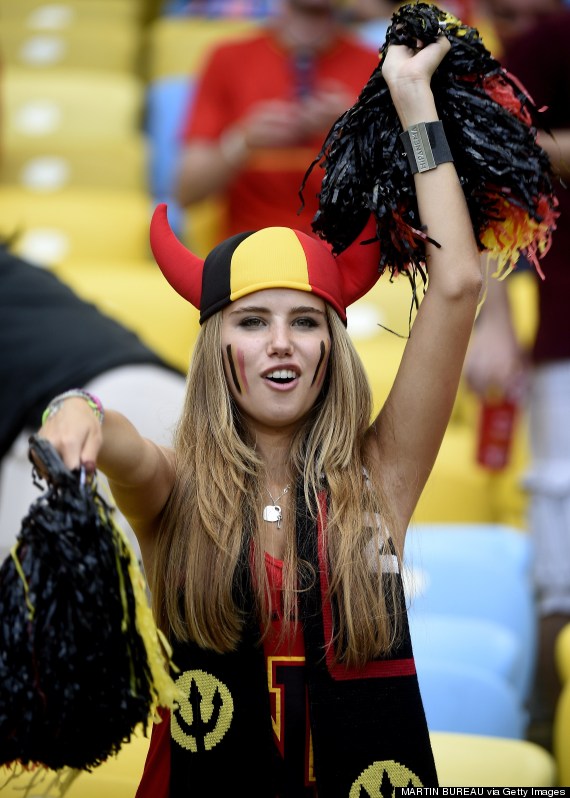 The images of Despiegelaere in her fan paraphernalia were taken during June group play. On Tuesday, the 17-year-old took to Facebook to announce that she has accepted a contract offer from L'Oreal. Her page (now private) had amassed hundreds of thousands of followers.
She can be seen in a L'Oreal YouTube ad (watch below) but that may be the last job she does for the company. According to the Independent, L'Oreal has cut ties after photos of her on a big-game hunting trip generated backlash on social media.
A L'Oreal spokesperson said that while the company was aware of the photo, the company wouldn't say whether it played a part in the company's decision, the Independent wrote. The company also re-emphasized that the video below was done on an "ad-hoc basis," thus completing her work.
This post was updated to include information reported by the Independent.
Related
Popular in the Community