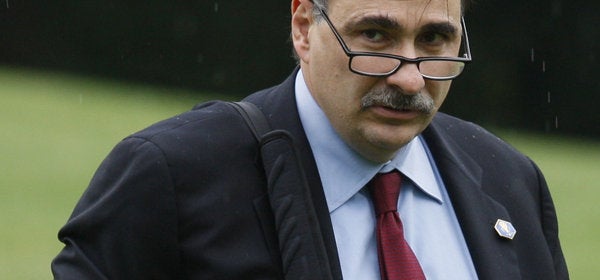 One of Barack Obama's chief advisers and one of the key Republicans in the Senate jousted on Sunday over what constitutes bipartisanship when it comes to health care legislation.
Appearing on ABC's "This Week," David Axelrod, the president's chief strategist, sought to allay criticism that the health care reform being pushed by the White House and Democrats on the Hill was being constructed without GOP support.
"The bill will be bipartisan by definition," said Axelrod. "The Senate health committee accepted 82 Republican amendments. Republican ideas will be included with this process, we hope it will come with Republican votes as well."
Host George Stephanopoulos followed the remark by noting: "That seems to be the new White House definition of bipartisanship." He appeared to be referencing the administration's approach to the stimulus package, which passed with no Republican support in the House but contained various GOP policy proposals.
"I don't think we should get consumed by process at a time when health care costs are -- you know they've doubled in this decade?" Axelrod responded. "Ultimately we'll bring the federal budget down. We have to act. We can't afford to get consumed in these types of Washington discussions."
That position was attacked in a latter segment on the same show when Senator Chuck Grassley (R-Iowa), the ranking member of the Senate Finance Committee, scoffed at Axelrod's definition of bipartisanship.
"He said they put in 83 amendments," responded the Iowa Republican, missing the number Axelrod used by one. "Let me assure you, those were not changes in policy. Those were strictly technical. And Republicans are not going to hoodwinked into calling that a bipartisan bill."
Popular in the Community