Inspired by his own experiences, a filmmaker has created an app to help people with disabilities.
Jason Da Silva was diagnosed with multiple sclerosis, a disease that affects the central nervous system, in 2006, and uses a motorized scooter to get around, according to Mashable. As a filmmaker based in New York City, he quickly discovered that it wasn't so easy for people with disabilities to maneuver around the city.
"It was very frustrating," Da Silva told Mashable back in 2013. "I was finding that the freedoms that I had -- just simple things like meeting up with friends and things, it was becoming more and more difficult."
With these challenges in mind, Da Silva created the AXS Map, a crowdsourced mobile app and website powered by Google Maps, that allows people with disabilities to find accessible spots. Users rate and review the wheelchair accessibility of restaurants, stores, hotels and other places.
The app launched in 2012, and Alice Cook, Da Silva's wife and executive director of his nonprofit, AXS Lab, told Fast Company that it will eventually have a social feature. Da Silva and his team also host "mapathons" during which people are invited to get together to rate and review locations.
The filmmaker told Time.com that the ratings and reviews aspect of his app is crucial. While the 1990 Americans With Disabilities Act required businesses to become more accessible for people with disabilities, he said that in reality, this isn't always the case. The reviews allow people to note specific details about the accessibility of a certain location, and then lets others know about those nuances.
Ultimately, Da Silva told Time, he hopes that his work can help more people understand the obstacles that those with disabilities face.
"People without disabilities don't realize all the challenges that we face, like, 'is a restroom accessible? Is there one small step outside a restaurant that would keep us from being able to get in?" Da Silva told the outlet. "Opening up the ratings to the community is an attempt to bridge the gap between people living with mobility issues and the larger communities that we live in."
To learn more about AXS Map, visit its website here, or check out Da Silva's nonprofit, AXS Lab here.
Related
Before You Go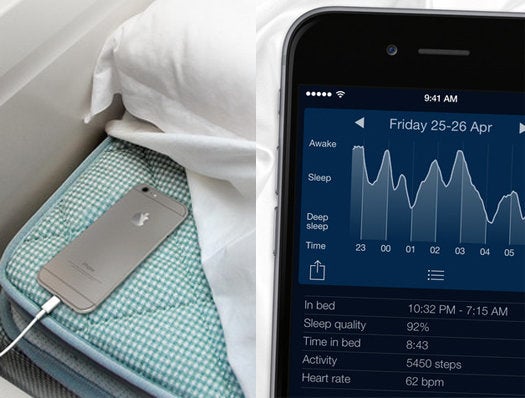 Best New Apps In The App Store