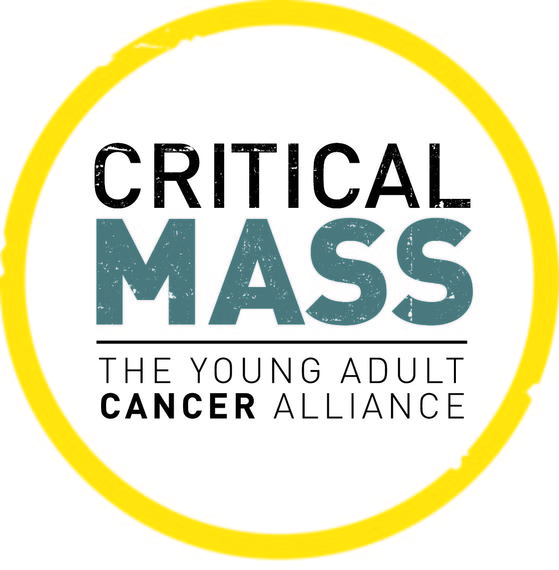 Cleveland! It's the home of the Rock and Roll Hall of Fame, and it DOES rock -- at least, to those of us interested in helping young adults with cancer. Cleveland is a hotbed of activity in the world of AYA (adolescent and young adult) oncology. It boasts a dynamic AYA non-profit community, medical institutions that are singularly willing to address the needs of AYAs on both the adult and pediatric sides, and is most notably the home of the largest single philanthropic gift in the field to date: a transformational $17 million gift, given in 2011 to UH Rainbow Babies & Children's Hospital by Chuck and Char Fowler to launch the Angie Fowler AYA Cancer Institute in honor of their daughter.
With all that going on, Cleveland is the perfect place to showcase progress in AYA oncology and to set a course for continuing to move the field forward. I'm headed there this week with nearly 200 oncologists, social workers, researchers, cancer survivors and patient advocates for the chance to work together at the Critical Mass Annual Conference: Connecting the Dots to truly change the way young adults are treated in our healthcare system and in our country.
This year's conference delves deep into three areas of significance to the AYA movement, instead of skimming the surface of general topics. The three focus areas are:
Health Care Reform -- Significant changes to health care are coming. We need to know how this policy affects cancer care for AYAs, and be armed with practical knowledge to help young adults patients benefit from the big changes in the works.
Models of Care and Partnerships: AYA Centers, Programs & Units -- This focus area is all about evolution -- a series of practical talks from the trenches about programs and services that have faced challenges, tested strategies and broken down silos to improve cancer care and outcomes for AYAs.
Moving Forward -- With the spin-off of Critical Mass from its incubation at the LIVESTRONG Foundation, this past year has been about taking stock of progress and laying out plans to continue the forward momentum in AYA oncology. We'll hear about milestone meetings in policy and research, as well as the future vision for Critical Mass and the diverse AYA community that has grown up around it.
The icing on the cake is having Diem Brown as our rock star keynote speaker. Diem is a two-time ovarian cancer survivor who made the courageous decision as a young woman to very publicly share her cancer experience. Through her People magazine blog and her starring roles in MTV reality shows, she has used every opportunity at her disposal to shine a spotlight on the challenges of young adults with cancer.
Diem is one of the roughly 70,000 Americans between ages 15 and 39 diagnosed with cancer every year who face profoundly different medical and personal challenges than pediatric and older adult patients. For example, Diem is currently documenting her struggles with fertility preservation on her blog -- a situation that many young adults can relate to: staring down their own mortality while still trying to plan for a life after cancer
Fertility preservation, isolation, financial distress, stalled careers, derailed relationships -- issues like these have a unique impact among young adult cancer survivors. And on the clinical front, survival rates for young adults have plateaued since 1975, possibly due to factors like the lowest participation rate in clinical trials, delayed diagnoses and lack of insurance. That's a whole host of problems, all due to the particular impact of a cancer diagnosis at this age and stage of life.
Critical Mass and its partners are united by a shared passion to improve the lives of young adults with cancer. We believe that we have the power to create a world where young adults with cancer have no barriers to survive and thrive. I'm excited to get to work. My sleeves are rolled up. We have a big agenda and lots to do this week.
REAL LIFE. REAL NEWS. REAL VOICES.
Help us tell more of the stories that matter from voices that too often remain unheard.