The mother of a missing Maine toddler blasted the girl's father for cutting off communication after the 20-month-old's disappearance.
Trista Reynolds called out Justin DiPietro -- the last person to see Ayla Reynolds -- for refusing to speak with her since their baby vanished.
The girl has been missing for 13 days.
"He says he's not in hiding, but why won't he come out? Why won't he talk to me? Why is he staying away?" Trista Reynolds said during an interview with Matt Lauer on the "Today" show.
"What is he so afraid of to not come out or to talk to me?"
DiPietro called authorities in the city of Waterville on the morning of Dec. 17, claiming Ayla Reynolds had vanished from her bedroom overnight. Police believe she was abducted.
Before the child's disappearance, DiPietro took custody of Ayla Reynolds while Trista Reynolds entered rehab for substance abuse. But one day before Ayla Reynolds vanished, Trista Reynolds went to court in an attempt to regain custody of the toddler.
When asked whether she believes DiPietro was involved in the girl's disappearance, Trista Reynolds described herself as conflicted.
"Part of me feels yes and a part of me feels no," she said.
Trista Reynolds also questioned DiPietro's parenting prior to the disappearance of their daughter.
"He would never let me see her," she claimed. "I would call to talk to her and he would get mad about it. If I did see her and I would notice something on her, like a bruise or something, instead or reacting in a calm manner, he would lash out about it or kind of go into defense."
When Ayla Reynolds went missing, she was nursing a broken arm. Investigators described the injury as accidental, but in an interview with CNN, Trista Reynolds claims DiPietro waited nearly 24 hours before bringing the child to a hospital.
SEE PHOTOS FROM THE CASE: story continues below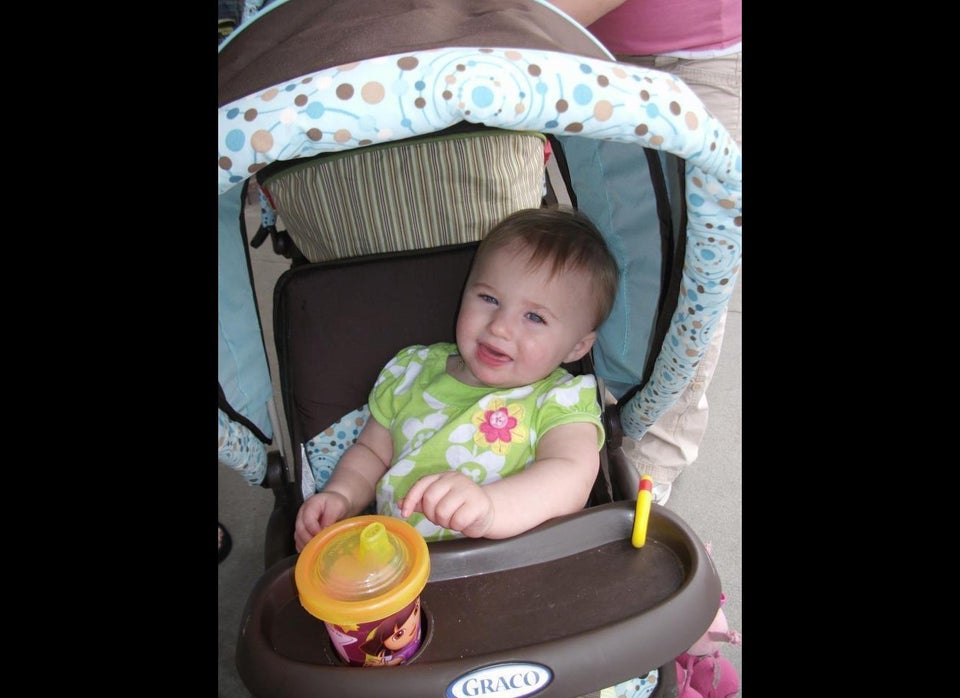 Trista Reynolds' TV appearance came just after DiPietro released his first public statement since the child's disappearance, which launched a massive multi-agency search, making national news and generating hundreds of tips.
"Until now, I have not participated in any interviews for I don't want to in any way hinder the investigation," he wrote in remarks provided to The Huffington Post by the Waterville Police Department.
"However, it is important that the public hear it from me personally that I have no idea what happened to Ayla and that I am not hiding," he wrote. "I have been in full cooperation with everyone in this effort, including not adding additional media hype."
DiPietro shot down Trista Reynolds' insinuations that he mistreated their daughter.
"I would never do anything to hurt my child," he said. "The questions of Ayla's arm or bruises or anything else being said are simply ludicrous."
He urged the public to "remain positive and hopeful."
"I have to believe that Ayla is with somebody and I just want that person to find the courage to do the right thing and find a way to return her safely," he said.
Investigators have said that both parents are cooperating with police and that DiPietro is not considered a suspect.
Ayla Reynolds is 2 feet, 9 inches tall, about 30 pounds, with short blonde hair and blue eyes, according to a Facebook page dedicated to the missing toddler. Residents and businesses in Waterville are offering a $30,000 reward to anyone who provides information that leads investigators to the child.