 A group of volunteers searching for missing 2-year-old Ayla Reynolds found the body of a man missing since 2004, according to Maine police.
According to Steve McCausland, a spokesman for the Maine Department of Public Safety, authorities believe the body to be that of Steven Brandon. The 53-year-old Waterville man was reported missing in 2004.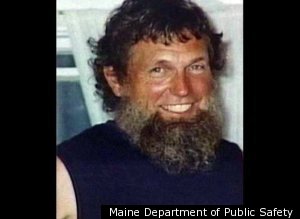 "We do not believe foul play was involved," McCausland said.
A positive identification of the remains is pending. Nothing of interest was found during the search in relation to the missing toddler.
"At this point in the investigation, we're at 988 leads that have come in from around the state. We've followed each of them up," McCausland said.
Ayla's father, Justin DiPietro, reported the child missing just before 9 a.m. on Dec. 17, 2011. DiPietro told authorities that he found an empty bed when he went to wake Ayla. Police say DiPietro, his girlfriend and his sister were all at the home on the night of the disappearance.
Authorities maintain that DiPietro has not been cooperative or forthcoming with information regarding his daughter's disappearance.
"The communication with Justin, his sister and his girlfriend have basically stopped," McCausland said.
He added, "It's been frustrating for police since December because we haven't been able to find Ayla, and as I've stated all along, I believe those three individuals inside that home that night know things that they haven't told us and that is frustrating."
Investigators said they will continue search efforts for Ayla.
AYLA REYNOLDS CASE PHOTOS: (Article Continues Below)
PHOTO GALLERY
Ayla Reynolds
LostNMissing Inc. and Ayla's maternal family will be sponsoring a birthday vigil for her on April 4, from 6:00 p.m. to 7:30 p.m. The event is open to the public and will be held at 22 Monument Square in Portland, Maine. Those planning to attend are asked to wear the theme colors purple, yellow and green. Those who are unable to attend are asked to change their social networking profile photo that day to one of Ayla to help raise awareness that she is missing.
Ayla is 2 feet 9 inches tall and weighs approximately 30 pounds. She has short blonde hair and blue eyes. At the time of her disappearance, Ayla's left arm was in a sling and soft splint. The child was last seen wearing a green pajama onesie with polka dots and the words "Daddy's Princess" written on them.
Any individual with information regarding Ayla's whereabouts is asked to call the Waterville Police Department at 207-680-4700 or the Maine State Police at 207-624-7076. A $30,000 reward is being offered.
Calling all HuffPost superfans!
Sign up for membership to become a founding member and help shape HuffPost's next chapter
BEFORE YOU GO