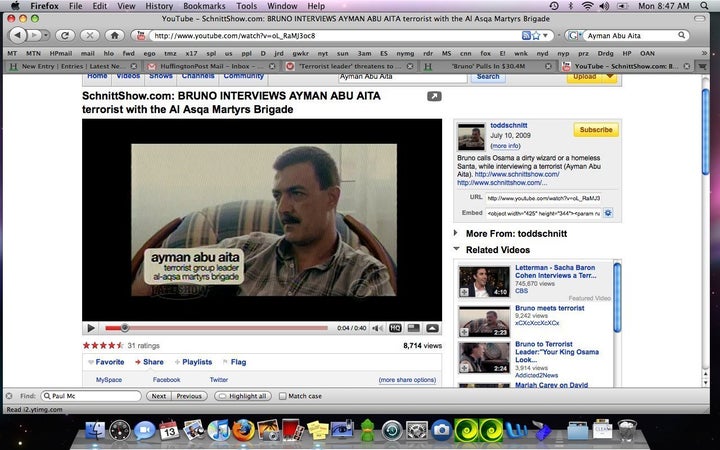 According to a report, a man interviewed by Sacha Baron Cohen's Bruno and labeled as a terrorist is furious at his depiction and is threatening legal action
Last week on Letterman, Sacha Baron Cohen - appearing as himself - told Dave the story of meeting what he deemed to be a real terrorist. Cohen described hiring a bodyguard for his secretly located West Bank meeting with Ayman Abu Aita, labeled in "Bruno" as a terrorist from Al Aqsa Martyrs Brigade. Cohen said he also believed Aita was carrying a weapon
But Aita told wnd.com that he ceased his involvement with the organization years ago, he did not carry a weapon to the interview with Bruno and he does not have a bodyguard.
Aita called Cohen a "big liar" and said he's trying to hire a lawyer, as the film "made me big damages."
Meanwhile "Bruno" opened at #1.
Here's the scene from "Bruno":
Popular in the Community