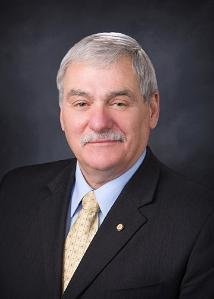 A Republican state senator in Idaho has introduced legislation that would require all high school students in the state to read an Ayn Rand novel that has become popular with the Tea Party movement.
State Senate Education Committee Chairman John Goedde (R-Coeur d'Alene) introduced legislation Tuesday that would require the reading of Rand's 1957 novel Atlas Shrugged by every high school student in the state, and the passage of a test on the book, in order to graduate, The Spokesman-Review reported. Goedde said that he only introduced the bill as a way to send a message to the state over a series of recent decisions, and not to force the reading of Rand's book.
"It was a shot over their bow just to let them know that there's another way to adopt high school graduation requirements," Goedde said to committee members, The Spokesman-Review reported. "I don't intend to schedule a hearing on it."
Atlas Shrugged has become a popular book among the Tea Party for its pro-capitalism and anti-big government message. Among the fans of the book are Supreme Court Justice Clarence Thomas and conservative pundit Glenn Beck. Goedde said he choose the book because it stresses "personal responsibility" and that it caused his son to become a Republican, The Spokesman-Review reported.
Goedde's legislation comes as Republican lawmakers across the country have been tinkering with school curriculums and sending similar messages to state school leaders. In Missouri, lawmakers have taken up legislation which would require all first graders in the state to learn gun safety. The bill would require the use of a National Rifle Association curriculum, which includes cartoons, to teach students what to do when they find a loaded gun. In Tennessee, lawmakers are considering a bill to ban the teaching of gay marriage in the schools.
In Wyoming, an all-out war has developed pitting the state legislature and Gov. Matt Mead (R) against elected Superintendent of Public Instruction Cindy Hill (R). Lawmakers and Mead last week stripped Hill, a Tea Party favorite, of her control of the state Department of Education and relegated her to largely ceremonial duties after saying that Hill refused to implement new state education laws. Hill, whose title is enshrined in the state constitution, has filed a lawsuit and has announced plans to challenge Mead for governor.

Calling all HuffPost superfans!
Sign up for membership to become a founding member and help shape HuffPost's next chapter
BEFORE YOU GO
PHOTO GALLERY
Tea Party Statements